Dwayne Johnson Gives An Update On His Black Adam Movie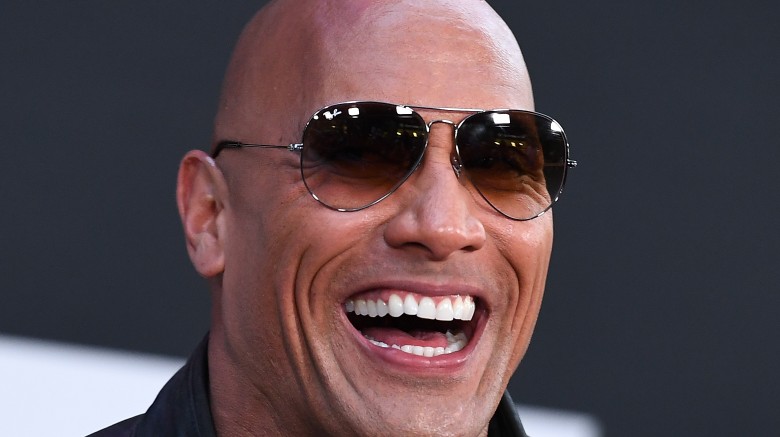 Getty Images
Dwayne Johnson has something to tell you about his upcoming Black Adam movie: it's going to be "f***ing awesome." In an interview with MTV News, the star of The Fate of the Furious gave a small update on his upcoming role as the DC Comics villain and further explained why the company decided to give the character his own film.
Way back in 2014 and after years of rumors, Johnson officially announced that he was set to play Black Adam, a warrior who wants to conquer the world with magic. The character was originally meant to appear in DC's Shazam film, which is set to be released in 2019, but that flick has yet to find a star or director. New Line announced earlier this year that it will now concurrently develop a movie based on Black Adam, apparently due to Johnson's increasing star power. The character will likely make a cameo appearance in an earlier DC film before getting his own movie, possibly showing up in 2018's Aquaman.
"We've had great discussions with Geoff Johns over at DC," Johnson told MTV. "This is a really fun, cool time for DC right now because they're world-building. We're seeing that with Wonder Woman and Aquaman. We have a few surprises down the line." Johnson reaffirmed to MTV that the current goal is for Black Adam and Shazam to each get their own movies. "We're building our world that way, and then we can come together at some point," he said.
Black Adam doesn't have a release date yet, although Johnson has a very packed schedule. He has Rampage scheduled to shoot this spring, followed by the adventure thriller Skyscraper, set to shoot late this summer and early fall. Then he'll film Jungle Cruise, based on the Disneyland attraction, in the spring of 2018. He also has a lot of projects lined up for the next few years, including San Andreas 2, Journey 3: From the Earth to the Moon, a Doc Savage movie, and a cameo and producing role in the wrestling drama Fighting with my Family.
DC also has quite the full slate with movies like Dark Universe, Gotham City Sirens, Lobo, Deadshot, and more still yet to find release dates. However, with the potential for Johnson's introduction into the DCEU (and with how enthusiastic the actor seems to be about the project), it would make sense for the studio to try to fit in the Black Adam movie as soon as possible. While we wait, take a look at every movie DC has planned.