Dwayne Johnson Teases A 'Surprise' Black Adam Debut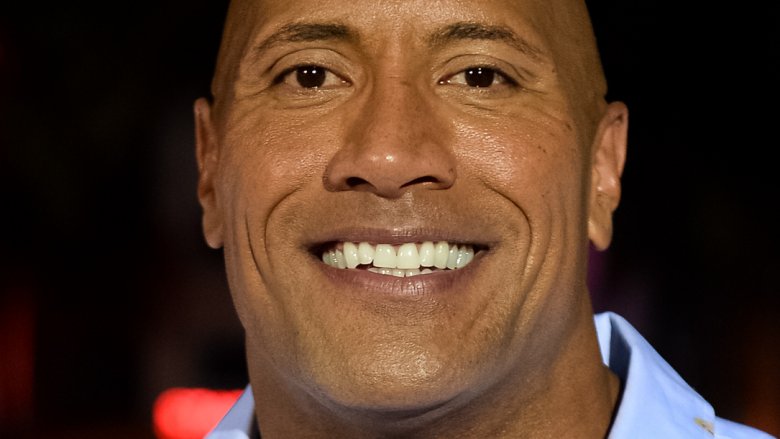 Getty Images
Dwayne "The Rock" Johnson may go toe-to-toe with a handful of comic book heroes much sooner than we think, and possibly when we least expect it.
Speaking in an exclusive interview with Fandango, Johnson dished up some juicy details about his upcoming DC Extended Universe appearance as Black Adam. In the DC Comics canon, Black Adam is an ancient Egyptian originally named Teth-Adam who becomes a super-villain and forges enemies in Captain Marvel, Superman, Green Lantern, Raven, Superwoman, Wondergirl, and Shazam. Johnson told Fandango that he's already preparing to the Black Adam gear and face off against the character's opponents, and fans should expect an insane surprise when he finally pops up on screen.
"It's definitely going to happen," Johnson said of his Black Adam movie, which was officially confirmed earlier this year. "We've had great conversations with Geoff Johns [president and Chief Creative Officer at DC Comics] and everyone over at DC. It's an exciting time right now for everyone at DC because they are in a process now where they are building out [their DC universe] really nicely. We have a really cool surprise for Black Adam that I can't reveal, in terms of where we will see Black Adam being introduced."
Johnson has been attached to play Black Adam for quite some time. The actor was first tapped for the role in 2008, originally set to appear as the villain in a Shazam standalone film (via The Hollywood Reporter). As time has passed, Johnson's mainstream fame has only grown brighter, and landing his own movie was the natural course of action. But by the sounds of it, we could see Black Adam far before he gets his moment in the solo spotlight.
Johnson also teased that Black Adam will, at some point in time, square up against Henry Cavill's Superman. "One fine day... that's coming," Johnson said. "That's in the cards."
Before we see Johnson suit up for Black Adam, we can look forward to him kicking back in Baywatch, set for release on May 25. In the meantime, check out our list of films you won't want to miss this year.