Ant-Man And The Wasp Flies To $76 Million Opening Weekend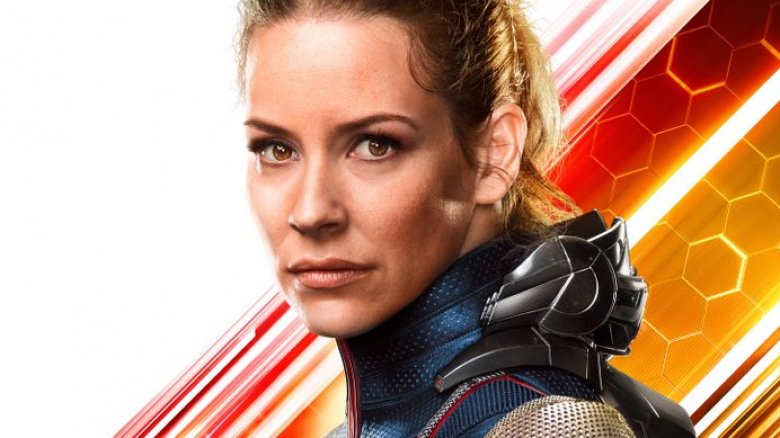 Marvel Studios
Ant-Man and the Wasp drummed up a nice chunk of change during its first weekend out. 
As confirmed by Variety, the Ant-Man sequel earned $76 million at the domestic box office when it opened on Friday, July 6. This figure includes the $11 million the Paul Rudd and Evangeline Lilly-starrer raked in during Thursday previews, and accounts for revenue yielded across 4,206 theaters in North America from that date until the end of day on Sunday, July 8.
Industry insiders predicted that Ant-Man and the Wasp could earn as much as $85 million in its opening weekend — which is actually ended up doing, just not domestically. The sequel took home that much money in international territories, bringing its worldwide debut to a dazzling $161 million.
Within its own franchise, Ant-Man and the Wasp has officially blown its predecessor out of the water. Not only did the follow-up flick — which sees Rudd's Scott Lang and Lilly's Hope van Dyne join forces as the titular superhero pair to locate Michelle Pfeiffer's Janet van Dyne (the original Wasp and Hope's mother) — earn $4.6 million more in Thursday previews than the first Ant-Man did, but it also grossed $18.8 million more when it debuted. (In 2015, Ant-Man took in $6.4 million on its Thursday, $22.6 million on its Friday, and a total $57.2 million in its opening weekend at the domestic box office.) Sounds like some sequels truly are better than the original, huh?
Ant-Man and the Wasp appears to be performing just as well commercially as it is critically. First reactions to the sequel called it "a freaking blast," and the film currently sits at an 86 percent fresh rating on Rotten Tomatoes, with its review consensus reading, "A lighter, brighter superhero movie powered by the effortless charisma of Paul Rudd and Evangeline Lilly, Ant-Man and the Wasp offers a much-needed MCU palate cleanser." Marvel head honcho Kevin Feige once described the film as the "breath of fresh air" fans need after the chaos and heartbreak of Avengers: Infinity War, and by all accounts, it sounds like it definitely is. 
Looking at the box office as a whole, the Ant-Man sequel bested Incredibles 2 and Jurassic World: Fallen Kingdom, pushing them into the number-two and number-three spots with $29 million and $28.6 million, respectively. The First Purge, which got a leg-up on the weekend after opening on July 4, drew in $17 million across 3,031 theaters to take the fourth place spot. Rounding out the top five in this weekend's ranking was Sicario: Day of the Soldado, which netted $7.3 million, dropping nearly 62 percent from last weekend. 
Take a look at this weekend's complete box office results, courtesy of Box Office Mojo, below.
Top 10 Weekend Box Office Gross
1. Ant-Man and the Wasp: $76,030,000 (- percent), $76,030,000 Total Domestic Gross   
2. Incredibles 2: $29,021,000 (-37.5 percent), $504,382,414 Total Domestic Gross  
3. Jurassic World: Fallen Kingdom: $28,585,000 (–53.1 percent), $333,342,665 Total Domestic Gross   
4. The First Purge: $17,150,000 (– percent), $31,053,945 Total Domestic Gross 
5. Sicario: Day of the Soldado: $7,300,000 (-61.6 percent), $35,302,070 Total Domestic Gross
6. Uncle Drew: $6,625,000 (-56.5 percent), $29,948,620 Total Domestic Gross   
7. Ocean's 8: $6,625,000 (-36.6 percent), $126,751,228 Total Domestic Gross   
8. Tag: $3,105,000 (-47.2 percent), $48,330,681 Total Domestic Gross   
9. Won't You Be My Neighbor?: $2,590,000 (+6.9 percent), $12,382,727 Total Domestic Gross   
10. Deadpool 2: $1,675,000 (-53.1 percent), $314,546,400 Total Domestic Gross