First Look At The Cast Of Ocean's 8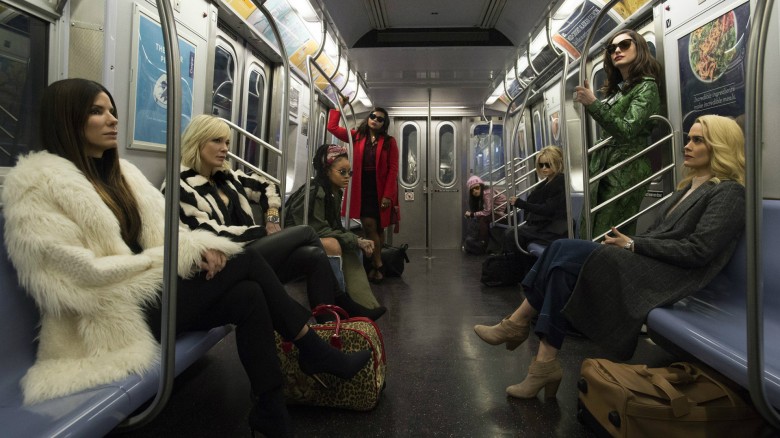 Warner Bros.
Imagine walking onto this subway car.
Warner Bros. released the first official group photo of the cast of Ocean's 8, the upcoming all-female spinoff of Stephen Soderbergh's Ocean's franchise.
Gary Ross (The Hunger Games) directs the flick, which centers on Debbie Ocean (Sandra Bullock), the estranged sister of George Clooney's Danny Ocean. Although Clooney isn't expected to appear in the movie, Matt Damon will reprise his role as Linus Caldwell for a cameo.
Here's an official synopsis: "In Summer 2018, the tide will turn as Debbie Ocean (Sandra Bullock) attempts to pull off the heist of the century at New York City's star-studded annual Met Gala.  Her first stop is to assemble the perfect crew: Lou (Cate Blanchett);  Nine Ball (Rihanna); Amita (Mindy Kaling); Constance (Awkwafina); Rose (Helena Bonham Carter); Daphne Kluger (Anne Hathaway); and Tammy (Sarah Paulson)."
Ocean's 8 is expected to arrive June 8, 2018. In the meantime, check out some reboots that worked in a big way.