Ant-Man And The Wasp Is A 'Breath Of Fresh Air' After Avengers: Infinity War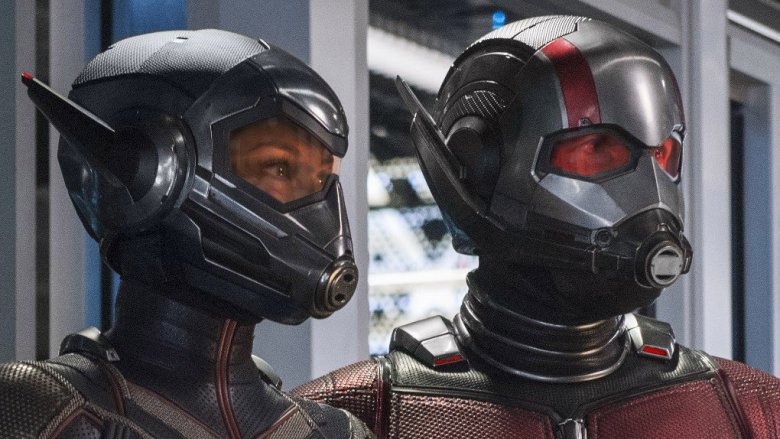 With Ant-Man and the Wasp, Marvel fans will get some much-needed laughs and some time to recover from Avengers: Infinity War. 
Speaking with press during Marvel Entertainment's YouTube live stream ahead of the Ant-Man and the Wasp premiere in Los Angeles, Marvel Studios president Kevin Feige mentioned that the Ant-Man sequel will be a "breath of fresh air" following the doom, gloom, death, and destruction seen in Infinity War. 
"Our fans went through a lot recently in a movie called Infinity War and the whole notion to have a breath of fresh air, and to have some fun, and to have some, I think, surprising emotion [from] Scott Lang and his daughter is amazing," said Feige. 
The Marvel head honcho's comments here actually fall perfectly in line with first reactions to the film, which describe it as "a freaking blast" and applaud it for its delicate balance of heart, humor, and action.
By and large, it sounds like anyone worried about Ant-Man and the Wasp coming off the heels of Avengers: Infinity War and Black Panther — two of Marvel's biggest blockbusters in the history of the studio's cinematic universe and two of the most successful movies ever — and possibly throwing off the tone of the MCU this year have nothing to fret over. And it's evident Feige knows what he's doing and what he wants out of the franchise's 10-year anniversary: to end things on a light-hearted note and leave fans smiling — before inevitably ripping their hearts out all over again with Avengers 4 next May. Such is the cycle of life and the Marvel Cinematic Universe. 
Directed by Peyton Reed, Ant-Man and the Wasp sees Paul Rudd's Scott Lang (a.k.a Ant-Man) team up with Evangeline Lilly's Hope van Dyne (a.k.a the Wasp) as they journey to find Hope's mother, the original Wasp Janet van Dyne, played by Michelle Pfeiffer. Michael Douglas returns as the OG Ant-Man Hank Pym, who will lend a helping hand in Ant-Man and the Wasp's other mission: destroying the villainous Ghost, portrayed by Hannah John-Kamen. 
Ant-Man and the Wasp is set for release on July 6.