Spider-Man: Far From Home To Begin Filming In July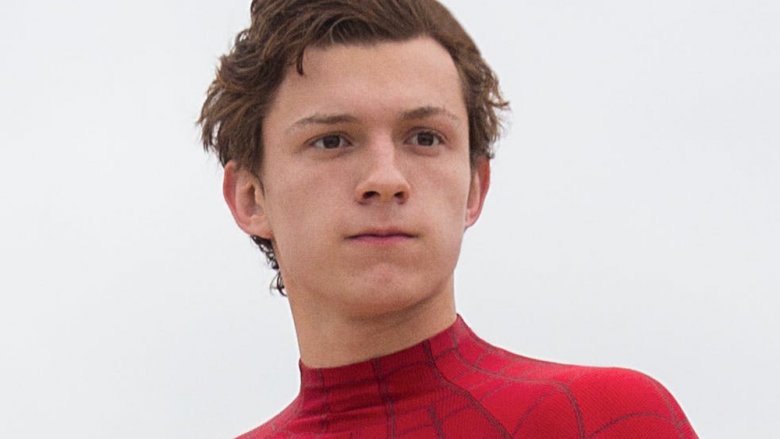 It won't be long before the Spider-Man: Homecoming sequel gets behind cameras. 
Chatting with Collider's Christina Radish while promoting Ant-Man and the Wasp, Marvel Studios president Kevin Feige revealed that the follow-up to Spider-Man: Homecoming, officially titled Spider-Man: Far From Home, will begin "early next month," or about two weeks from the time of writing.
Previous reports pinned the then-untitled Spider-Man: Far From Home as being set to start filming in May of 2018, specifically May 28 according to That Hashtag Show, but it's likely that Marvel wanted to focus on promoting Ant-Man and the Wasp before devoting its time and energy to another superhero tentpole. Feige recently explained that Marvel is holding off on revealing the Avengers 4 title until the first Captain Marvel teaser is released, so the studio splitting focus and creating some breathing room is a feasible explanation for the production "delay."
This news comes hot off the heels of the sequel's title reveal, which happened over on Instagram, where spoiler-spiller and Spider-Man actor Tom Holland shared a video of himself showing off the film's script. He flashed his iPad to camera, and viewers got a look at the Spider-Man: Far From Home title and working logo. 
As for who will be on set when Spider-Man: Far From Home kicks off production, there's obviously Holland as Peter Parker/Spider-Man, Marisa Tomei as Aunt May, and Jake Gyllenhaal as the sequel's villain Mysterio, a Hollywood special effects expert also known as Quentin Beck. Michael Keaton will also be back as Vulture, known in Peter Parker's brain as both The Guy Who Wants to Kill Me and My Girlfriend's Scary Dad. 
Though Spider-Man slipped away into a cloud of space dust at the end of Avengers: Infinity War, he will definitely be in Spider-Man: Far From Home. (It is his movie, after all.) Feige once mentioned that the Spidey sequel is set after Avengers 4, and that the events of both it and Infinity War will inform the tone of Far From Home. 
"Coming out two months after Untitled Avengers, [that's what] much of what the next Spider-Man film will be about. It was purposefully done like this," Feige continued. "Like how the events of Captain America: Civil War impacted Peter as he was dropped off by Tony and expected to go back to continue his sophomore year, how the hell are the events of Infinity War and Untitled [Avengers] going to affect him as he, yes, goes back to his junior year?"
Filming on Spider-Man: Far From Home will fittingly take place far from home, as Peter Parker goes global. Where Homecoming was shot in Atlanta, Far From Home is based on London, with additional scenes set in New York and in areas across Europe. 
Directed by Jon Watts, Spider-Man: Far From Home will swing into theaters on July 5, 2019.