Michael Keaton's Vulture Will Return In Spider-Man: Homecoming Sequel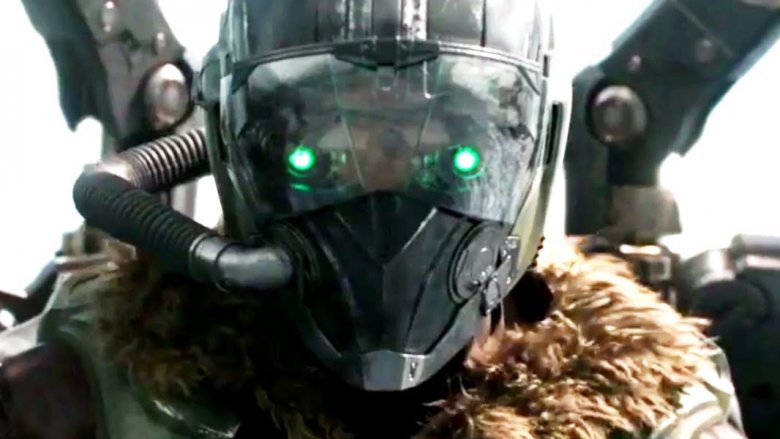 Columbia Pictures/Marvel Studios
The antagonist of 2017's Spider-Man: Homecoming, Michael Keaton's Vulture, is coming back for another flight.
According to a report by Variety, Keaton is returning to share villain duties in the Marvel movie's sequel, which is set for release in summer 2019.
In the original adventure for Tom Holland's Peter Parker, Keaton played Adrian Toomes, a professional salvage man and father who turns to a life of robbery and weapons dealing in order to come back from financial hardship.
In the sequel, Keaton's Batman Birdman Vulture will share the spotlight with the nefarious illusionist Mysterio, who will reportedly be played in the film by Jake Gyllenhaal. 
Coupled with the end credits scene of the previous Spider-Man movie, the expansion of the sequel's villain roster is pretty suggestive, in a plot sense. The return of Vulture would seem to be setting up the formation of the Sinister Six, a comic book team of Spider-Man villains that has at times included Vulture, Scorpion, and Mysterio. 
(To be fair, just about all of Spider-Man's enemies have appeared in the ranks of the Sinister Six at some point. Sometimes there's seven, 12, or 16 of them. It's a remarkably loose confederacy.)
Beyond these casting details, the plot of the Spider-Man sequel is currently unknown. Like the first movie, the sequel will be directed by Jon Watts, with screenwriters Chris McKenna and Erik Sommers returning to write. In addition to Holland, Keaton, and Gyllenhaal, the movie will also star returning performers Zendaya and Marisa Tomei.
The sequel to Spider-Man: Homecoming will be out in theaters on July 5, 2019.