Game Of Thrones, Westworld Won't Be At San Diego Comic-Con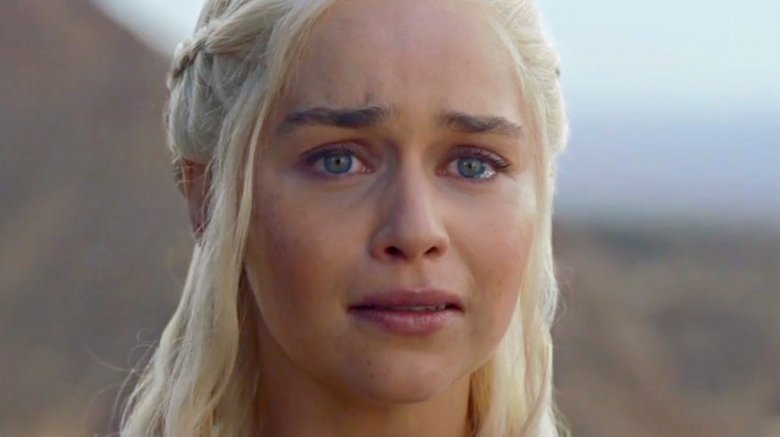 San Diego Comic-Con will go without two massive HBO series this year. 
HBO announced on Thursday that Game of Thrones and Westworld will not be making appearances at the always-bustling entertainment convention in California in July. 
Not only that, but the premium cabler won't be at San Diego Comic-Con at all. Anyone gunning to scoop up more dirt on the planned Thrones sequels, figure out what in the name of Evan Rachel Wood will happen in the upcoming third season of Westworld, or see new peaks at HBO's other series like Big Little Lies, Barry, Silicon Valley, Insecure, and Succession is sadly out of luck. 
The network explained in a statement (via Deadline) that the series' absences at the convention are a result of "production schedules and air dates," which apparently collide with San Diego Comic-Con 2018.
HBO has fostered a strong reputation for creating incredible and immersive experiences for convention attendees, especially surrounding Westworld. At New York Comic-Con in October of 2017, HBO erected the fully interactive Westworld: The Experience, a pop-up stationed in a top-secret location at the event, where fans booked appointments to find the "Delos" office, were greeted by "hosts," looked around at weapons and costumes from the series, were treated to then-never-before-seen footage of Westworld season 2, took a "concierge analytics" session, and sipped on cocktails in a replica of the Mariposa Saloon. 
While it hurts to imagine what cool things HBO might have done at San Diego Comic-Con 2018, the network's mention of "production schedules and air dates" could be the silver lining to this sour situation. If Game of Thrones and Westworld aren't ready to be shown off at this year's event because they're either still filming right now or their air dates are too far into the future, and if HBO has ostensibly promised to make a convention comeback later, this could signal that both series will make appearances at San Diego Comic-Con 2019 — thus suggesting season 8 of Game of Thrones and season 3 of Westworld might premiere on HBO after next year's event in late July. 
It makes sense: Why would HBO attend a convention and show off Game of Thrones and Westworld if all it had to talk about was what happened in seasons that fans have already seen? We know the eighth and final season of Game of Thrones will debut sometime in 2019, and considering Westworld likes to take its sweet time between seasons, a 2019 launch date for season 3 of the sci-fi Western doesn't seem out of the realm of reality. Besides, co-creator Jonathan Nolan once hinted that there could be another 18-month gap between season 2 (which concludes on June 24) and season 3, which would mean Westworld could return around the year 2020. Perhaps HBO is planning to shorten the wait and push the series' third turn to 2019.
At the end of the day, HBO's decision to forgo this year's Comic-Con isn't meant to rustle Game of Thrones and Westworld fans' feathers. And how could it when it's clear there's so much exciting stuff bubbling behind the scenes?