Game Of Thrones Season 8 Will Only Have Six Episodes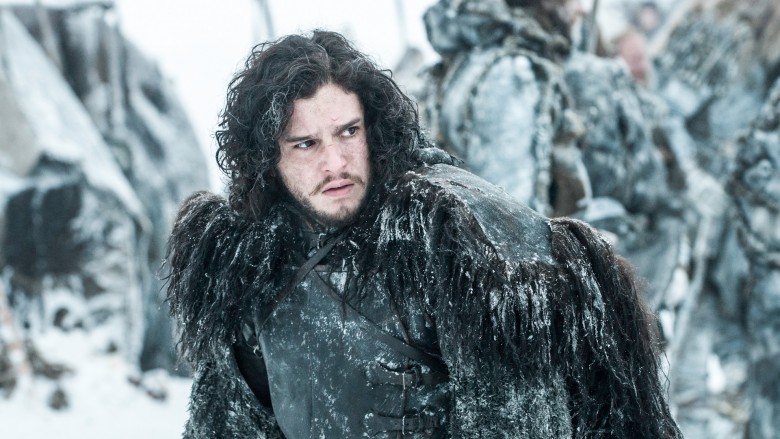 HBO
Winter will soon be upon us dedicated, die-hard Game of Thrones fans, but the seasons (both weather-related and show-centric) will get increasingly shorter.
While Season 7 of the fantasy drama show is set to bring forth seven new episodes, slashed down from the usual 10, only six episodes will make up the beloved series' eighth and final season.
Entertainment Weekly reports that Game of Thrones showrunners David Benioff and D.B. Weiss confirmed the super-short closing season on Sunday at the South by Southwest (SXSW) Film Festival.
Benioff broke the news during a featured speaker panel, saying, "It's only going to be six episodes for the final season. From the beginning we've wanted to tell a 70-hour movie. It will turn out to be a 73-hour movie, but it's stayed relatively the same of having the beginning, middle and now we're coming to the end. It would have been really tough if we lost any core cast members along the way, I'm very happy we've kept everyone and we get to finish it the way we want to."
While its broadcast network home, HBO, hasn't yet confirmed the eighth season's episode count, it likely won't be long before they back up Benioff's statement. Both writers discussed that they are "certain of the number of hours" the Season 8 footage will amount to, and that they've "divvied up who gets to write each episode" of the eighth season. Benioff even teased that the two "argued over who got to kill Sansa."
Additionally, Benioff and Weiss mentioned that they won't be involved in any offshoot Game of Thrones material such as spinoffs or prequels, even if HBO creates and pitches them itself. "I think HBO might well do [another series] and I look forward to watching it and I think it be great," Benioff stated, "but I think they should get new blood in."
It will undoubtedly be a while before fans hear any more information on Game of Thrones's final season. However, they can catch Season 7 on July 16, and check out the untold truth of the show and how the cast should really look.