Westworld Season 2: Everything That Won't Happen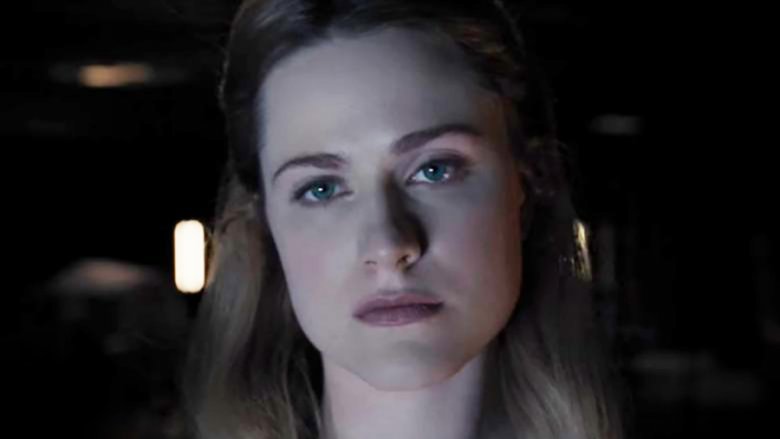 Contains spoilers for Westworld season 1
Westworld fans the world over are chomping at the bit to find out what happens in the series' impending second season. How will the Delos bigwigs react to that unexpected death? Who will take over for Dr. Ford (Anthony Hopkins) — and could it really be Lee Sizemore (Simon Quarterman)? Is Dolores (Evan Rachel Wood) ever going to get a happy ending, and what will become of Maeve (Thandie Newton) following her surprising decision to hop off the train out of Westworld and re-enter the park? 
We can't say for certain, and the cast and crew of Westworld haven't helped clear any mystery, as they've kept a tight lip on plot specifics for season 2. However, when speaking with The Hollywood Reporter, several of Westworld's elite revealed what won't happen on the series' second trip around the small screen. 
Of course, the actors' reveals were all a part of a cheeky little game of fake spoilers, since they can't talk too much about what's to come. This isn't anything new for the Westworld cast, as they previously trolled fans with a 25-minute long "spoiler" video earlier this month.
Shannon Woodward (Elsie) and Ingrid Bolsø Berdal (Armistice) kept their illegitimate spoilers food-related, with the former saying that "no one slips on a banana" and the latter noting that she doesn't think "anyone is eating ice cream" in the new season. "It's an injustice. We have to change that," Berdal laughed. "Why isn't there any ice cream? This is an entertainment park! That's a flaw in the system."
Ben Barnes said that his character, Logan, definitely won't perform a song-and-dance number in season 2, despite him wishing otherwise. "Logan will at no point burst into song. It is a pity," the actor said. "I did make more than one request, but apparently — sadly — there was no opportune moment in the context of the story. I think that's just lazy."
Westworld co-creator Lisa Joy and actress Woodward chimed in on the mention of music, with Joy saying that she wants a "full musical" in the series and Woodward revealing that season 2 doesn't contain a choreographed dance number. 
Ptolemy Slocum (Sylvester) said that "nobody meditates partially above the ground," at least not that he knows of; Simon Quarterman noted that viewers "will not see an asteroid hitting Westworld" in any upcoming episodes; and Woodward stated that there's no rodeo, no flying beds, and no appearances by multi-award-winning actress Angela Lansbury. Patrick Cage, who portrays a new character named Phil, added that kangaroos aren't a part of the second season, though the series' creators might just make a Westworld sister park called Kangaroo World somewhere down the line. Steven Ogg later joked that his character, Rebus, leaves Westworld at the end of season 2 and gets his own show, a Fear the Walking Dead-style spinoff titled Fear of Westworld. 
Louis Herthum (Abernathy) dropped a fake bombshell in saying that Dolores didn't actually kill Dr. Ford at the end of season 1, and that it was actually a host Dr. Ford created that was murdered. "He sent his host out to actually take the bullet to the head. The reason you should have known it was the handshake between him and Bernard. That clue that you could tell a host by their handshake? That should have clued you in," laughed Herthum. 
Clifton Collins Jr., who plays Lawrence (also known as El Lazo), joked that he feels like he shouldn't say anything one way or another about Westworld season 2 because even the craziest faux details he could concoct might end up being true. "I would hate to say something wrong, like, 'The U.S.S. Enterprise shows up in episode eight,' and then it does! F***! But I just made that up! What's Chris Pine doing here?" he said.
In all seriousness, however, we did get one solid detail about where Westworld is headed. Actress Katja Herbers, who joins the series in season 2 as a new character named Grace, concluded that fans won't see the end of Westworld any time soon: "This show is going to continue for a couple more seasons, to say the least."
Westworld season 2 is scheduled to premiere on April 22 on HBO.