Aquaman Trailer Revealed At CineEurope, Expected Online Soon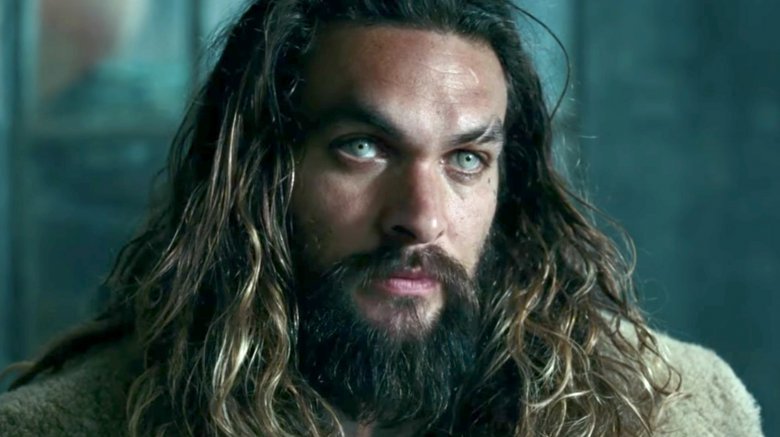 Aquaman has finally reached dry land. 
According to a report by The Hollywood Reporter, Warner Bros., at extremely long last, has unveiled the first trailer for Aquaman, the forthcoming DC film from director James Wan. Those in attendance at the European film exhibitors' conference CineEurope, held in Barcelona, Spain, got the first look at the Jason Momoa-starring underwater tentpole. 
Of course, and unfortunately, the trailer hasn't made its way online. But don't start to frown just yet; the outlet notes that the footage is "expected to be launched officially in the coming days" following Warner Bros.' presentation at the trade show on Monday. 
Information from Russian outlet Kinometro, translated by Trailer Track, hints that wait for the Aquaman trailer will be more than worth it, as it's said to be "full of not just traditional action and mind-bending VFX, but good humor also," and features bright, eye-catching visuals, which are unusual and "rarely encountered with DC." 
That description of the Aquaman trailer seems legit, as it aligns with some of the extravagant, excitement-stirring remarks Wan has made when characterizing his take on the aquatic vigilante's solo film. Wan — who makes the leap from the horror genre, directing Saw, Insidious, The Conjuring, Insidious: Chapter 2, and The Conjuring 2, to helm Aquaman – previously told actor Momoa that his vision for Aquaman is like "Star Wars underwater." Prior to that, the filmmaker mentioned that the spirit of the Atlantean superhero flick is "like a classic sort of swashbuckling action adventure, [a] sort of high seas adventure story" in the vein of "Raiders of the Lost Ark meets Romancing the Stone."  
If Warner Bros. truly does release the Aquaman trailer to the masses in the next few days, perhaps even before the end of the week, it'll shake up what fans expected to see from the studio at this summer's San Diego Comic-Con, which runs from Thursday, July 19 to Sunday, July 22. Popular speculation was that the Aquaman trailer would debut during that time at Warner Bros. and DC Films' Hall H presentation. The footage could actually launch over a month ahead of that, leaving the companies to instead focus on promoting David F. Sandberg's Shazam! and Patty Jenkins' Wonder Woman 2 at the convention. That wouldn't necessarily be a bad thing, though, as fans' interest in Shazam! is higher now than ever after seeing star Zachary Levi suited up as the titular hero and there remains the pressing question of whether Chris Pine will actually reprise his role as Steve Trevor in the Wonder Woman sequel. 
Whenever the Aquaman trailer ends up dropping, and whatever wildness it packs with it, it's sure to make a major splash. 
Also starring Amber Heard, Nicole Kidman, Patrick Wilson, and Yahya Abdul-Mateen II, Aquaman will flip its fins into theaters on December 21.