Wonder Woman 2 Will Be 'Totally Different' Than The First Film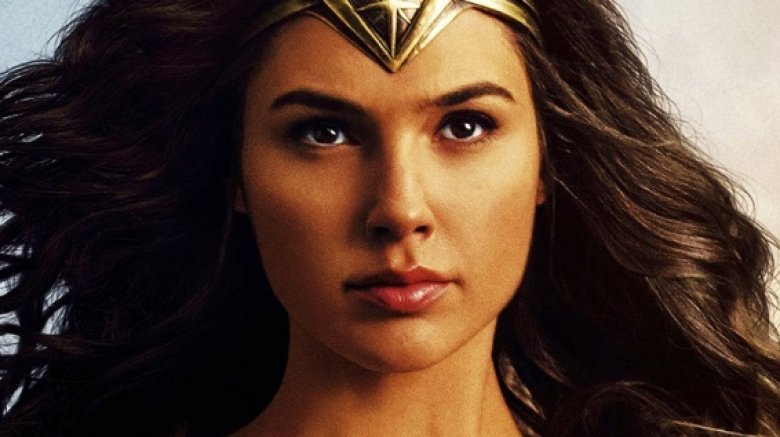 Diana Prince will feel brand new the next time she suits up with her lasso and gauntlets. 
Speaking with Entertainment Tonight Canada, Wonder Woman director Patty Jenkins promised that the forthcoming sequel pic will be a completely new experience compared to its DC Comics-based predecessor. 
"We're actually making a totally different film with a lot of the same... things that we love," Jenkins explained, noting that the project is "its own movie entirely" rather than a straightforward follow-up. "It's not [Wonder Woman] 'two' to us. It's an entirely new adventure together that we couldn't be luckier [to do]," said the filmmaker. 
The director also opened up about the odds of original Wonder Woman actress Lynda Carter appearing in a cameo role in the film. Carter, who starred as the superheroine in the 1970s CBS series Wonder Woman (later titled The New Adventures of Wonder Woman), was supposed to pop up in the 2017 Gal Gadot-led feature but ultimately missed out. 
"We'll see," Jenkins said of the possibility of a Carter cameo. "Lynda is one of the dearest people to us, [and] has been a great mentor and dear friend. And we actually desperately tried to get her in the first one and we had the scheduling that couldn't work, so she's always been a part of our Wonder Woman family. We won't say anything yet, but... there's no lack of trying."
Jenkins previously revealed that Wonder Woman 2 will be set in the 1980s and will take place in America, and might even include the return of Chris Pine's lovable hero Steve Trevor. She also noted that her choice to pursue a Wonder Woman sequel came after an "epiphany." As Jenkins discussed in a past interview, "I had an epiphany about Wonder Woman 2. I was like, 'You don't have to do this. It doesn't have to be a foregone conclusion that you do Wonder Woman 2.' But then as I was falling asleep, I had an epiphany. I was like, 'Wait a minute. You have the greatest character of all time that you love dearly, with a cast that you love sitting at the palm of your hand at this day and age. You can do whatever you want with them. Are you crazy?' And then I suddenly realized, it's not more, it's another movie. It's its own movie. And it's got to be great."
Wonder Woman broke tons of records in the cinema landscape last summer, becoming the highest-grossing DC Extended Universe film ever at the domestic box office, the most commercially successful superhero origin story movie in history, and the top-earning live-action film directed by a woman. In total, the flick took home $821.8 million worldwide and sits certified fresh with a 92 percent critical score and an 88 percent audience rating on Rotten Tomatoes. 
Wonder Woman 2 is set for release on November 1, 2019.