Aquaman Is Like 'Star Wars Underwater,' Says Director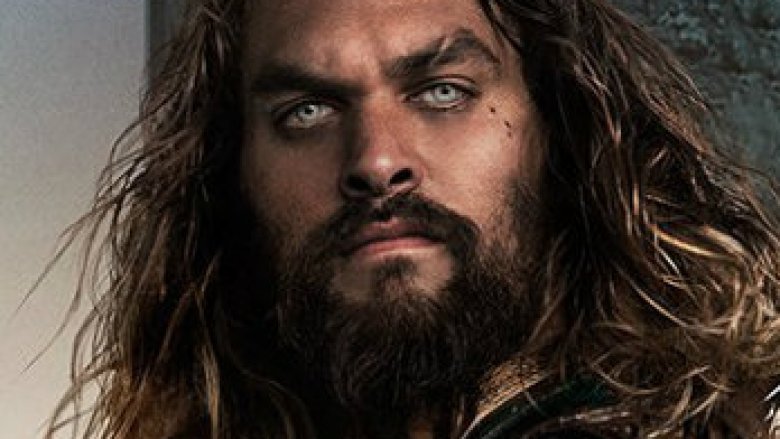 Who are you callin' water-logged?
Aquaman director James Wan has described the upcoming Atlantean superhero flick as an underwater version of Star Wars, according to one of the movie's supporting actors, Ludi Lin.
Lin, who plays the Men-of-War army leader and Aquaman's trusted ally Murk in the upcoming film, recently made an appearance on Kiss Radio to discuss the tone of Aquaman, how his character will deviate from the comics, and the ways in which the movie with honor its comic book source material. What stuck out most in the discussion, however, was Lin's comment on Wan's unique vision.
When asked about how director Wan is tackling the film, Lin had this to say: "The thing is, there is so much about Aquaman that I have seen so far in filming... there's so much to this film. The difference between Aquaman and the other superheroes in the DC Universe, is that it exists almost in a different world. James Wan, our director, is amazing. He's described his vision as 'Star Wars underwater,' because it is! All the physics are different, their weapons are different, the characters are very unique. It's just super cool."
So far, Wan's Aquaman hasn't been hit with production-halting mishaps like director or actor exists, or any odd rumors that would complicate the true story of the film. Things behind the scenes seem to be going—dare we say it—swimmingly. Though Wan has previously indicated that the shoot is "super complicated" and "very technically challenging," the stars have sung the film's praises. 
Jason Momoa, who plays the titular underwater hero, told Digital Trends that Aquaman will be unlike any other film that comes before it. "It's going to be a world that you've never seen before, which is really cool. We went to space, we traveled all over different worlds, but we never went underwater," the actor said, even making a similar Star Wars connection later on. "It's just a really cool spin on what's below [the water's surface] and it uses [as inspiration] a lot of great movies that I already love—whether that be Raiders of the Lost Ark to Star Wars to Lord of the Rings to Romancing the Stone."
Earlier this week, Willem Dafoe, who takes on the role of Aquaman's advisor Nuidis Vulko, drew comparisons between Wan and original Spider-Man trilogy director Sam Raimi. 
"[Wan's] enthusiasm reminds me, very much, of Sam Raimi's enthusiasm," Dafoe said. The pair worked together on Raimi's 2002 superhero flick, in which Dafoe played Norman Osborne. "When I made Spider-Man with Sam Raimi, one of the most impressive things was that it didn't feel like an industry film. It felt like a personal film. It felt like Sam Raimi was getting to fulfill a fantasy of his. He was so connected to that Spider-Man mythology that he really infused it with great love and great playfulness, and I love that. James Wan is very similar." Dafoe also noted that Wan "really knows exactly what he wants," a great asset to have when making a movie as complicated as Aquaman. 
Joining Lin, Momoa, and Dafoe for the film are Nicole Kidman as Aquaman's mother Atlanna, Temuera Morrison as his father Tom, Amber Heard as his love interest Mera, Patrick Wilson as his half-brother Orm (a.k.a. Ocean Master), Michael Beach as a member of a crew of sea-faring thieves, Yahya Abdul-Mateen II as the nefarious Black Manta, and Dolph Lundgren as King Nereus. 
It sounds like Aquaman is yet another DC film that will blow everyone away when it's released in theaters on December 21, 2018.