Silver And Black Movie Villains Reportedly Revealed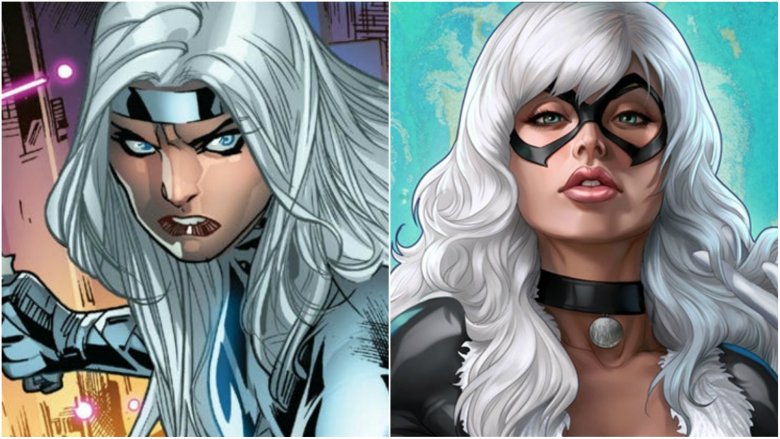 Marvel
While things on the Avengers side of the Marvel Cinematic Universe seem to be headed for some tragic endings with Infinity War, Sony's Spider-Man universe is just getting started.
Silver & Black, a movie about Silver Sable and Black Cat, is among the many projects on Sony's slate, and rumor has it that they'll battle a wide array of villains from the pages of Marvel comics.
The normally reliable That Hashtag Show (via ScreenRant) reports that Mendel Stromm, who dates back to 1966 in the Spider-Man comics, will be among the main villains. A geneticist and inventor, he eventually becomes the cyborg super-villain Gaunt, and his experiments affect the Symkarian people, which is the race of Silver Sable. 
He'll reportedly be joined by the enforcers Tarantula and Scorpion. In the comics, Tarantula is a martial artist who is a member of a South American terrorist group. According to the report, he'll be something of a ladies' man in the movie, and Stromm will send him to capture Black Cat. Scorpion's alter ego Mac Gargan, however, has already been introduced in Spider-Man: Homecoming, and it's not clear if actor Michael Mando would reprise the role in Silver & Black. The report says that Scorpion will have an exo-suit with his scorpion tail in the movie, and he might encounter Silver Sable and Black Cat more than once.
Other villains rumored for the movie are the Chameleon (one of Spidey's first villains in the comics) and crime boss Tombstone. Clearly, none of this has been confirmed by Sony, but it does all line up with previous reports.
Gina Prince-Bythewood (The Secret Life of Bees) will direct Silver & Black, and a release date is still coming.
While we wait for details, find out more about the untold truth of the Sony/Marvel partnership.