Tom Holland And Daisy Ridley's Chaos Walking Gets Release Date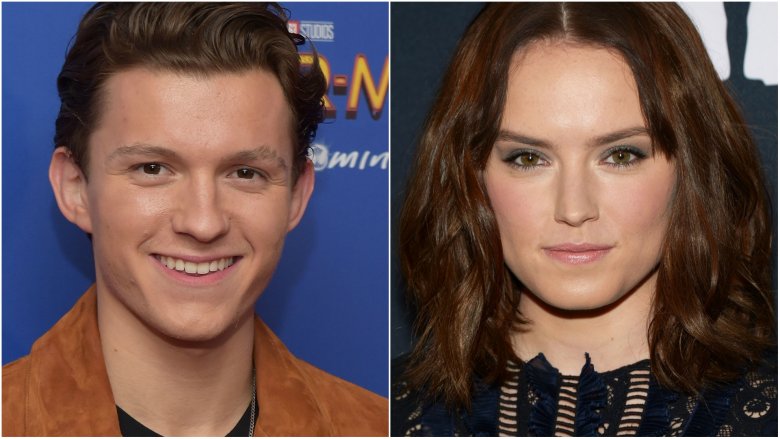 Getty Images
We know when we'll see Spider-Man and Rey from Star Wars on the screen together, although they won't be as you know them best.
According to The Hollywood Reporter, Doug Liman's post-apocalyptic thriller Chaos Walking will arrive in theaters on March 1, 2019. Tom Holland (Spider-Man: Homecoming) and Daisy Ridley (Star Wars: The Force Awakens) star in the adaptation of the best-selling YA novel by Patrick Ness. Oscar-winning screenwriter Charlie Kaufman (Being John Malkovich, Eternal Sunshine of the Spotless Mind) worked on the script.
Set in a world where all women have been killed by a germ and all living creatures can hear the thoughts of others in a stream of images, words, and sounds called "Noise," Holland plays a boy forced to leave his town when he stumbles upon a girl (Ridley).
Spider-Man: Homecoming hit theaters last week and dominated the box office during its opening weekend with $117 million domestically. Ridley will next be seen in Murder on the Orient Express and Star Wars: The Last Jedi.
Since we've still got some time until Chaos Walking arrives, take a look at some movies that will blow everyone away in 2018.