Captain Marvel Will Be The Most Powerful Character In The MCU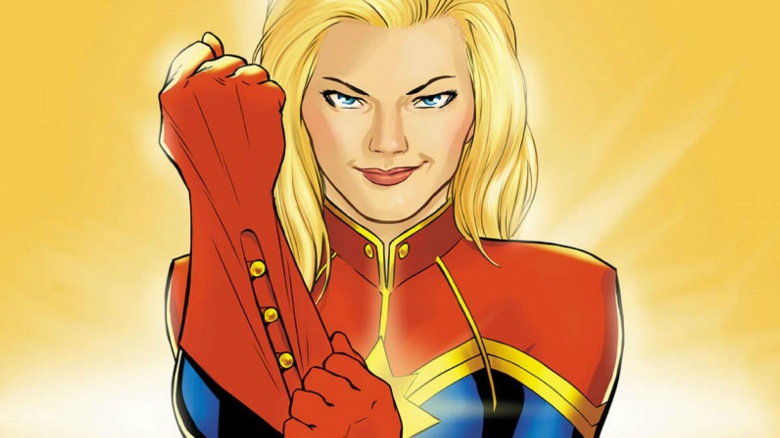 Marvel
We've still got some time before Captain Marvel lands in the Marvel Cinematic Universe, but she'll definitely make a huge impact when she does. Marvel Studios president Kevin Feige told Vulture that she'll be the most powerful character in the MCU.
Brie Larson will portray the classic comic book character in a standalone flick slated for 2019, but she could also show up first (probably briefly) in Avengers: Infinity War.
"All of the Marvel characters have flaws to them [and] all of them have a deep humanity to them," Feige said. "With Captain Marvel, she is as powerful a character as we've ever put in a movie. Her powers are off the charts, and when she's introduced, she will be by far the strongest character we've ever had. It's important, then, to counterbalance that with someone who feels real. She needs to have a humanity to tap into, and Brie [Larson] can do that."
In the comics, Captain Marvel has superhuman strength, she flies way faster than the speed of sound, and she can shoot explosive blasts of energy from her fingers. She also absorbs electricity and other forms of energy to increase her own strength and abilities. Feige previously confirmed that the movie will tell the character's origin story, but it might be a little different from the one comic book fans already know.
There's been no director announced for the movie yet, and Feige explained the holdup. "With Captain Marvel, there's so much potential in the comics and there have been so many incarnations of her powers and the characters who've had that mantle that we've been focusing in on exactly how do we tell her origin. How does it fit into the cosmic side of our universe? How does it fit into what we're doing with the next Avengers movies? So really, that's what's been delaying that particular announcement."
Captain Marvel will arrive in theaters March 8, 2019. While we wait, find out why producers decided to cast Larson in the role.