The Predator Attacks In Exclusive New Photo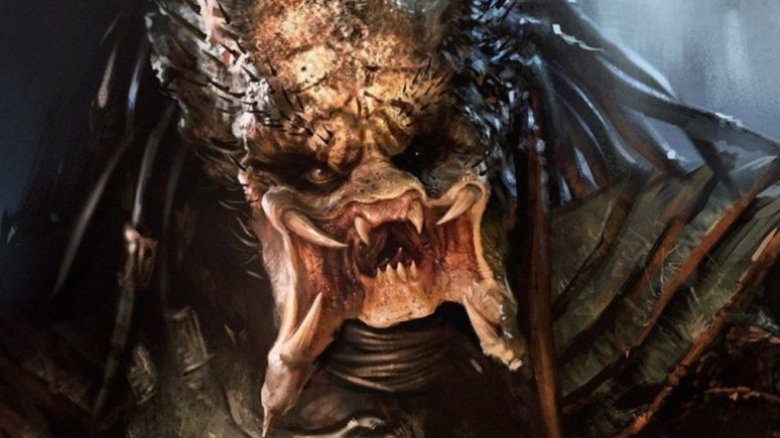 The Predator isn't playing around. 
Following the release of the first trailer for The Predator, which teased the fight between the deadlier-than-ever hunters and the vulnerable-but-determined hunted humans, Empire magazine has unveiled a new image from the film. 
A world exclusive, never shown to the public before now, the photo features a hulking Predator taking down a tiny-in-comparison human. It doesn't appear as though the victim in question is a main character — and it definitely isn't Boyd Holbrook's Quinn McKenna, Trevante Rhodes' Nebraska Williams, or Olivia Munn's Casey Bracket — but still, getting attacked by a genetically enhanced extraterrestrial with razor-sharp fangs isn't pleasant for anyone, major player or otherwise.
Check it out the photo below. 
Here's what to expect from The Predator: "From the outer reaches of space to the small-town streets of suburbia, the hunt comes home in Shane Black's explosive reinvention of the Predator series. Now, the universe's most lethal hunters are stronger, smarter, and deadlier than ever before, having genetically upgraded themselves with DNA from other species. When a young boy accidentally triggers their return to Earth, only a ragtag crew of ex-soldiers and a disgruntled science teacher can prevent the end of the human race."
Directed by Shane Black, The Predator also stars Jacob Tremblay (Room), Yvonne Strahovski (Dexter, The Handmaid's Tale), Keegan-Michael Key (Key & Peele), Thomas Jane (The Punisher), Alfie Allen (Game of Thrones), Edward James Olmos (Battlestar Galactica, Blade Runner), Jake Busey (Agents of S.H.I.E.L.D.), Augusto Aguilera (Chasing Life), and Niall Matter (Watchmen). 
The Predator will crash-land in cinemas on September 14.