The Best Casting Choices To Play Batman And Robin In DCU's The Brave And The Bold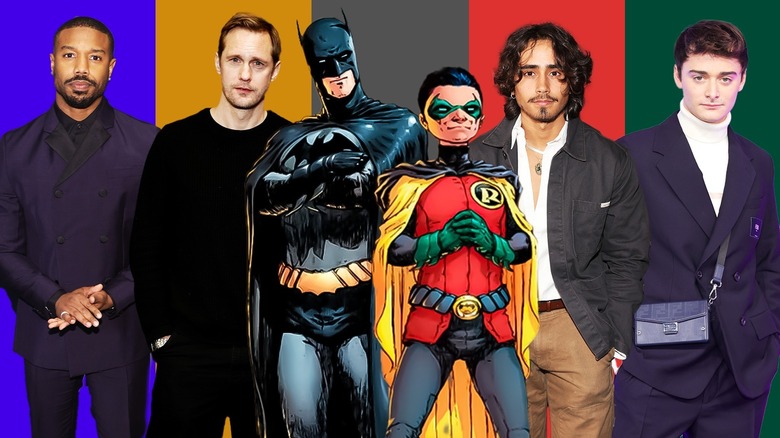 Getty Images
DC's new cinematic Commander-in-Chief James Gunn recently showed the first set of movies and tv shows of the DCU reboot in a video announcement (via YouTube). While it's no surprise that the upcoming Superman reboot, now titled "Superman: Legacy," is the featured piece that will likely define the DCU's future, there were plenty of unexpected treats for DC fans. On the TV side, fans can expect to see a series led by Viola Davis's Amanda Waller and a "True Detective"-inspired Green Lantern series, currently titled "Lanterns." As for movies, there are films planned to focus on Supergirl, Swamp Thing, and the wildly obscure The Authority. But the biggest movie outside of "Superman: Legacy" on the slate is "The Brave and the Bold," a Batman and Robin film inspired by Grant Morrison's comics that will see the live-action debut of Damian Wayne's Robin. 
The film is said to be a "father/son story" that will see Batman fight alongside his son Damian, who has been trained to be a murderous assassin by his mother Talia al Ghul and the League of Shadows. A new Batman film is always exciting for DC fans and knowing that it'll not only feature Robin in a prominent role, but also release alongside Matt Reeves' "The Batman" trilogy only adds to the anticipation. Inevitably, with a new Batman film also comes new speculation over who could portray Batman and, in this case, Robin.
Alexander Skarsgard (Batman)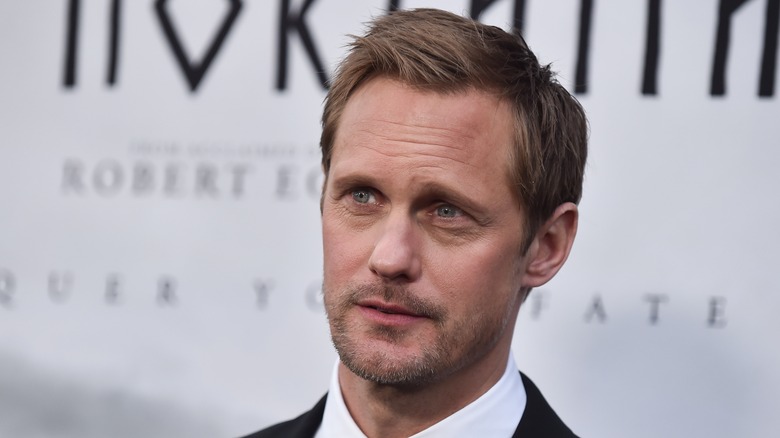 DFree/Shutterstock
For Batman, you want an actor who can nail both the brooding intelligence of the character while also showing the charismatic playboy charm of Bruce Wayne. It should also be noted that this Batman will likely be remarkably different than most previous live-action adaptations because he's going to be dealing with being a father. Given that Gunn's DCU has little room for error, he'd probably want to go with someone who has shown some strong acting chops and screen presence in high-profile roles. 
If there's anyone who instantly fits that bill that hasn't been Batman yet, it's got to be Alexander Skarsgard. Those who have seen films like "The Kill Team," "Straw Dogs," and "The Northman" know that Skarsgard can excel at being dark, domineering, and, in the case of "The Northman," an intense physical threat on-screen. Along with showing sheer commitment to his roles and incredible acting ability, he's also demonstrated that he can display charm and wit in his line delivery. 
Plus, his roles in popular HBO series like "True Bloods" and "Succession" have made him a recognizable talent that could get people interested in another Batman movie. Skarsgard is the total package in terms of acting and presence, and he should be a frontrunner option for portraying Batman. 
Fionn Whitehead (Robin)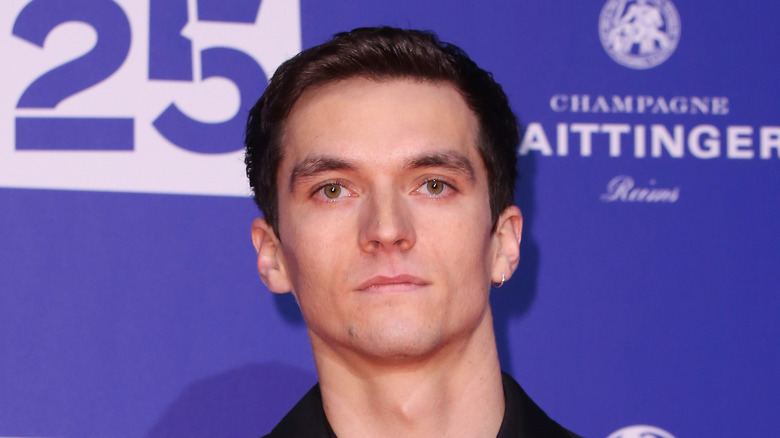 Lia Toby/Getty Images
As for Robin, specifically Damian Wayne's version of the hero, the studio will want someone who can bring a similar intensity as Batman with a hint of murderous intent. Damian becoming Robin is incredibly different from anyone else, as he struggles with finding a balance between his upbringing as an assassin and new teachings from his father. The DCU needs someone who has shown potential to take on a major role and has had some memorable performances under their belt. 
Fionn Whitehead could be a strong pick to play Damian as he's shown himself to be one of the most underrated young talents currently working. Many might remember first seeing him in Christopher Nolan's "Dunkirk," but he's actually built up quite an acting resume since then. After "Dunkirk," Whitehead starred in "Black Mirror: Bandersnatch," "Voyagers," and the upcoming Emily Bronte biopic, "Emily."
If you've seen movies like "Bandersnatch" and "Voyagers," you know that Whitehead can tap into his dark side and yet still make his characters compelling. He's undoubtedly a proven talent at this point and can easily have that palpable angst that many associate with Damian. To be fair, Whitehead is on the older side of many of the young actors mentioned here and might be better off as Dick Grayson's Nightwing, but he's still a top choice. 
Edgar Ramirez (Batman)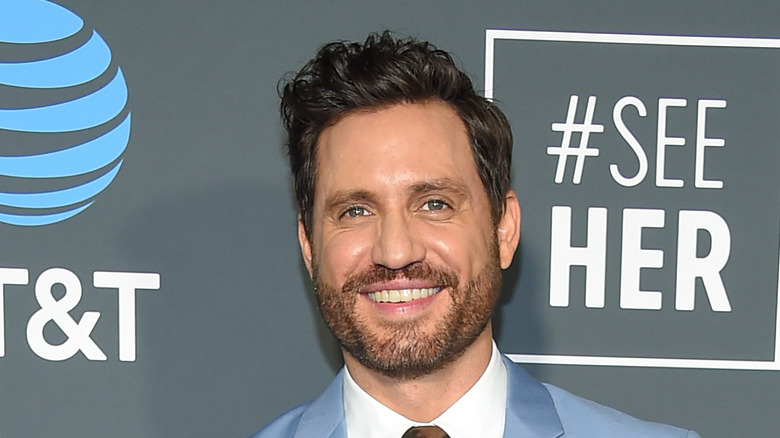 DFree/Shutterstock
When it comes to actors that just have that Bruce Wayne look, Edgar Ramirez has to be a top name in the conversation, and he's got the acting prowess and screen presence to back it up. Some might remember seeing Ramirez in HBO's limited series "The Undoing" as determined detective Joe Mendoza or in Disney's "Jungle Cruise" as villainous conquistador Don Aguirre. He's also set to appear in the upcoming "Borderlands" movie as Atlas. In "The Undoing," Ramirez constantly stole scenes through his dominant stature as Mendoza and his determination to find the truth. If that doesn't sound like Batman, then it's tough to say what does. 
While he might not be a household name, Ramirez has had plenty of performances that have earned him some respect and even award recognition. His performance as legendary fashion designer Gianni Versace in FX's "The Assassination of Gianni Versace: American Crime Story" earned him a Golden Globe and Emmy nomination, showing that he's earned his stripes as an actor. Ramirez has always shown the potential to break out in a bigger mainstream role, and his ability to evoke an intense presence and dark nature in his characters make him a great candidate to play Batman. 
Lucas Hedges (Robin)
Ron Adar/Shutterstock
If we can pull Robert Pattinson out of his incredibly successful indie film run to play Batman, we can do the same thing with Lucas Hedges to play Robin. Hedges has shown himself to be an undeniable talent with all of his great performances over the last few years. Audiences might remember him from films like "Lady Bird," "Three Billboards Outside of Ebbing, Missouri," and "Manchester by the Sea." His work in the latter of the three earned him the best supporting actor Oscar nomination that kicked off his career. 
However, his performances in films like "Boy Erased," "Mid90s," and "Honey Boy" are what make him perfect to play Damian. These performances see him playing characters dealing with conflicted feelings, strained family dynamics, and understanding their identity. These are all qualities that match Damian's personal arc with Batman, so he's clearly got the experience to bring Damian to life. Hedges would be an incredible get for the DCU because of his acting ability, and it would take him from indie darling to full-fledged film superstar. 
Logan Marshall-Green (Batman)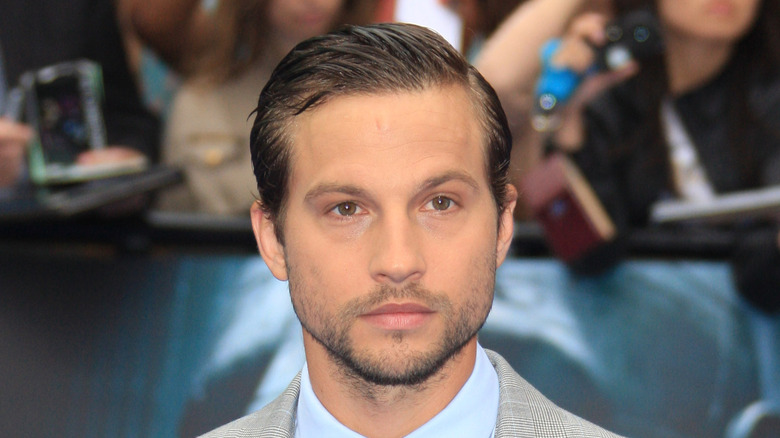 Featureflash Photo Agency/Shutterstock
It's a shame that Logan Marshall-Green hasn't gotten the mainstream glory, that he deserves because he's had some phenomenal performances. While he's mostly been seen in the horror genre, primarily in highly-touted Blumhouse flicks like "Upgrade" and "The Invitation," Marshall-Green has shown the potential to be loved by wider audiences. The physical commitment and dark undertones of his performance in Leigh Whannel's "Upgrade" would be incredible to see in a Batman movie.
Looking through his filmography, he's clearly got an interest in being in gloomy atmospheres, stories with an intriguing mystery hook, and dark characters with underlying motives. All great ingredients to any Batman story. Also, he's had some lighter performances in films like "How it Ends" that show he can have a comedic charm that would mesh well with the cover identity of Bruce Wayne. Fans of Marshall-Green know that he deserves a big breakout role that'll let mainstream audiences see how great he is, and his impressive filmography mixed with his performance style make him a great pick for Batman.
Michael Cimino (Robin)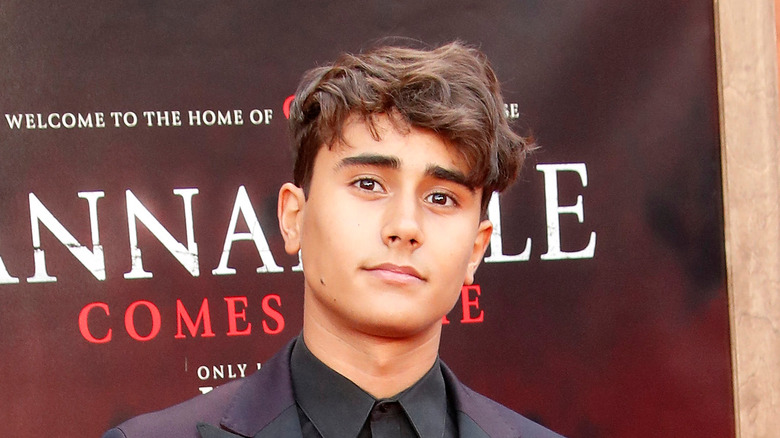 Kathy Hutchins/Shutterstock
When combing through some of the rising talent ready to have their big break, Michael Cimino is definitely a top name, and playing Damian in "The Brave and the Bold" could be a prime role for the young actor. Cimino's first big role was in the Hulu series "Love, Victor" and his performance in the titular role caught plenty of attention. The genuine charm and openness he brought to Victor made him instantly loveable, and to confidently lead a series for three seasons shows that he's got no issues taking on the pressures of a long-term role in the spotlight. 
The only thing that could stifle Cimino's chances is that Damian isn't like many of the characters he's played before. He's a lot more mean-spirited and has a darkness to him that can make others uneasy at times. However, maybe that's what makes Damian a perfect role for him to dive into. There's no doubt that Cimino has to potential to be a big name in the future, and being cast as Damian could shoot him into mainstream stardom while also challenging him with a new kind of role.  
Rami Malek (Batman)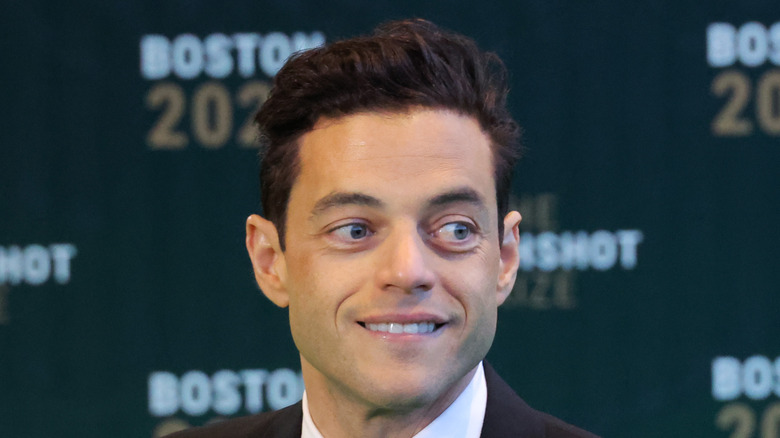 Mike Coppola/Getty Images
Rami Malek is the type of experienced actor for Batman that the DCU would love to have. He played a dark, troubled loner throughout "Mr. Robot" and recently showed a mysterious and vengeful side of himself as Bond villain Safin in "No Time to Die." Malek is a highly decorated modern talent, already having won an Oscar for his performance as Queen singer Freddie Mercury in "Bohemian Rhapsody" and an Emmy for his tremendous work as Elliot in "Mr. Robot." 
Malek's incredible performances show his ability to blend into nearly every genre and type of character while also having a powerful screen presence that makes an impact. As Batman, he could really evoke the character's brooding nature while also showing a more emotional side as a father. Malek should definitely be in the conversation to be Batman and it could be a defining moment for the actor if that happens. 
Noah Jupe (Robin)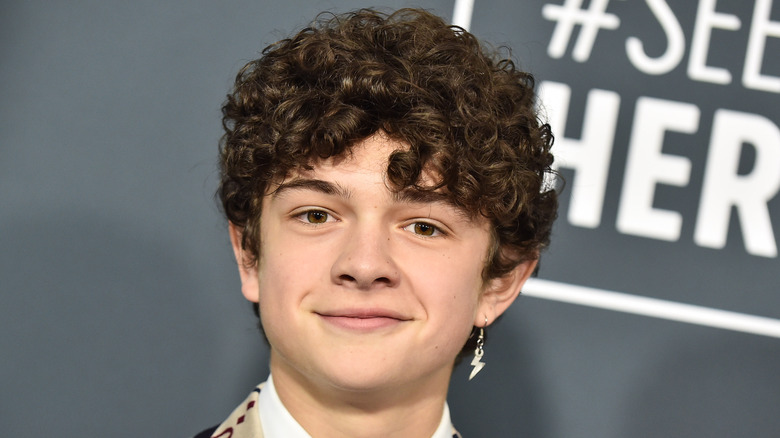 DFree/Shutterstock
Another young actor who has some experience being in big franchises and has garnered attention for his standout performances is Noah Jupe. His work in films like "Wonder" and "Honey Boy" has earned him immense praise, but most moviegoers likely remember seeing him quietly try to escape dangerous aliens with heightened hearing in "A Quiet Place." Jupe has transitioned flawlessly between genres, from straight-up horror to indie character studies, and has stood his ground against top acting talent. 
From acting alongside Christian Bale in "Ford v. Ferrari" to sharing tearful dialogue with Shia LaBeouf in "Honey Boy," Jupe has held his own incredibly well, even stealing the spotlight in certain instances. Plus, his performance in "Honey Boy," where he plays a young boy with a dysfunctional relationship with his father, shows that he's got the credentials to play a character like Damian, and could easily meld into "The Brave and the Bold's" father/son story. It wouldn't hurt to have someone with a little prestige and experience with a similar character to portray Damian, and Jupe fits the bill. 
Zeeko Zaki (Batman)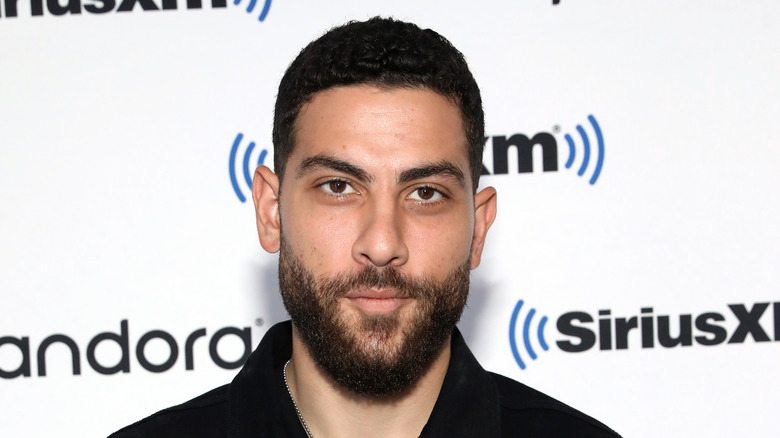 Robin Marchant/Getty Images
Now, Gunn and the DCU don't necessarily need to find the biggest name to play Batman, and this role could easily go to someone in the hunt for a big breakout film role. Zeeko Zaki could be a great pick if the studio wants to go down the lower-profile route, having garnered a good reputation on the small screen for his role as Special Agent Omar Adom "OA" Zidan on the hit crime-procedural "FBI." Through his five-season run on the series, Zaki has brought a great mix of stern intensity and charm when needed. Who's to say he can't bring that as Batman? 
Now, admittedly, Zaki is definitely a long shot compared to other big names that could easily overshadow him. But it shouldn't be understated that Zaki has great experience leading a series for quite some time, and has had a steady career of small gigs leading to his breakout in "FBI." Plus, if the DCU can learn anything from the MCU, it's that sometimes the most beloved and memorable portrayals come from unexpected casting choices and finding stars that can really embody the soul of their characters. That's exactly what Zaki could do with Batman, and if given the opportunity, he could surprise some people.
Javon Walton (Robin)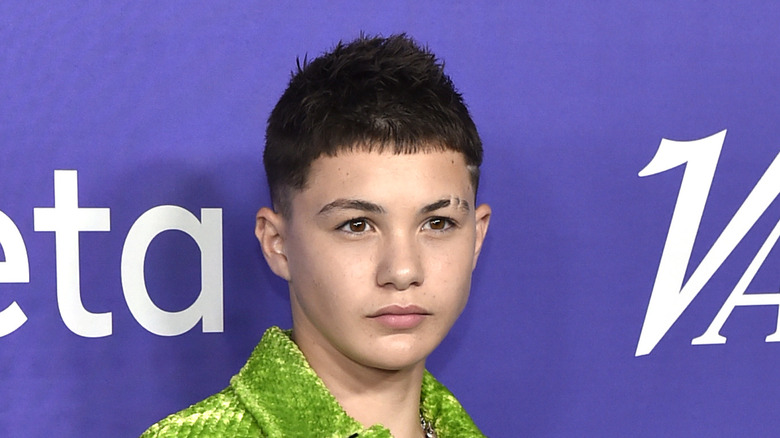 Rodin Eckenroth/Getty Images
At one point, there had been rumors floating around that Jacob Elordi of "Euphoria" could possibly be cast as Superman in "Superman: Legacy," but perhaps Gunn should look at another alum from the beloved HBO series to play Damian. Javon Walton, known for playing Ashtray in "Euphoria," is the kind of young, up-and-coming talent that could easily earn a breakout moment in a DCU film. He's certainly used to playing complicated characters and being put into a world full of conflict. 
"Euphoria" isn't Walton's only claim to fame — he's appeared in a number of other shows and movies recently. For instance, he's been seen in Prime Video's sci-fi drama series "Utopia," as well as locking down a recurring role on Netflix's "Umbrella Academy" and starring in films like "Samaritan" and "The Addams Family 2." So Walton is definitely on the rise. We've seen that "Euphoria" has produced some of the most talented actors of this young generation, and if the DCU could tap into that by bringing Walton in to play Damian, it could pay dividends. 
Michael B. Jordan (Batman)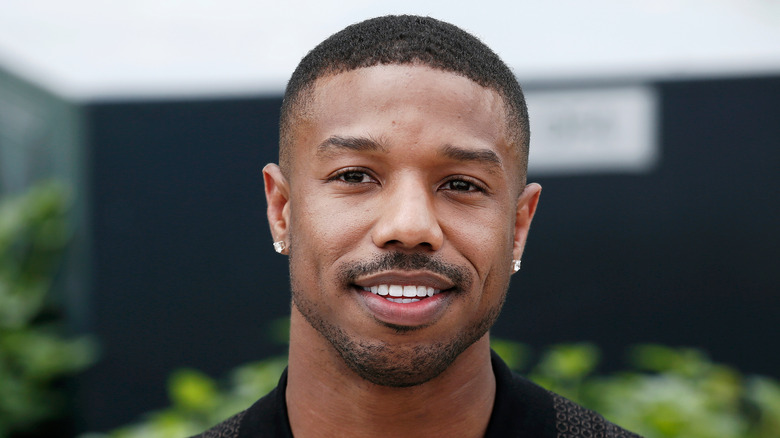 Andrea Raffin/Shutterstock
The long-rumored Black Superman movie was confirmed to still be in development recently (via Syfy) with J.J. Abrams producing through Bad Robot and writer Ta-Nehisi Coates penning the script. Originally, Michael B. Jordan was also attached to a different Black Superman project for HBO Max. However, it's unclear if that project is still in development. If it's not, then Gunn might want to think of scooping him up for a role — maybe even playing Batman. 
Jordan has been a part of so many big franchises that it's become tough to keep track of them. "Creed." "Black Panther." "Fantastic 4" (although we'd like to forget that one). Now, he's set to lead Prime Video's growing Tom Clancy universe with an upcoming "Rainbow Six" movie. So, why not add another feather to his cap by playing Batman? He's certainly got the acting skills to play the iconic comic hero and the charm to be a playboy like Bruce Wayne. Sure, Jordan makes more sense playing a Superman character like Calvin Ellis or Val-Zod, but if you can get Jordan involved in any way, then you probably need to make that happen. 
Noah Schnapp (Robin)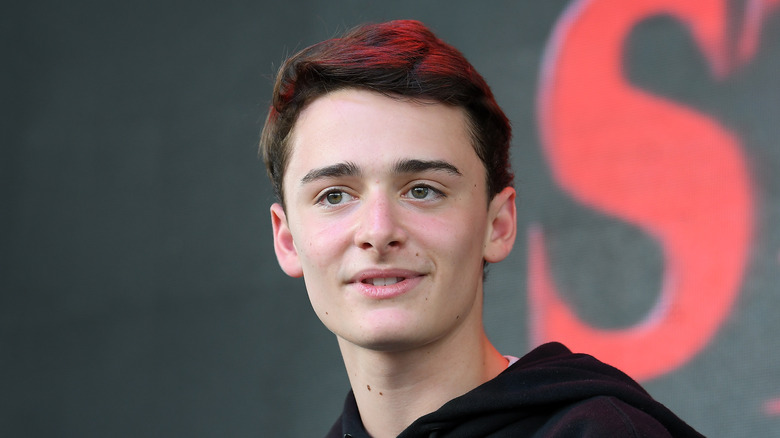 A.PAES/Shutterstock
The young cast of Netflix's beloved series "Stranger Things" have gone on to work on some pretty impressive projects. Finn Wolfhard is getting gigs left and right in both animated and live-action franchises, and Millie Bobby Brown is leading Netflix's "Enola Holmes" franchise with pure class and charm. But if there's anyone in that cast that could easily fit the role of Damian and get the breakout chance they deserve outside of "Stranger Things," it's definitely Noah Schnapp, who plays Will. 
Outside of "Stranger Things," Schnapp has been mostly seen doing occasional voice roles in animated films and a few notable roles in smaller feature films. He's definitely due for the same kind of breakout success that his castmates have gotten, and his becoming Damian could be just the trick. Schnapp's work on "Stranger Things" has already shown that his acting ability is top-notch and his being cast as Damian would certainly generate some great buzz in the fandom.