What It Would Look Like If Jacob Elordi Was Superman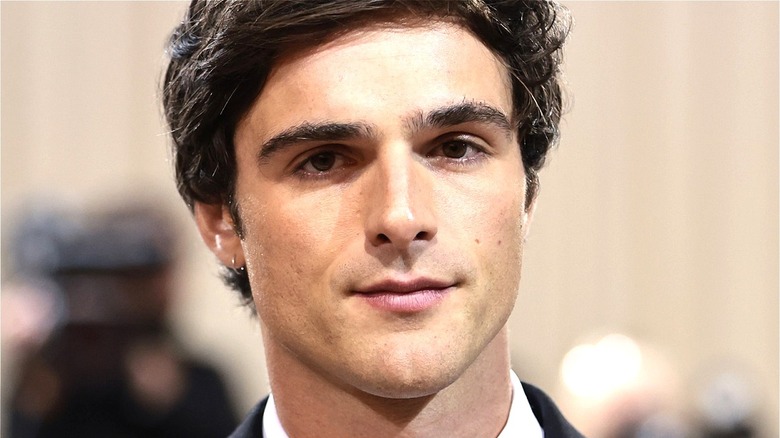 Jamie Mccarthy/Getty
Superman is one of pop culture's longest-serving heroes. Originally created by Jerry Siegel and Joe Shuster as a comic book character in 1938, DC's beloved Kryptonian has since gone on to star in a multitude of media, including radio dramas, TV series, video games, stage shows, and movies. That said, while Clark Kent and his almighty alter ego are ever-present in media, it's been a minute since fans were treated to a proper live-action "Superman" movie.
Many supporters of the caped crusader have longed to see Henry Cavill don the red cape one more time for a sequel to "Man of Steel." However, now that he's the star of "The Witcher" and teasing a Bond run, his plate might be full for a while. It also remains to be seen if Michael B. Jordan's "Superman" project for HBO Max — which will follow the Val-Zod iteration of the character — will ever come to fruition. Until something concrete materializes, fans can only dream and speculate about the details of future "Superman" movies. 
Of course, that hasn't stopped the Man of Steel's most passionate supporters from debating who should play the iconic hero in a feature film. For example, some folks believe that Jacob Elordi was born to play Superman. Furthermore, a couple of his more artistic fans have created concept art depicting the "Euphoria" star as the beloved hero.
Digital artists have imagined Jacob Elordi as Superman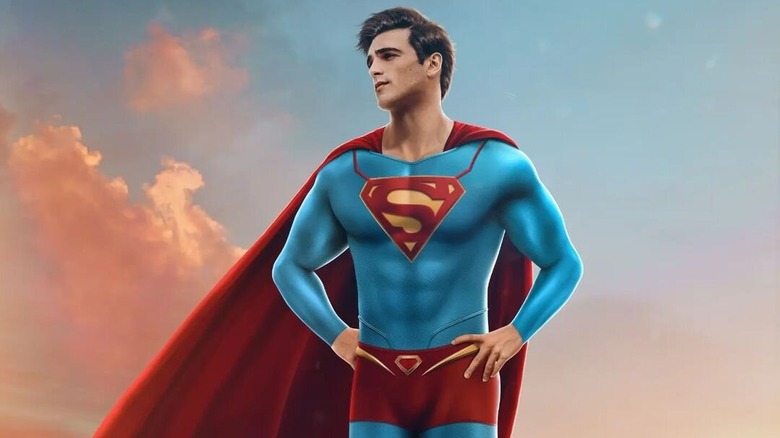 SPDRMNKYXXIII/Instagram
The fan theories about Superman and who should play him are always swirling. Meanwhile, over on Instagram, a digital artist by the name of BFHDesign has shown how the character could look if Jacob Elordi were to the land the part. The illustration shows the actor sporting Superman's iconic suit while boasting a strong resemblance to Clark Kent. The artwork certainly presents a convincing case for the actor to play Superman, and it also motivated other artists to join the pro-Elordi movement.
Inspired by BFHDesign's concept art, SPDRMNKYXIII took to Instagram and shared some drawings in which Elordi portrays the Man of Steel. The first image shows him hovering above Metropolis while striking a laidback pose. The second illustration, meanwhile, once again features Elordi rocking the suit, only this time from a standing position. 
In the accompanying caption for the second set of images, SPDRMNKXIII revealed that the suit design was influenced by the concept art for JJ Ambrams' canceled "Superman" movie. "'[Jacob Elordi] is a rumored casting and honestly I can see it," the artist wrote. "Suit design based off the #supermanflyby concept art. Added some personal touches to it."