Michael B. Jordan's Superman Movie Just Took A Huge Leap Forward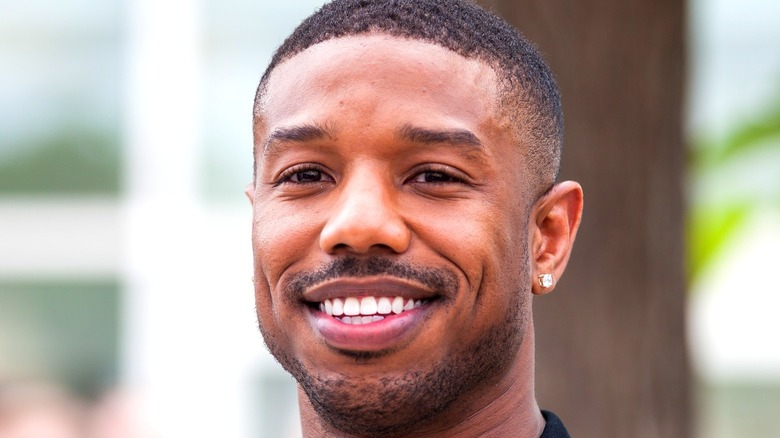 Taniavolobueva/Shutterstock
With the return of Henry Cavill's Superman still stamped with a big question mark, Warner Bros. is continuing to expand on their all-powerful party of heroes available to them from DC Comics. Following the preview of Dwayne Johnson's "Black Adam" and Zachary Levi's return as Shazam in "Fury of the Gods" at this year's Fandome, another super-powered protagonist just leaped one massive production stage in a single bound — and he goes by the name of Val-Zod.
For those that don't know their Kandorian's from their Kal-El's, Val-Zod is a Black hero from an alternate universe with similar (but different) origins to the Superman we're already familiar with. Escaping his dying planet to land on Earth-2, he eventually takes up the same S-shield and moniker we're familiar with to protect the earth in his universe, even joining a Justice League-type group called The Wonders.
In July, news broke back that "Black Panther" star Michael B. Jordan had plans to produce a Val-Zod Superman movie for HBO Max, but at the time, the project was still in its infancy. Now, Deadline has reported that the officially titled "Val-Zod" has just gained two new creative talents to help him get things going at super-speed.
An all-new Superman has all-new writers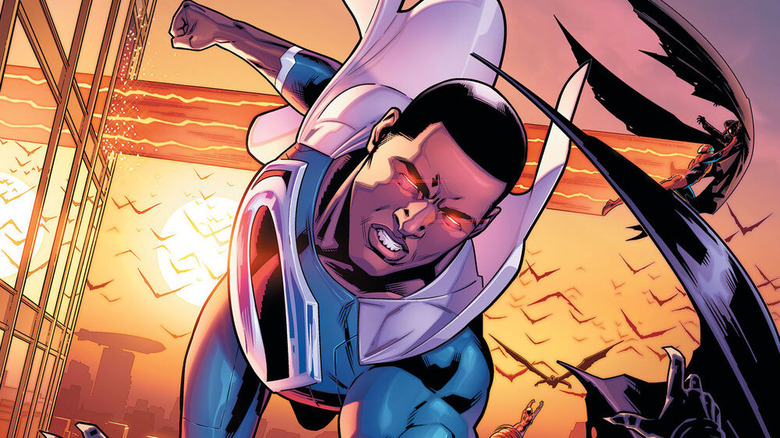 DC Comics/Bruno Redondo
Darnell Metayer and Josh Peters have been given the massive task of penning the live-action adaptation of this incarnation of Superman for HBO Max. Both have already had recent experience handling a huge franchise property after penning the upcoming "Transformers" movie, "Rise of the Beasts," and with an iconic franchise about city-smashing robots in their tailwinds, an all-new Superman story should be no problem.
While it's an obvious choice for Michael B. Jordan to don the cape and iconic crest, there's been no confirmation he's taking the job, even though fans and notable DC alumni think otherwise. Following the recent announcement writer Tom Taylor took to Twitter saying, "Still blown away by this as [artist] Nicola Scott and I talked about Michael B Jordan when we were first creating Val Zod — our Superman of Earth 2 for DCComics." With a reference like that, it'd be no surprise if Jordan swoops in for the role sometime in the future.
For clarity, note that Jordan's HBO Max film is separate from the theatrical Black Superman reboot currently being written by Ta-Nehisi Coates.