Stranger Things Star Noah Schnapp Almost Missed Out On His Life-Changing Role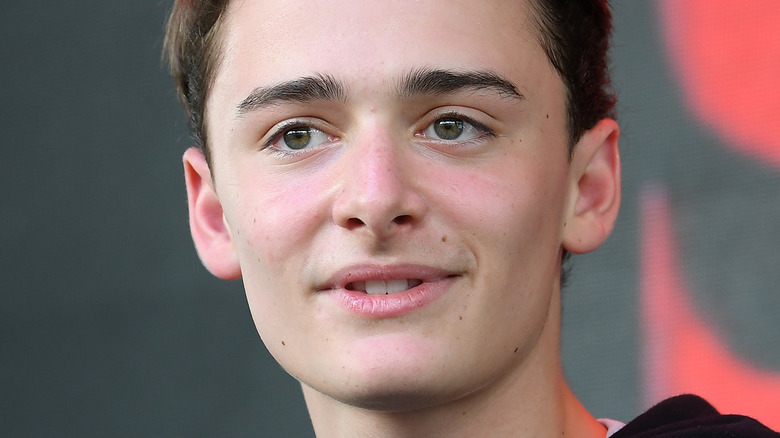 A.PAES/Shutterstock
Even when the series was still new back in 2016, the popularity of "Stranger Things" was a sight to behold. While many industry vets, including star David Harbour, had expected the series to fail, it instead became one of the biggest shows on Netflix — garnering acclaim that the show continues to receive today, as it heads into its fifth and final season.
Of course, while new cast members have joined "Stranger Things" in each subsequent season of the series, Noah Schnapp has been there from the beginning. In fact, the mysterious disappearance of his character, Will Byers, is one of the two inciting incidents of the series, along with the sudden appearance of psychic Eleven (Millie Bobby Brown) in the first episode.
Still, prior to landing his well-known role as the sensitive, supportive Will Byers in "Stranger Things," Schnapp was just another young actor trying to make it through the grind of auditions in hopes of finally making it in the entertainment business.
Schnapp had grown weary of acting before landing the role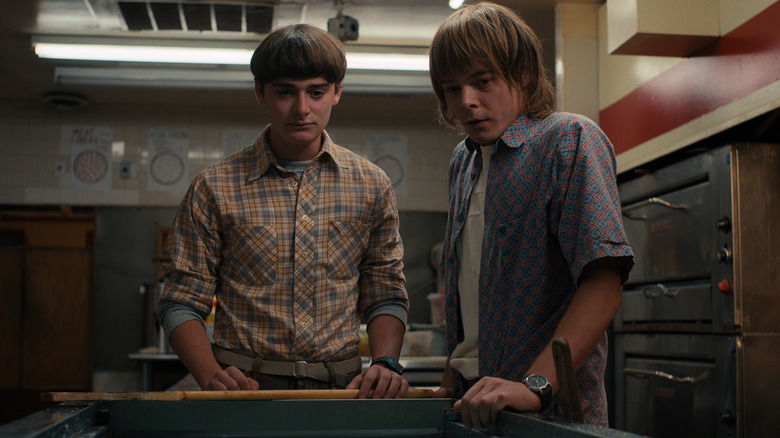 Netflix
Sitting down with Flaunt, Noah Schnapp detailed what his life was like before he landed a role on one of the biggest shows in the world, and, perhaps unsurprisingly, it was very much like the experience of many other young actors chasing success in the notoriously flippant and capricious climate of Hollywood. In fact, Schnapp was so exhausted by the process that he almost skipped his "Stranger Things" audition altogether.
"I almost didn't audition for it. It was also a point in my acting career when I was younger, and I was just kind of getting fed up because I was doing so many auditions, and I wasn't getting anything," Schnapp recalled. "And I was just thinking like, 'Okay, maybe I'll just do something else and go play baseball or something like that. Maybe this isn't working out for me.'"
Still, Schnapp was advised by those closest to him not to give up on his dream quite yet. "And then my parents were like, 'Just give it a few more shots,'" the actor went on. "And this was one of those few more shots, and it turned into the launch of my career. So it is very crazy." Today, as his star keeps on rising from the success of his work on "Stranger Things," Schnapp is no doubt happy that he ended up sticking with acting after all.