FBI Season 5 - What We Know So Far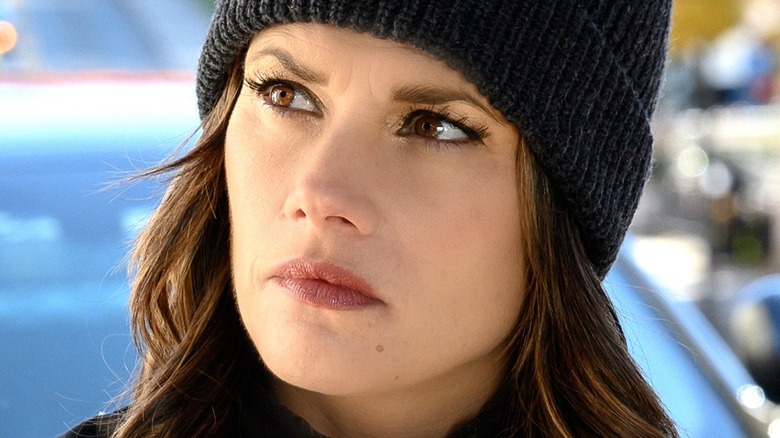 David M. Russell/CBS
There's no particular shortage of options when it comes to small-screen procedural dramas. In fact, the genre itself has become a legit go-to for networks and streamers alike. While that's led to a certain level of parody, the procedural game continues to prove fruitful for both networks and creatives. It has, however, proven particularly fruitful for television legend Dick Wolf, who's produced some of the genre's biggest hits (the "Law & Order" and "One Chicago" franchises among them) in his decades-long career. That includes one of his most recent offerings, the action-packed drama "FBI."  
Set largely in the New York City branch of the Bureau, "FBI" follows a crack team of agents as they attempt to thwart crimes and conspiracies of all shapes and sizes in the city that never sleeps. Now in its fifth season on the air, "FBI" continues to deliver pulse-pounding drama and better-than-average ratings for CBS (via The Los Angeles Times). There's little question that trend will continue in the latest season, which premiered on September 20, 2022. Here's everything we know so far about "FBI" Season 5.
Who's in the cast of FBI Season 5?
Now that the fifth season of "FBI" has debuted, the question becomes who will be in the cast for the new episodes. Fans will be happy to know the bulk of the show's central cast is back for Season 5. And yes, that includes O.G. star Missy Peregrym. Viewers no doubt noticed Peregrym was absent for several episodes on the back half of "FBI" Season 4. Rest assured, that's not because creatives wrote her character, Maggie Bell, out of the show. Rather, Peregrym's absence was built into the series to accommodate her real-life pregnancy, so Special Agent Bell is indeed be back in action for Season 5 (via Cinema Blend).
So, too, will her partner, Special Agent Omar Adom "OA" Zidan, who's been portrayed by Zeeko Zaki since the series' pilot episode. Also returning to the "FBI" fray are series regulars Jeremy Sisto as Assistant Special Agent in Charge and Alana De La Garza as Special Agent in Charge Isobel Castille. They'll be joined by Katherine Renee Turner and John Boyd as Special Agents Tiffany Wallace and Stuart Scola, respectively. The new season of "FBI" will surely return several supporting players and will no doubt bring a few fresh faces aboard as well.
What's the plot of FBI's fifth season?
As for what Season 5 of "FBI" is about, well, few details have been released. And it remains uncertain how, or even if, the unaired Season 4 finale might affect matters. It's also unclear precisely when Missy Peregrym's Maggie Bell will return to action after her near-death exposure to a deadly toxin late in Season 4. Thanks to showrunner Rick Eid's comments to TV Insider, however, we do know that parts of the new season will delve into Maggie's recovery. Per Eid, it will likely also see Zeeko Zaki's "OA" addressing the physical and emotional tolls of the experience.
You can be certain the rest of the team will continue to deal with their own struggles both on and off the job. With new episodes ahead, each character's ensuing narrative is likely to get plenty of screen time too. And just as an FYI — if you want to catch up with the "FBI" crew and see what they've already endured ahead of the show's Season 5 premiere, all four prior seasons are currently streaming on Paramount+.