Fans Of Love, Victor Just Got Some Excellent News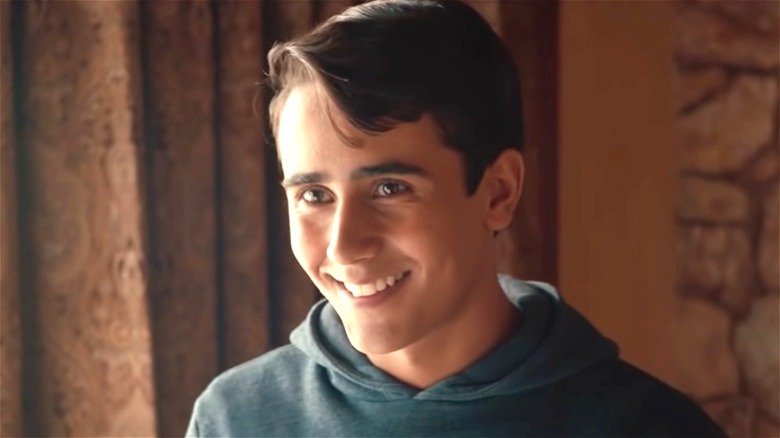 Hulu
Get ready to love Victor even more than you already do.
Set in the same world as the landmark 2018 film "Love, Simon," "Love, Victor" stars Michael Cimino as the titular character, a closeted teen whose family moves to Atlanta. There, he comes to terms with his sexual identity. In the first season, Victor struggles with the decision to come out of the closet, often relying on Simon's (Nick Robinson) advice. In Season 2, Victor deals with the fallout from his heartbroken ex-girlfriend Mia (Rachel Hilson). He also finds himself choosing between two different suitors: his best friend Benji (George Sear) and his new love interest Rahim (Anthony Keyvan). 
Plenty of people already love Victor, as the show is one of the most popular series on any streaming platform. On Rotten Tomatoes, it holds a 95% Certified Fresh rating among the critics and a 93% audience score — so Hulu's decision to renew the show was pretty much a no-brainer. After the second season premiered on June 11, 2021, Hulu didn't wait long to deliver "Love, Victor" fans the exciting news they'd been waiting for.
The story of Victor and Benji isn't over quite yet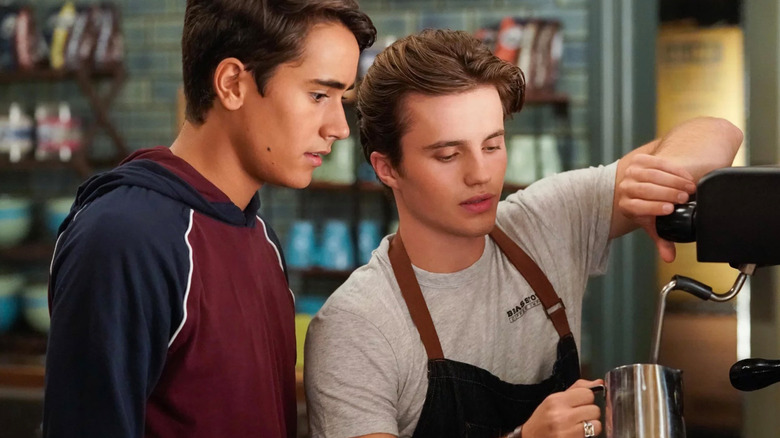 Hulu
On July 30, the show's official Twitter page announced that the show had been renewed for another season. "You didn't think we'd leave you hanging, did you?" the Tweet reads. "#lovevictor is returning for season 3!"
As for what might happen in Season 3, co-showrunner Brian Tanen gave some clues in an interview with Observer. Season 2 ended on a cliffhanger, with Victor finally making his choice between Benji and Rahim — although the show didn't reveal who he picked. While Season 3 will reveal Victor's choice, Tanen says things will be more complicated than ever. 
"I think Season 3 is not about coming out anymore, for him or his family," Tanen explained. "I think it's sort of the natural teenager story about what it means to be in a love triangle and to not know what you feel, and all these stories that you tell about teenagers in a romantic comedy but through an LGBTQ+ lens, which I think is really, really exciting."
Additionally, Season 3 will also most likely see Mia and her brother Andrew (Mason Gooding) continue the search for their mother; Victor's sister Pilar (Isabella Ferreira) continue her relationship with Victor's best friend Felix (Anthony Turpel); and Lake (Bebe Wood) continue exploring her bisexuality. 
There's plenty more "Love, Victor" to be told.