Alexander Skarsgard Has Some Strong Words About His Experience Shooting The Northman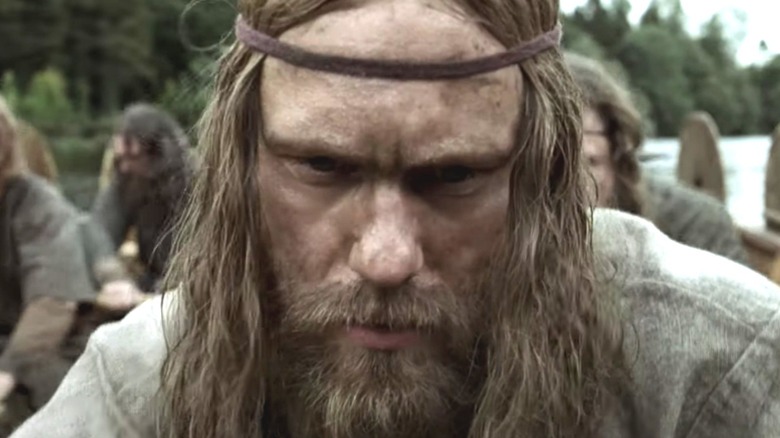 Focus Features
Robert Eggers, the visionary director behind acclaimed horror features such as "The Witch" and "The Lighthouse," will unleash "The Northman" on audiences later this year. Continuing his fascination with violent stories set in bygone eras, Eggers' upcoming movie chronicles a Nordic Viking prince's quest for vengeance as he navigates the harsh terrains of 10th-century Iceland in search of the men who killed his father. Alexander Skarsgård will play the vengeful Viking, Amleth, and recent images that were released to promote the movie prove that he's immersed himself in the role.
"The Northman" is based on a figure from Scandinavian legend. As Medievalists.net points out, Amleth was a mythological figure who inspired William Shakespeare's "Hamlet." This inspiration continues Eggers' trend of mining real-world history and myth to inform his storytelling (per Film School Rejects), so viewers can expect another movie that's rooted in attention to detail and knowledge of the time period.
Unfortunately, bringing movies of this ilk to life puts the cast and crew members through the wringer, and Skarsgård learned all about that first-hand while shooting "The Northman."
The Northman was a grueling experience for Alexander Skarsgård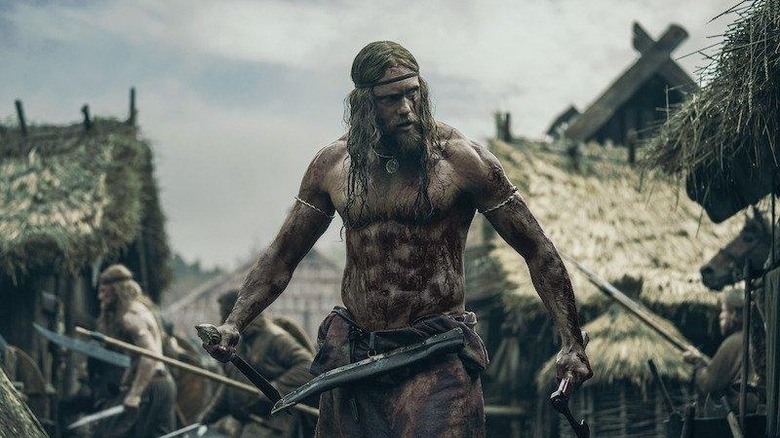 Focus Features
"The Northman" promises to be an violent epic that brings a true 10th-century saga to the screen with aplomb. The carnage that unfolds on the screen will be entertaining and enthralling for viewers, but the experience wasn't always enjoyable for Alexander Skarsgård.
"It was physically and mentally the most difficult job I've ever had, but also the most rewarding," Skarsgård told Total Film in the latest issue, which features "The Northman" on the cover. "The days were really long and hard, and we were out in the mud, and up on these mountaintops with the wind and the cold."
The actor went on to describe how the experience differed from working on "Succession" one week before he set off to work on "The Northman." The HBO series is full of unpleasant individuals, but playing a tech billionaire allowed Skarsgård to hang out in a relaxing villa and enjoy the fruits of his labor. "I literally went from playing one of the richest dudes on the planet in a crazy, beautiful villa, surrounded by yachts and helicopters and luxury, and got on a plane and flew to Iceland to get shackled and dragged through the mud," he added.
However, he concluded by saying that "The Northman" was a "humbling experience," and he seems excited for the rest of the world to see the movie.