Deadly Class: Syfy Orders Russo Brothers' Adaptation To Series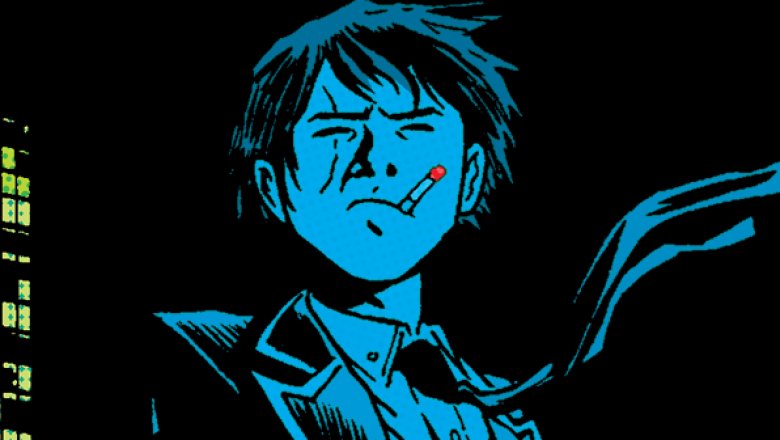 Image Comics
Marvel Cinematic Universe luminaries Joe and Anthony Russo are officially turning to the small screen side of entertainment. 
Per The Hollywood Reporter, Syfy has handed a series order to the Russo Brothers' Deadly Class, an adaptation of the Image Comics-published graphic novel of the same name created by Rick Remender and Wes Craig. The network originally picked up a pilot for Deadly Class in September of 2017, when the possibility of it actually becoming a full-fledged show still remained open to question. Now, there's no doubt about it: Deadly Class is headed our way, and hopefully sometime soon. 
Bill McGoldrick, president of scripted content for NBCUniversal Cable Entertainment, the company that owns Syfy, said in light of the series order news, "We're committed to developing graphic novels for Syfy and have found a rich, compelling, truly unique world in Deadly Class. Our producing partners expertly combined high school angst, '80s nostalgia, and comic flair into a beautifully realized, visually arresting pilot that truly brings Rick and Wes' acclaimed comic series to life" (via Variety).
Deadly Class creator Rick Remender adapted the comic to television alongside Miles Orion Feldsott (American Koko); both will serve as executive producers alongside Joe and Anthony Russo and Mike Larocca (Spy). Adam Targum (Banshee) executive produced the pilot with Lee Toland Krieger (The Age of Adaline), who also directed. 
Set against the dark and gritty backdrop of late 1980s counter culture, Deadly Class centers on a homeless teenager named Marcus Lopez who suddenly gets recruited into King's Dominion High School for the Deadly Arts, an elite private school where the world's most domineering crime families send their next generation of assassins to be trained in hopes of keeping their lineage of unlawfulness alive. As the Deadly Class comic series synopsis explains, "The jocks are the children of Joseph Stalin's top assassin, the teachers are members of an ancient league of assassins, the class [Marcus is] failing is 'Dismemberment 101,' and his crush, a member of the most notorious crime syndicate in Japan, has a double-digit body count ... Murder is an art. Killing is a craft. At King's Dominion High School for the Deadly Arts, the dagger in your back isn't always metaphorical, nor is your fellow classmates' poison."
Deadly Class is set to star Benjamin Wadsworth (Teen Wolf) as Marcus Lopez; Lana Condor (X-Men: Apocalypse) as Saya, a mysterious student who enrolls in the School for the Deadly Arts after getting kicked out of a top Yakuza clan in Japan; Benedict Wong (Doctor Strange) as Master Lin, the headmaster at King's Dominion High School for the Deadly Arts; Maria Gabriela de Faria (Sitiados) as Maria, an unstable student who constantly flips from being charming to living on the verge of murder; Luke Tennie (Shock and Awe) as Willie, the son of a notorious Los Angeles gang leader who is forced into a life of crime he outwardly rejects; Liam James (The Way Way Back) as Billy, the son of a corrupt cop; and Michel Duval (Queen of the South) as Chico, the son of a cartel drug lord.
The series' recurring cast includes Henry Rollins (Sons of Anarchy) will as Jürgen Denke, Jack Gillett (Storker) as Viktor, Sean Depner (Last Night in Suburbia) as Lex, Ryan Robbins (Pure) as Rory, Taylor Hickson (Aftermath) as Petra, and Siobhan Williams (UnREAL) as Brandy.
Deadly Class joins Syfy's packed slate of scripted series that includes Channel Zero, Happy, Killjoys, Krypton, Nightflyers, The Expanse, The Magicians, The Purge, Van Helsing, Wynonna Earp, and Z Nation. 
Next up for the Russo Brothers is the fast-approaching MCU movie Avengers: Infinity War.