Russo Brothers Adapting Deadly Class Comic For TV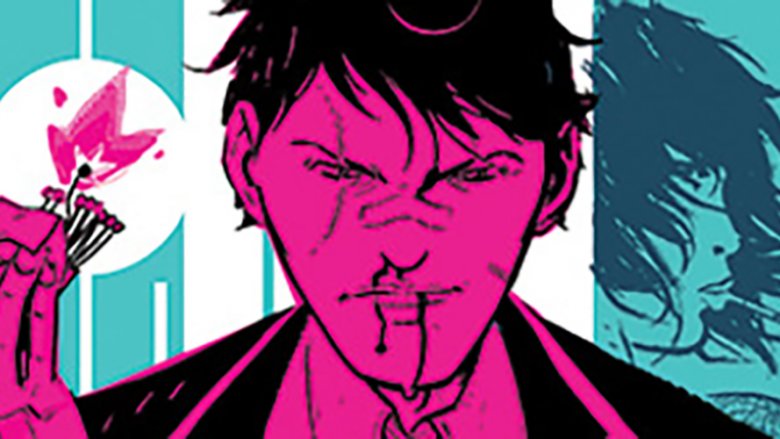 Image Comics
The minds behind Avengers: Infinity War and Captain America: Civil War are eyeing another hot comic property. 
As reported by Deadline, brothers Anthony and Joe Russo have signed on to executive produce Deadly Class, a potential drama series based on the Image Comics graphic novel of the same name by Wes Craig and Rick Remender. Syfy handed out a pilot order today (September 27), with the project originally being put in development last summer at Sony Pictures TV Studios. 
Deadly Class tells the coming-of-age story of a disillusioned teenager recruited into a legendary high school that trains young assassins. As he attempts to maintain his personal moral code and survive his new school's ruthless curriculum, cutthroat competition, and vicious social circles, our hero realizes that his own adolescent uncertainties could be detrimental. 
Here's the official synopsis for the Deadly Class comic series: 
"It's 1987. Marcus Lopez hates school. His grades suck. He has no money. The jocks are hassling his friends. He can't focus in class, thanks to his mind constantly drifting to the stunning girl in the front row and the Dag Nasty show he has tickets to. But the jocks are the children of Joseph Stalin's top assassin, the teachers are members of an ancient league of assassins, the class he's failing is 'Dismemberment 101,' and his crush, a member of the most notorious crime syndicate in Japan, has a double-digit body count. Welcome to the most brutal high school on Earth, where the world's top crime families send the next generation of assassins to be trained. Murder is an art. Killing is a craft. At King's Dominion High School for the Deadly Arts, the dagger in your back isn't always metaphorical, nor is your fellow classmates' poison."
Remender and Miles Feldsott penned the Deadly Class television adaptation, with the Russo Brothers on board to executive produce. Mike Larocca (Spy) from Russo Brothers Productions, Adam Targum (Banshee) of Chipmunk Hill, and Lee Toland Krieger (The Age of Adaline) will also executive produce the pilot and potential series. Targum has an additional responsibility as showrunner, while Kreiger is attached to direct. 
The small screen take on Deadly Class joins two other new Syfy pilots: Nightflyers, based on Game of Thrones author George R.R. Martin's novella, and Tremors, a refresh of the 1990 original film that will see Kevin Bacon reprising his role as Valentine. Syfy also has The Purge series, based on the spooky smash-hit film franchise, in its docket.
As we wait to learn more about the Deadly Class pilot and series, check out the comic book characters we think deserve their own screen adaptations.