Syfy Reveals Cast For Russo Brothers Comic Adaptation Deadly Class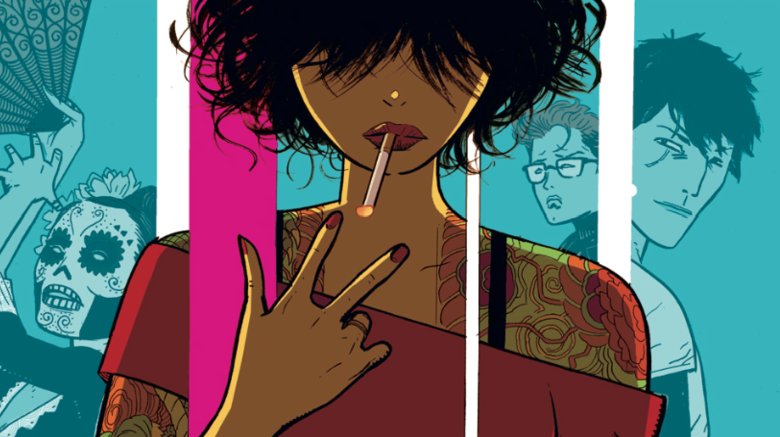 Image Comics
As the Russo brothers help bring a close to Marvel's phase three with Avengers: Infinity War and Avengers 4, they'll help bring another comic book team to life.
Deadline reports that Syfy has set the cast for Deadly Class, a drama based on the graphic novel of the same name by Rick Remender and Wes Craig. It's just slated for a pilot at the moment, but Joe and Anthony Russo will executive produce.
Deadly Class centers on a disillusioned teen recruited into a high school for assassins. Set in the late '80s, it's described as a "coming of age journey," but not like any you've ever seen. 
Benedit Wong, who plays Wong in Marvel's Doctor Strange, will star as Master Lin, headmaster of the School for the Deadly Arts. Benjamin Wadsworth (Teen Wolf) will play Marcus, an awkward outcast filled with rage. Lana Condor, perhaps best known as Jubilee in X-Men: Apocalypse, will play Saya, mysterious and guarded student who was banished from one of the top Yakuza clans in Japan.
Maria Gabriela de Faria (Yo Soy Franky) is set to play Maria, an unstable student who can be charming and then murderous. Luke Tennie (Shock and Awe) will play Willie, the son of a Los Angeles gang leader who is forced to become what he hates the most. Liam James (The Way Way Back) will play Billy, a skater punk and son of a corrupt cop who is now a misfit at the school. And Michel Duval (Señora Acero) will play Chico, the scary son of a cartel drug lord. 
In addition, Henry Rollins (Sons of Anarchy) will recur as Jürgen Denke, Taylor Hickson (Aftermath) as Petra, Siobhan Williams (UnREAL) as Brandy, Jack Gillett (Storker) as Viktor, Sean Depner (Last Night in Suburbia) as Lex, and Ryan Robbins (Pure) as Rory.