Zoinks! Five Nights At Freddy's Snags Scooby-Doo Vet Matthew Lillard And The Hunger Games' Josh Hutcherson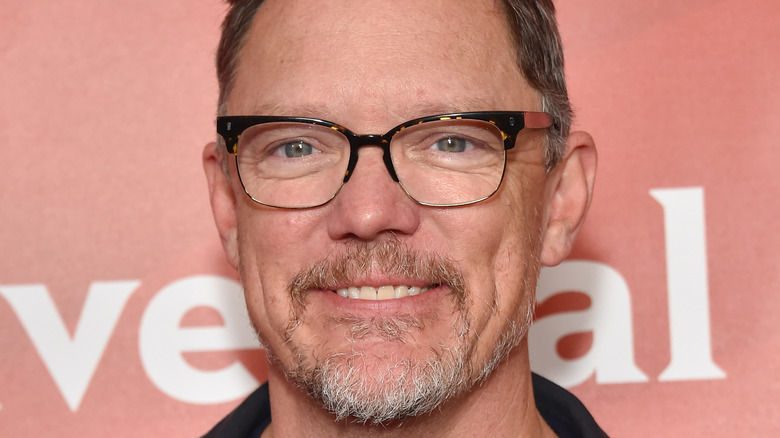 DFree/Shutterstock
The "Five Nights at Freddy's" movie has been in development now for quite some time. The oft-delayed film just gained some massive steam by beginning to round out its cast, the first bit of casting in the long line of abandoned versions of this adaptation. According to Deadline, "Scooby-Doo" vet Matthew Lillard and "The Hunger Games" star John Hutcherson have joined the cast. Fans cannot wait to see the popular horror video game adapted into a film.
Lillard has a long pedigree of starring in horror films besides the genre-adjacent "Scooby-Doo" franchise. He was one of the killers (spoiler) in the original "Scream," and he also appeared in "The Curve" and "Thirteen Ghosts." He even got his start appearing in the cult horror movie sequel "Ghoulies III: Ghoulies Go to College." With a horror-filled resume like that, Lillard is definitely game to square off with the haunted robots in "Freddy's."
Josh Hutcherson is no slouch when it comes to starring in genre movies as well. Hutcherson appeared in the cult favorites from the 2010s "Detention" and "Tragedy Girls." He even executive produced "Detention." One of his breakout performances came in the 2009 family-friendly genre adaptation of "Cirque du Freak: The Vampire's Assistant." Hutcherson also clearly has a taste for the macabre.
Casting is a good sign that this project is actually moving forward this time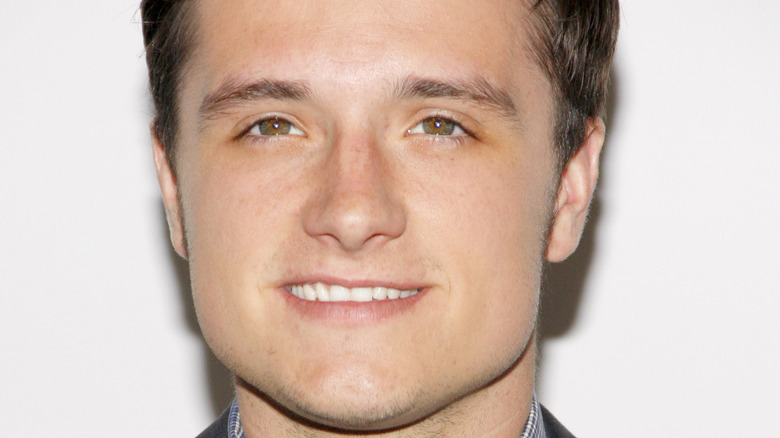 Tinseltown/Shutterstock
The movie adaptation of "Five Nights at Freddy's" finally gained some steam with the casting of Matthew Lillard and Josh Hutcherson. It is unknown at this time who they will play in the film. Filming is slated to begin in New Orleans in February. More casting news should follow in the coming weeks as we are quickly approaching their filming date.
The film has already scared up a director for its feature film adaptation in "The Wind" director Emma Tammi who previously worked on "Freddy's" production company Blumhouse on their "Into the Dark" series of films on Hulu. This comes after both Gil Kenan and Chris Columbus were slated to direct at two separate junctures of the movie's development, and then the project ultimately lost both those directors. Producer Jason Blum gave an update letting fans know what was taking so long with the project after Columbus was let go.
The game creator seems to have signed off on this latest attempt at adaptation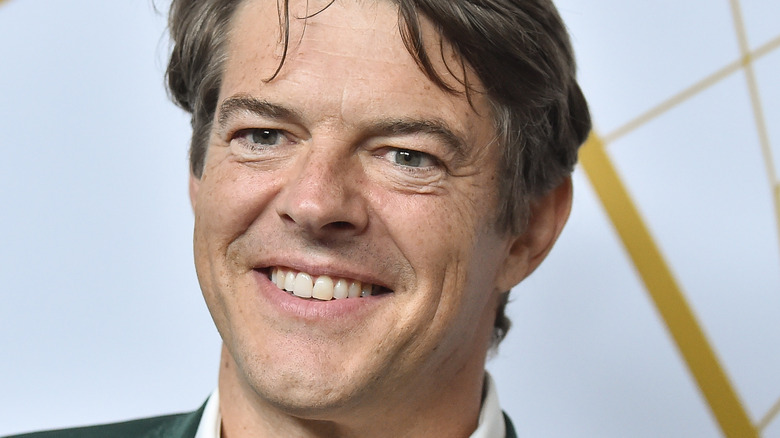 DFree/Shutterstock
Producer Jason Blum told Collider, "We've written multiple scripts, and we've got where we're threading a needle, which is doing justice to 'Five Nights at Freddy's' and making Scott [Cawthon] happy ... Basically, Scott has kind of like the equivalent of 'final cut' and it's taken longer than I hoped to get the right story." The script was ultimately written by game creator Scott Cawthon, the film's director Emma Tammi, and Seth Cuddeback.
The game takes place at Freddy Fazbear's Pizza, where a new security guard has been hired. Like a twisted "Night at the Museum," he realizes it won't be so easy to make it through the night as the pizza joint's murderous animatronics come to life when no one is around. Fans are hoping some of their favorite scares make it into the film. While they wait, fans can satiate their taste for a similar product with a clone that features Nicolas Cage.