Chris Columbus To Direct Five Nights At Freddy's Adaptation For Blumhouse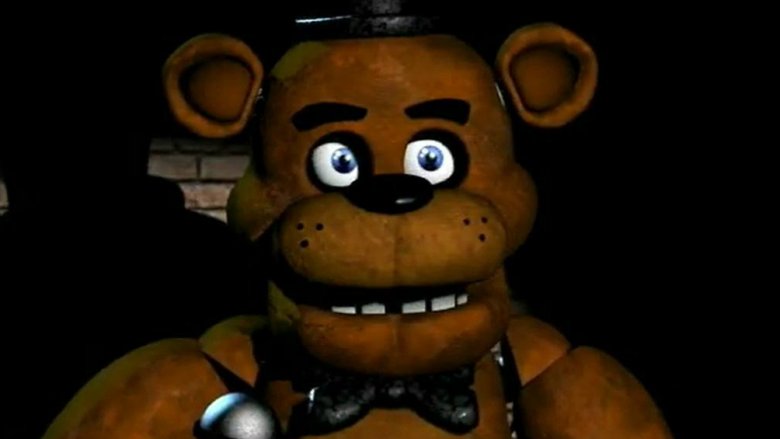 Scott Cawthon
You'll never look at animatronic robots quite the same way again. Although, to be fair, they've always been kind of creepy.
Deadline reports that Chris Columbus has signed on to write, direct, and produce a movie adaptation of the popular indie video game Five Nights at Freddy's for Blumhouse Productions. 
Launched by Scott Cawthon in 2014, the game is about a security guard who must battle the animatronic animals that come to life at a restaurant like Chuck E. Cheese. When it was released, Five Nights at Freddy's became an instant sensation and generated billions of views on YouTube. There are six games in the series, and each one ranked at the top of the charts on iOS and Android stores upon release. The franchise has also spawned a series of bestselling novels and a hugely popular line of retail merchandise. 
Columbus is no stranger to darker fare. Before he directed Home Alone, Mrs. Doubtfire, and the first two Harry Potter movies, he wrote 1984's Gremlins and 1985's The Goonies. He also produced Night at the Museum and earned an Oscar nomination for producing the period drama The Help in 2011.
Meanwhile, Blumhouse has become the definitive home of horror with massive franchises like Paranormal Activity, Insidious, and The Purge, along with Jordan Peele's Oscar-nominated breakout hit Get Out.
Blumhouse broke the news on Twitter. Take a look below.
Mr. Columbus, are you ready for Freddy? #FiveNightsatFreddys pic.twitter.com/4F7QEnw16x

— Blumhouse (@blumhouse) February 12, 2018