Watch This Five Nights At Freddy Clone While You Wait For The Real One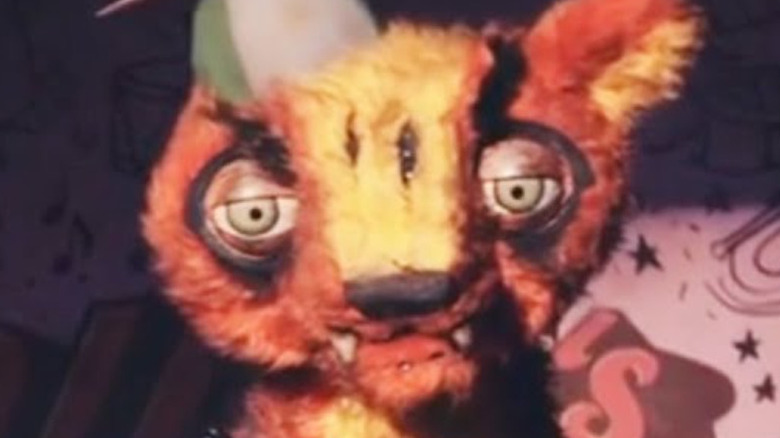 Screen Media Films
Fans are still eagerly awaiting the release of the upcoming "Five Nights At Freddy's" film, based on the popular video game of the same name. News on the project first broke in 2018, along with the announcement that "Harry Potter and the Sorcerer's Stone" director Chris Columbus would be helming. Since then, however, there has been a worrying lack of updates on that project. Until recently, Blumhouse CEO Jason Blum revealed that Columbus had ceased working on the film, though it was still being made (via Collider). Obviously, that kind of news isn't exactly comforting for fans, as a change in creative direction could mean further delays for the film.
Thankfully, there's another movie out there fans of "Five Night's At Freddy's" can check out while they wait for the delayed project to debut. Granted, it's more than a bit of a B movie ripoff, but it's still fun. However, it has an exciting lead and might be precisely the kind of campy horror film people need this Halloween season. Therefore, we are pleased to introduce you to "Willy's Wonderland."
A Friday Night At Freddy's knockoff film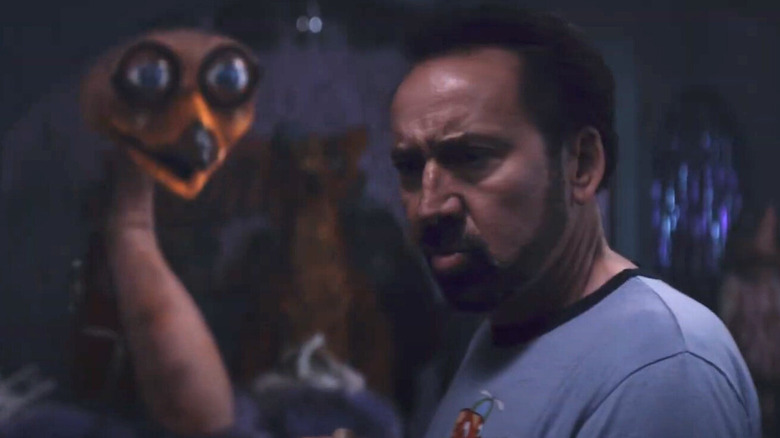 Screen Media Films
A look at the film's trailer tells you everything you need to know about "Willy's Wonderland." A man, played by none other than Nicolas Cage, is roped into performing some custodial duties for a small-town children's arcade that turns out to be haunted by living, murderous animatronics. Despite being directly informed that he is being used as a human sacrifice and that he should run, the man continues his cleaning duties under the promise that the owner of Willy's Wonderland will pay to fix his car afterward.
However, The Janitor (as Cage's character is called) has a good reason for being unafraid. As it turns out, he is also a violent killing machine, and no animatronic will keep him from getting his car fixed. As the trailer says, the animatronics are trapped in there with him, not the other way around. Thus, the cursed robot blood begins to spray in excess as Cage begins battering and brutalizing the animatronics that are meant to kill him. So, if you're in the mood for seeing a middle-aged action star go full Rambo on a knock-off version of Chuck E. Cheese, then look no further than "Willy's Wonderland" — now streaming on Hulu.