Why Some Long-Time Fans Stopped Watching American Horror Story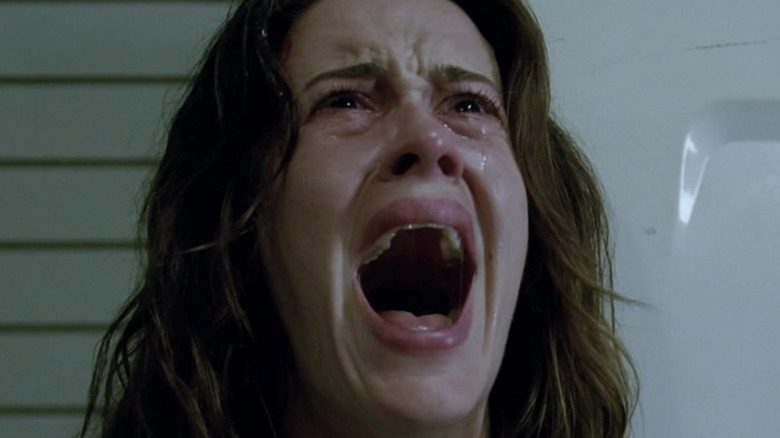 FX
"American Horror Story" has been on the air for a decade now. It has historically drawn solid critical feedback (via Rotten Tomatoes) and over the years its biggest stars — from Jessica Lange to Lady Gaga – have garnered Screen Actors Guild Awards, Golden Globes, and Emmys (via IMDb). It has helped establish the careers of actors like Evan Peters and Taissa Farmiga. Being on for 10 seasons, it would appear that creators and executive producers Ryan Murphy and Brad Falchuk are doing something right.
There's a lot of truth in what Murphy said when he described the ways in which the early seasons of "AHS" broke new ground in television. Speaking with Entertainment Weekly in 2019, he said, "That first season sort of reinvented the anthological storytelling space that I loved as a kid and has ushered in a whole new way of MAKING television (creatively and economically) and I'm very proud of that."
If the online chatter is any indication, though, not all "American Horror Story" fans are as satisfied as they once were. Many have simply stopped watching. In some ways, this isn't surprising. The longer a show is on, the more chances people have to gripe. Given the amount of praise that the show has garnered though, the reasons that fans have decided to jump ship are striking. Scrolling through Reddit, some of the complaints are downright withering.
Many fans think AHS has gone downhill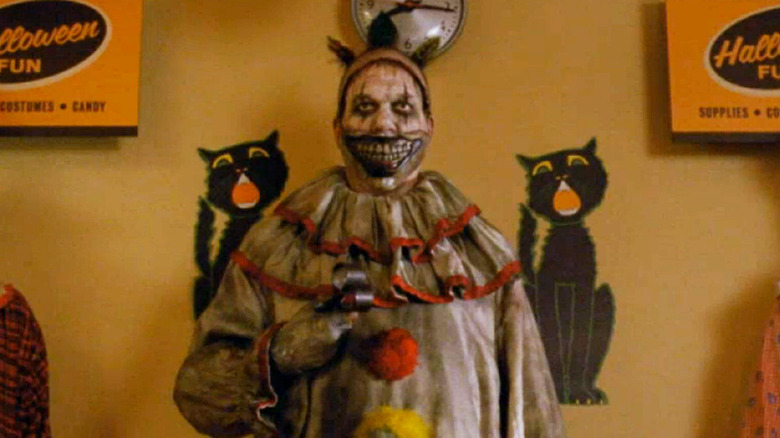 FX
"Anybody else think AHS is kinda a terrible show?" asked u/dixal in a 2018 post in the r/HORROR subreddit. "I mean I enjoyed the first seasons but after awhile some episodes got boring to me," they went on to write. The thread invited plenty of feedback, much of it from (perhaps former) fans of the show debating what went wrong with "American Horror Story" and when exactly it started to go downhill.
Some, like u/SmarkNebula, see the decline starting around Season 3. "Coven is the season that made me jump ship," they wrote. "It has some positive parts like Madam Lalaurie, but most of it seemed like it was a show for a different crowd."
Others, such as u/TheProletariat88, hung in there for "Coven" and the following season "Freak Show," but started to get frustrated soon after. "I absolutely loved the first four seasons, but I can barely enjoy it now."
Still, others see a few moments of brilliance well after Season 4. But they are blips in an otherwise downward trajectory. "I liked Murder House and the first half of Asylum and Hotel were good. I also really liked Roanoke," wrote u/NonCorporealEntity. "But the others didn't click with me at all. Coven was too hammy, Freak Show was barely horror, and Cult was an absolute mess."
American Horror Story isn't scary anymore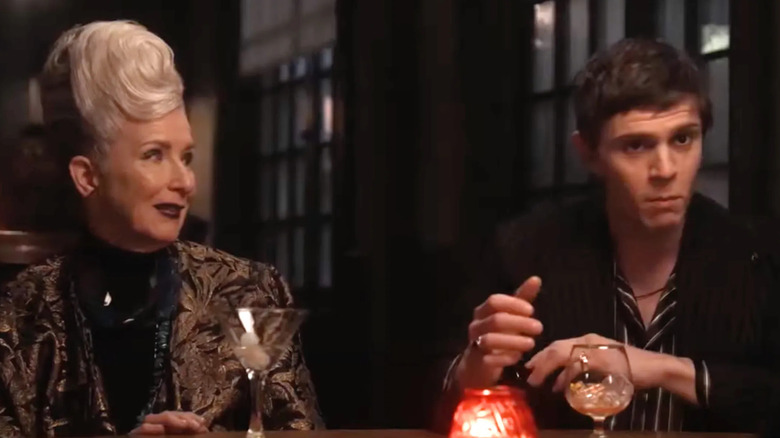 FX
However, most users seemed to be in general agreement that the show is now a shadow of its former self.
"The writing is just a mess," wrote u/calebtizon. This was a common complaint, along with claims that seasons are too long, that they tend to drag, and that they try to do too much with increasingly shaky plots. The criticism that stands out the most, however, is that "AHS" is guilty of horror's gravest sin: not being scary. According to u/AngelasTorpor, "American Horror Story is like taking a bag of points of reference and throwing them out one by one with no appreciation for what made them effective, serious and important in their original contexts. As a result it's not only not scary – it's frivolous, facile, snickering."
It's just an opinion (albeit a bit harsh), but with so many seasons and an ongoing obsession for not-so-hidden Easter eggs and recurring characters, "American Horror Story" has arguably fallen victim to the axe of self-indulgence. Viewers that just wanted to watch, well, a true horror story, may no longer be getting one.