Why Lady Gaga Was Never The Same After American Horror Story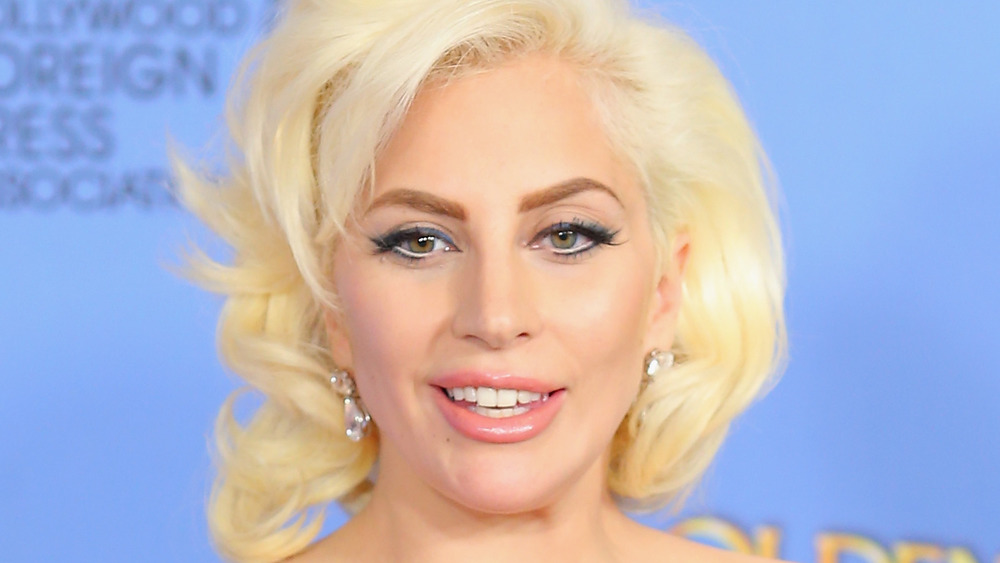 Mark Davis/Getty Images
Prior to her collection of chart-topping singles, Lady Gaga, born Stefani Germanotta, attended New York's Collaborative Arts Project 21 program to study musical theater. She ultimately dropped out to pursue her own music, and before long, was known worldwide for hits like "Pokerface" and "Bad Romance." Nevertheless, even while knee deep in one of the most revolutionary music careers in modern pop, Lady Gaga did not relent on her first love: acting.
She appeared in Danny Trejo's Machete Kills, as La Camaleón, a role that's look is reminiscent of the styles in her 2011 music video "Telephone." She also had blink and you'll miss it scenes in The Sopranos and Frank Miller's Sin City: A Dame To Kill For, the latter opposite a bloody Joseph Gordon Levitt. But these scenes were small potatoes compared to the powerhouse she played in American Horror Story: Hotel as The Countess, the vampiress who ruled over the Hotel Cortez. That role ultimately helped steer her career in an entirely new direction.
American Horror Story changed Lady Gaga's career
In an interview with Billboard, Lady Gaga revealed that she cold-called AHS creator Ryan Murphy to ask for a part. "I told him I wanted a place to put all of my anguish and rage and that I was excited to play a killer," she said. Murphy agreed, and Lady Gaga took on the first lead role of her acting career alongside AHS alumni Evan Peters, Kathy Bates and Angela Bassett.
The Countess' introduction on the show played out similar to a Gaga-esque music video, with a six-minute sequence detailing her past. When Murphy showed the footage to Lady Gaga, he said "she literally wept. She burst into tears. I was worried, but she told me later that it was because she was so happy that somebody had believed in her [via Billboard]."
Murphy was right to believe in her, as the performance earned Lady Gaga a Golden Globe. After Hotel, Lady Gaga returned for American Horror Story: Roanoke as the feral witch Scáthach.
As of this writing, Gaga hasn't returned for any of the subsequent AHS seasons, with some speculating it's due to a disagreement with the producers depicted in the documentary Gaga: Five Foot Two. Regardless, the dynamic roles she played changed her trajectory for the better, and she went on to star in the 2018 Academy Award-winning film (technically, the fourth remake), A Star Is Born, alongside Bradley Cooper.