How American Horror Story Fans Would Rewrite Freak Show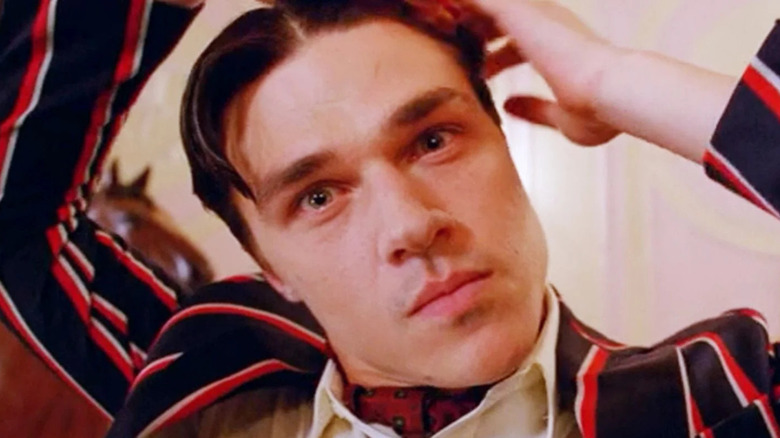 FX
If Ryan Murphy is ever short on ideas for the latest season of his FX anthology series "American Horror Story," he needs to look no further than the show's fan-run subreddit, r/AmericanHorrorStory. It's rife with fans willing to express their opinions on the show, often offering viable suggestions to whatever they criticize. Sparking a lengthy discussion, u/OedipusCapulet posed the question, "How would you rewrite a season?"
Fans chimed in with their creative takes on the show's nine seasons and what changes they would make, taking the time to answer questions about their choices and explain any gaps they could cause. Their answers ranged from making Madison (Emma Roberts) the Supreme over Mallory (Billie Lourd) in "Apocalypse," turning "Roanoke" into a double feature à la the upcoming 10th season, and removing the Nazis and aliens from "Asylum."
While most took aim at repairing "Apocalypse," the witchy crossover of "Murder House" and "Coven," u/sethtylerrr tackled Season 4, "Freak Show." So, what suggestion did they make?
Twisty the Clown vs. Dandy Mott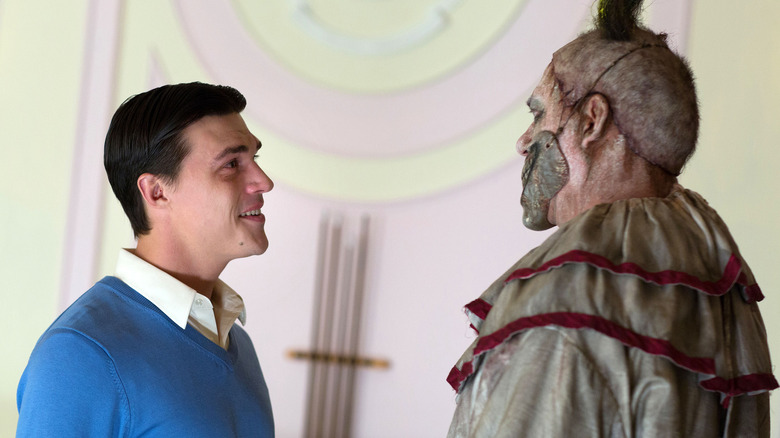 FX
Redditor u/sethtylerrr suggested turning the circus-themed "Freak Show" into a whodunnit, saying, "I [wouldn't] expose the killer until halfway through, and make the viewer think it was Dandy the entire time instead of Twisty."
By making Twisty the Clown (John Carroll Lynch), a disgraced children's entertainer, into the main antagonist, the notoriously disjointed season of subplots galore would have a strong focal point. Fans often criticize the way "Freak Show" promotions hyped up the common fear of clowns and then killed off the fleshed-out clown character after just a few episodes, so this would be a welcome change.
Additionally, this suggestion fits the spoiled, psychopathic Dandy Mott's (Finn Wittrock) desperate personality. He wants nothing more than to be respected and accepted by the gaggle of circus freaks who despise him and would be the perfect person to pin the crimes on. Meanwhile, Twisty would be getting revenge on the real-life circus freaks, all of whom he hates for ruining his beloved career.
In the "American Horror Story" canon, elaborate storylines with loose ends are favored over simplicity every single time. However, a classic whodunnit with a circus twist could've been a hit.