The Real Reason Why American Horror Story: 1984 Was Shorter Than The Other Seasons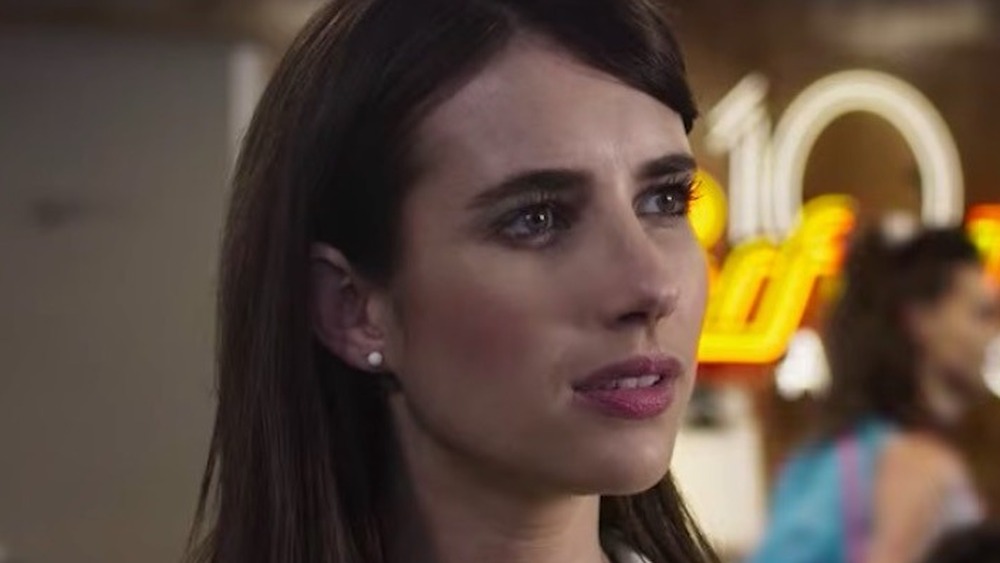 FX
American Horror Story, the anthology series created by Ryan Murphy, now has nine seasons in the bag, with a tenth on the way. It's also been confirmed that the show is renewed for three more (via Decider).
Each AHS story, which contains a title related to the season's topic, acts as its own self-contained miniseries. It all began with American Horror Story: Murder House in 2011, and some of the subsequent seasons include Asylum, Freak Show, and most recently, 1984. Many of the same cast members appear in multiple seasons, playing different characters each season, such as Evan Peters (Kyle Spencer, Jimmy Darling), Sarah Paulson (Lana Winters, Cordelia Goode), and Lily Rabe (Sister Mary Eunice McKee, Misty Day).
Another element that the seasons have in common is a similar episode count. The first season, Murder House, has 13 episodes, which is the most common episode count for the show. The first to have less than 13 episodes was the fifth season, Hotel, with 12. Even when the episode count began to vary, it never dropped below ten — until most recently with 1984, which ran for just nine episodes. Here's what we know behind the reasoning for a shorter season.
Feedback to AHS was likely the reason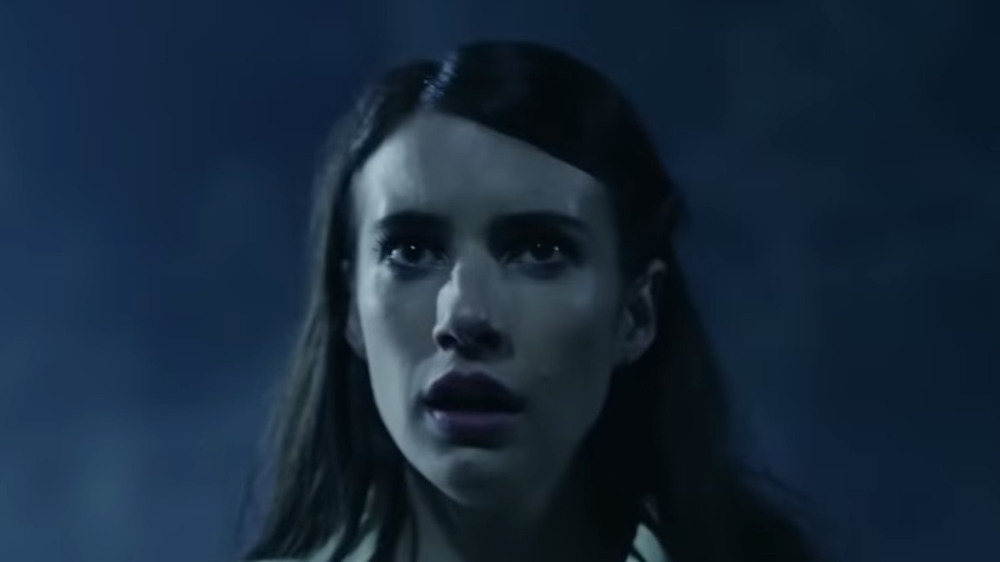 FX
If you're wondering why Ryan Murphy and company trimmed the length of the most recent season, you're not alone. Screen Rant speculates that the nine-episode arc is mostly due to criticism of past seasons about the plot running out of steam.
This opinion dates back to earlier episodes of AHS. Hypable published a midseason review of the fourth season, Freak Show, that was quite negative and criticized the season for "dragging on." Vulture specifically called out Roanoke for dragging on "way too long" in its ranking of the entire AHS anthology. With that in mind, it makes sense that Murphy eventually decided to trim the seasons even further, landing on nine episodes for 1984.
The next AHS entry, Double Feature, will contain two parts — essentially a pair of "mini seasons" in one (via E! Online). Two stories within one season lines up well with the theory that Murphy is responding to criticism of bloated stories. With these smaller story arcs, Murphy may have found the perfect episode count to avoid losing potential viewers. We'll just have to watch and see if this new format works.