The Best Jessica Lange AHS Season, According To Reddit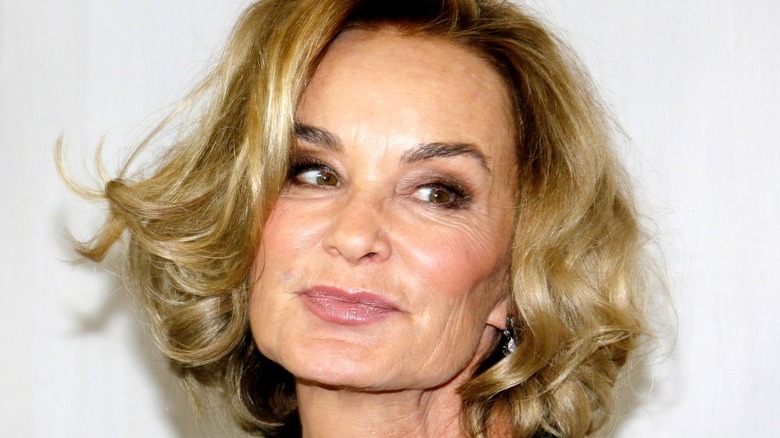 Shutterstock
Ryan Murphy's "American Horror Story" is filled with some truly terrifying delights, and the anthology format of the series really helps keep things fresh. Obviously, this isn't news, but it helps eliminate the typical roadblocks that other long-running shows often run into. One story didn't work as well as the previous season? Oh well, time to bring in new actors for a fresh chilling tale and start again! Want to create new characters but keep the same actors? Can do! While many of the cast feature throughout the show in different roles and occasionally reprise specific characters, there's one "AHS" star who quickly became a fan favorite among audiences: Jessica Lange.
She's been a frequent member of the "American Horror Story" family since the first season, "Murder House," and brought in a few other complex, devious characters afterwards. Lange even reprised her role as Constance Langdon from "Murder House" in Season 8, "Apocalypse," in which the character's death is undone thanks to some witchy time-travel shenanigans. 
To put it bluntly, Jessica Lange's performances are arguably some of the best things about the ongoing FX series, and it's a genuine shame that she didn't return as part of the main cast after Season 4, "Freak Show." That said, there's plenty of goodness to look back on — and there's a particular season of "American Horror Story" starring Jessica Lange that Reddit has crowned the best of the lot.
Welcome to Briarcliff, AHS fans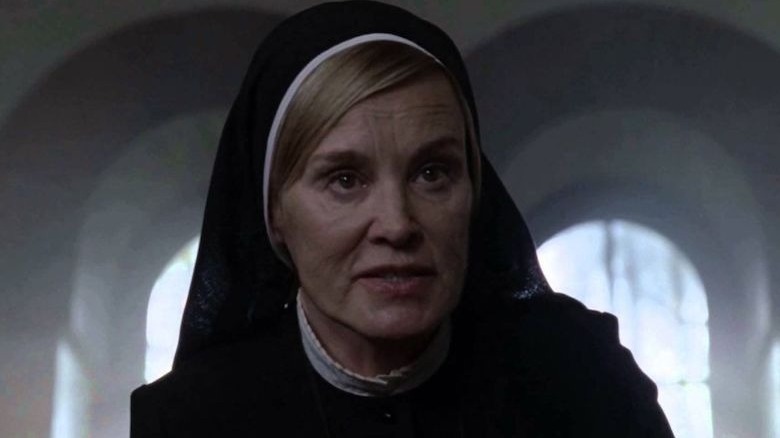 FX
Redditors cast their votes in a poll asking them to pick only one Jessica Lange-starring "American Horror Story" season to rewatch, and the results were crystal clear. Season 2, "Asylum," was the frontrunner, nabbing 128 votes out of 335. 
That result shouldn't be too surprising, because while "American Horror Story: Asylum" is a very, very wild season involving aliens, demons, and serial killers, it still manages to keep things revolved around the Briarcliff Manor mental institution. Also, did we mention that the doctor working at the facility is secretly a Nazi war criminal named Hans Grüper? Honestly, if you haven't seen "Asylum," you're missing out.
And we haven't even discussed Jessica Lange's performance yet. She's truly incredible as Sister Jude Martin, who begins the series' sophomore season as a cold and brutal manager of Briarcliff. However, the more the story expands, the more viewers learn about Sister Jude. Her steely exterior is peeled back as the season's narrative explores the nun's insecurities, her desires, and her guilty past. It's really no surprise that Lange won a number of awards for the role — including a Golden Globe and an Emmy, per IMDb — especially as Jude's sanity is pushed to the brink in the later episodes.
If your heart didn't break a little when Jude was imprisoned in the facility by the demonic Sister Mary Eunice McKee (Lily Rabe) and Dr. Arden, aka Hans Grüper (James Cromwell), then nothing will. Now, excuse us while we rewatch "Asylum" again.