The Stars Of Legally Blonde Have Changed A Lot Since 2001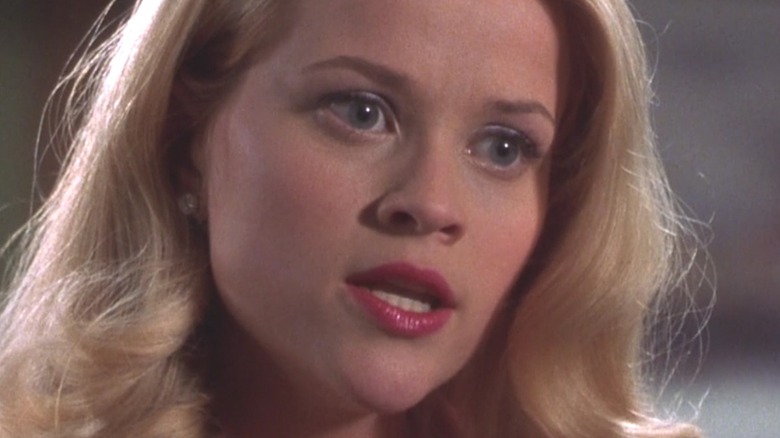 MGM
Ah, the 2000's. The decade ruled by Paris and Nicole, the Olsen twins, Brangelina, and low-rise jeans. But how could we forget the cultural moment that was Elle Woods? "Legally Blonde" debuted in 2001 and quickly gained a cult following, going on to inspire a Broadway musical as well as two sequels, one of which is currently in development to be released in 2022. The film follows Elle (Reese Witherspoon), a Delta Nu sorority girl who gets dumped and decides to attend Harvard Law School in order to prove that she is "serious" enough to win back her ex-boyfriend. Along the way, however, she discovers her own independence and self-worth as well as a new lifelong passion.
Witherspoon, also a producer on "Legally Blonde 3," promises that the new movie will be both "global" and "full of fashion," while featuring "awesome feminist ideas." While we anxiously wait to see how Elle Woods has evolved into a 40-year-old woman, read on to discover the ways in which the stars of the original milestone film have changed in the last two decades.
Luke Wilson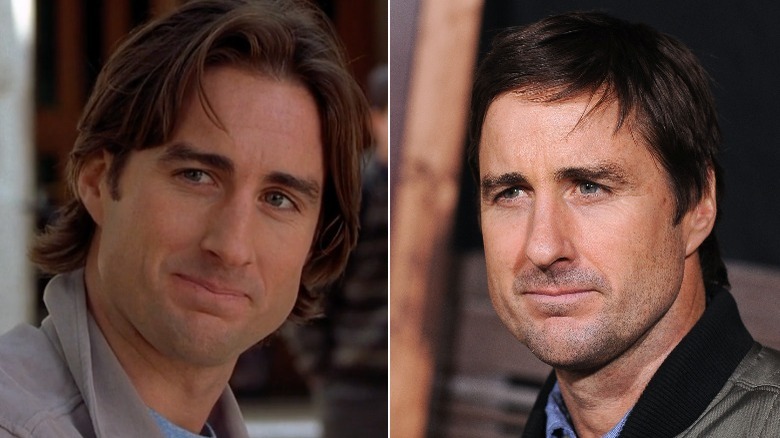 MGM/DFree/Shutterstock
Luke Wilson comes from a family of actors that includes his brothers Andrew and Owen. Following the success of "Legally Blonde," Luke Wilson made a name for himself by appearing in tons of box office hits, including "Old School," "Blades of Glory," and "Anchorman: The Legend of Ron Burgundy," just to name a few. He also starred in classics like "The Family Stone" and "The Royal Tenenbaums," while also spending a few years appearing in episodes of "That '70s Show" as Michael Kelso's brother. Wilson has become a fixture of the comedy world with his wide range of projects and family name notoriety. While his brother, Owen Wilson, gravitated toward mainstream films, Luke spent much of his time on indie fare like "Henry Poole is Here," "The Wendell Baker Story," and "The Third Wheel," among others.
Wilson is a part of what the media calls the "Frat Pack," comprised of other comedy powerhouses like Will Ferrell, Jack Black, Vince Vaughn, Owen Wilson, Steve Carell, and Ben Stiller; in other words, a legendary group. The name was coined by USA Today in 2004, based off their frat-boy-centric movie, "Old School," as well as the countless other comedy hits they have worked on as a group. Over the years, Wilson has been linked romantically to many actresses in the spotlight as well, including Drew Barrymore, Gwyneth Paltrow, and Joy Bryant, to name a few.
Selma Blair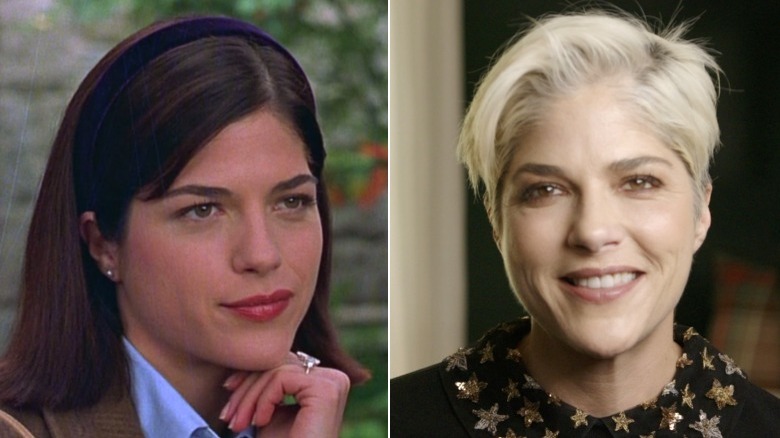 MGM/Media Access Awards Presented By Easterseals/Getty
You might recognize this iconic actress from her role in "Legally Blonde" as the snooty, argyle-clad antagonist Vivian Kensington. Or maybe you remember her steamy kiss with Sarah Michelle Gellar in "Cruel Intentions" that earned them both an MTV Movie Award for Best Kiss in 2000. Nonetheless, Selma Blair has had many memorable roles throughout the years. Following the success of "Legally Blonde," the versatile Blair went on to star in movies like "The Sweetest Thing," "The Fog," "In Good Company," the "Hellboy" movie franchise, and many others. 
Blair was also included in the list of People magazine's World's Most Beautiful People in 2019. She seemed to make a name for herself in the fashion world as well, starring in campaigns for Chanel, Miu Miu, and Gap, while having worked alongside designers like Marc Jacobs, Isaac Mizrahi, and Stella McCartney.
In 2018, Blair revealed that she had been diagnosed with multiple sclerosis, a condition in which the immune system attacks the brain and spinal cord, causing issues with vision, balance, muscle control, and other basic functions. Blair was blunt when describing her symptoms, saying "I am disabled. I fall sometimes. I drop things. My memory is foggy. And my left side is asking for directions from a broken GPS." In 2019, Blair made her first red carpet debut since her diagnosis at the Vanity Fair Oscars party and made headlines as a forward-thinking trendsetter when she brought her cane with her. She also recently released a documentary, called "Introducing, Selma Blair," that gave viewers a closer look at life with her illness and advocates for others suffering from the same.
Jennifer Coolidge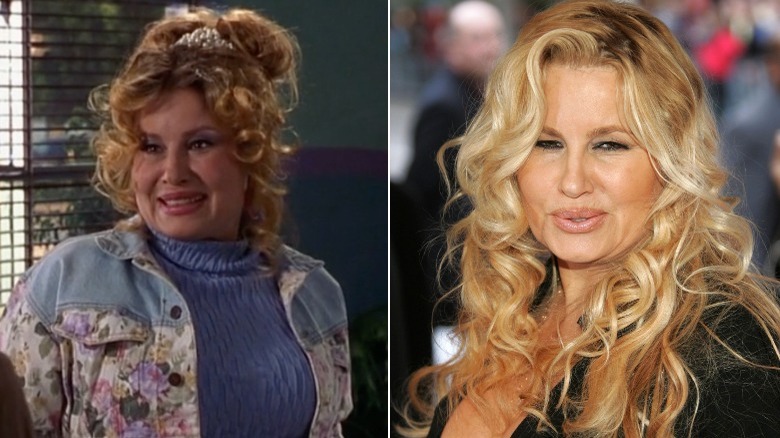 MGM/Everett Collection/Shutterstock
During her time as the clueless but loveable nail tech in "Legally Blonde," Jennifer Coolidge bend-and-snapped her way into our hearts, quickly becoming a Hollywood icon. Fresh off the overwhelming success of her role as Paulette Bonafonté, Coolidge appeared in the "American Pie" franchise as the legendary Stifler's mom. She also went on to act in many well-known films, including "Zoolander," "Click," and "For Your Consideration," as well as satires like "Epic Movie" and "Date Movie." 2003 and 2004 were seemingly landmark years for the actress, as she appeared as some hilariously eccentric side characters in "Friends," "Sex and the City," and last but certainly not least, her unforgettable role in "A Cinderella Story," alongside Hillary Duff.
Coolidge continues to participate in notable projects such as "Like a Boss," "Promising Young Woman," and HBO Max's "The White Lotus," so it's safe to say she isn't slowing down anytime soon. Coolidge has grown to be revered for her goofy and experimental style of acting, as well as her ability to leave a lasting impression on viewers even in the smallest of roles. As for her personal life, Coolidge famously dated "Saturday Night Live" alum and fellow "Night at the Roxbury" icon, Chris Kattan. She has also become known as a "gay icon," due to her outspoken advocacy for the LGBTQ+ community. Similar to her character in "Legally Blonde," Coolidge loves animals and even rescued her own dog from mistreatment at a factory.
Matthew Davis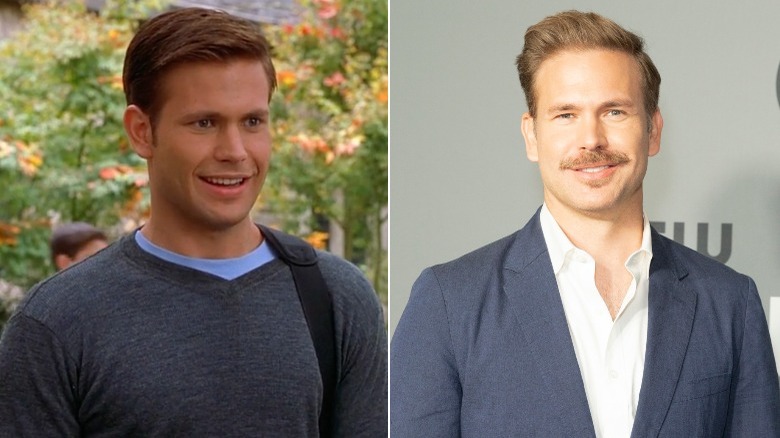 MGM/Lev Radin/Shutterstock
Following his role as the narcissistic rich boy Warner Huntington III, Matthew Davis went on to appear in films like "What about Brian," "Blue Crush," and "BloodRayne." Davis seems to have gravitated since toward projects aimed at the small screen. He eventually landed a recurring role in "CSI: Crime Scene Investigation," as well as becoming a series regular on CW's "The Vampire Diaries." He later reprised his role as Alaric Saltzman in "TVD" spin-off series "The Originals" and most recently, "Legacies." Davis has been praised for his ability to perfectly portray characters that audiences love to hate.
In 2008, Davis was briefly married to Leelee Sobieski, an actress-turned-artist. However, in 2018 Davis married his second wife, and mother of his child, Kiley Casciano ("Ozark"). While Davis has not maintained the same level of mainstream success as his former co-stars Reese Witherspoon or Selma Blair, he seems to be involved in many ongoing projects, a majority of which are in the drama genre.
Linda Cardellini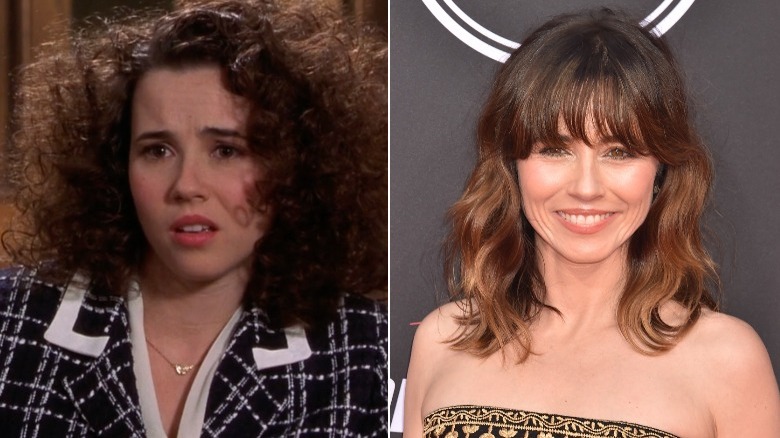 MGM/Featureflash Photo Agency/Shutterstock
You might know Linda Cardellini from her role as the perm-obsessed daughter who faced off against Elle Woods when she took the stand in "Legally Blonde," or maybe you know her from her short-lived starring role in "Freaks and Geeks" prior to this. But one of her most notable roles will always be Velma from the live-action "Scooby-Doo" films. Cardellini is a seasoned Hollywood pro, with acting credits ranging from classics like "Brokeback Mountain," to "Kill the Irishman," to "A Simple Favor." Cardellini made her Marvel Cinematic Universe debut in "Avengers: Age of Ultron," as the wife of Clint Barton (aka Hawkeye). She reprised her role in "Avengers: Endgame" and, most recently, the Disney+ series, "Hawkeye," which hinted that her character would have a much larger story in the MCU going forward.
She has also gained massive success on the small screen, with a recurring role as Jessica Day's (Zooey Deschanel) sister in the popular series "New Girl," as well as parts on "Mad Men" and "Bloodline." More recently, she starred in the Netflix series "Dead to Me" with Christina Applegate, where she was also credited as a producer. She famously dated Jason Segel for most of the 2000s, before meeting her now-fiancé and father of her child, Steven Rodriguez, in 2009. The pair have been engaged since 2013 but have yet to tie the knot.
Holland Taylor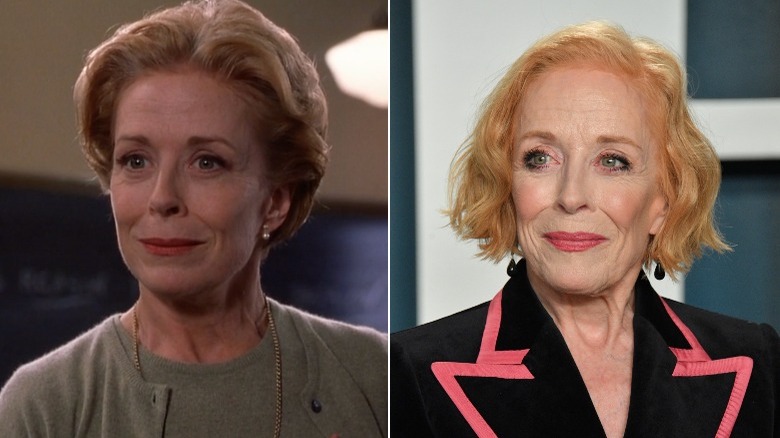 MGM/George Pimentel/Getty
Prior to appearing as a law professor in "Legally Blonde," Holland Taylor has been a fixture in the acting world since the '80s. The Emmy-winning actress has not only performed on the big screen, but has found success as well on Broadway, earning herself a Tony Award nomination in 2013 for her one-woman performance in the play "Ann," which she also wrote. In the years following "Legally Blonde," Taylor appeared in "Baby Mama," "The Wedding Date," "To All the Boys: P.S. I Still Love You," "Happy Accidents," and the "Spy Kids" franchise. As for television credits, Taylor most notably starred in "Two and a Half Men" for over a decade, as well as "Monk," "The Morning Show," and countless others.
In 2015, Taylor made headlines when she revealed in an interview with WNYC Studios that most of her relationships over the years had been with women. She admitted that she wasn't a fan of the culture of coming out, stating, "I haven't come out because I am out. I live out." Since 2015, Taylor has been romantically linked to "American Horror Story" star Sarah Paulson. Regarding their 32-year age difference, Taylor praised Paulson for being so "brave" and honest about her life, while inspiring Taylor to do the same.
Victor Garber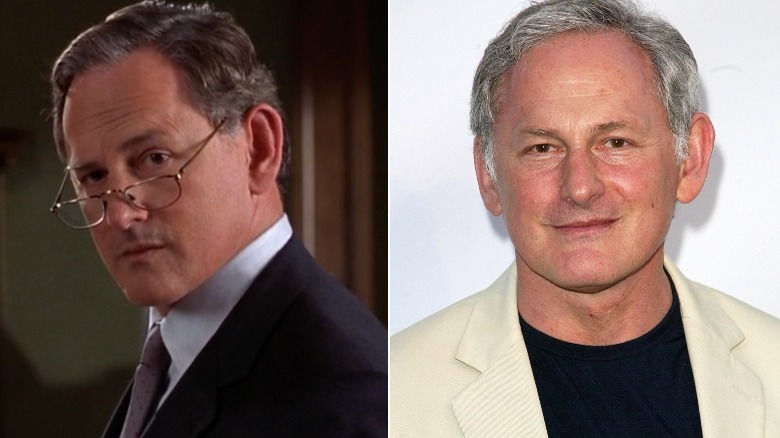 MGM/S. Bukley/Shutterstock
Prior to his time on "Legally Blonde," Victor Garber proved himself as a triple threat, gaining recognition from theater productions of "Godspell," "Sweeney Todd," "Damn Yankees," and "Hello, Dolly!," and even having the honor of opening the Tony Awards in 1994. However, many viewers believe he is best known for his role in the drama series "Alias," which earned him three Emmy nominations. In the years following "Legally Blonde," Garber appeared in films like "You Again," "Milk," "Tuck Everlasting," and "Argo," among over 100 acting credits. As for the small screen, Garber has turned up in notable projects like "Modern Family," "Schitt's Creek," "Suits," "30 Rock," and others.
In a 2013 interview with Greg in Hollywood, Garber came out as a gay man, stating "I don't really talk about it but everybody knows." He has been with his partner, Rainer Andreesen, since 2000, tying the knot in Canada in 2015. Garber shares a very close friendship with "Alias" co-star Jennifer Garner, and even officiated her wedding to Ben Affleck as one of the only other guests in attendance. Garner and Garber consider each other family, the latter sharing that he sometimes feels like a grandfather to Garner's "brilliant" children.
Alanna Ubach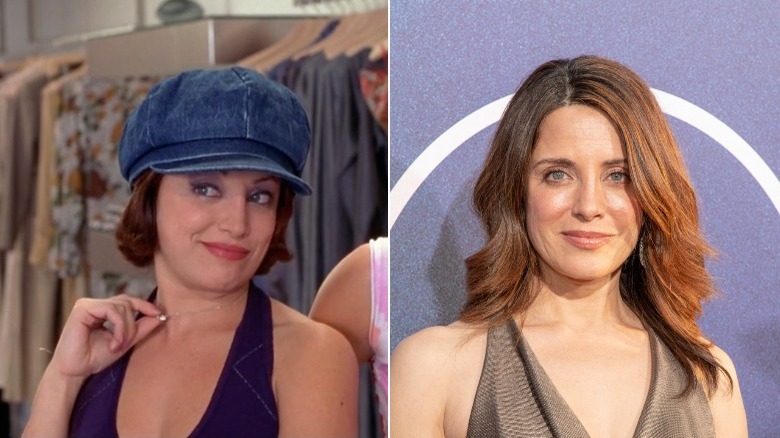 MGM/Eugene Powers/Shutterstock
Following her time playing the peppy best friend and sorority sister of Elle Woods, Alanna Ubach has racked up an impressive number of acting credits across a variety of genres. Some of her most memorable roles were in comedies like "Meet the Fockers," "Bad Teacher," and "Waiting..." alongside comedy stars like Ryan Reynolds, Anna Faris, and Justin Long. She has also lent her voice to many animated shows and movies, including the Disney+ favorite, "Coco." Her long list of television credits includes stints on "The West Wing," "American Horror Story," "Friday Night Lights," and "The Flight Attendant." But her most recent small screen focus is her recurring role as the alcoholic mother of Cassie Howard in HBO Max's record-breaking series, "Euphoria."
Ubach seems to have a hand in many different facets of the entertainment industry, including working in video game voice narration, live theater, and even producing. In 2017, Ubach married Thom Russo, a 16-time Grammy-winning music producer, and the eventual father of her son. Russo's website states that he has worked alongside legends like Michael Jackson, Jay-Z, and Macy Gray. 
Jessica Cauffiel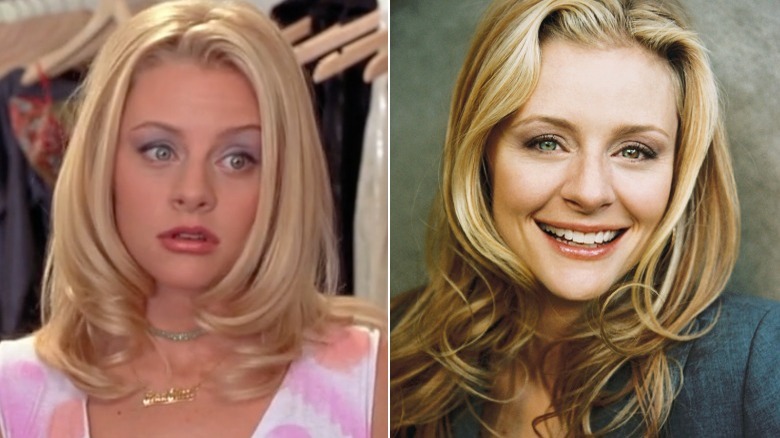 MGM/Bjoern Kommerel
You might recognize Jessica Cauffiel from her portrayal of the ditsy blonde Delta Nu sister, Margot. But one of her most memorable roles to date happened only a few years later, as a cast member of the Wayans family's film, "White Chicks." It takes a very particular type of actress to pull off the horror genre well, and Cauffiel has proven herself capable with projects like "Urban Legends: Final Cut," and "Valentine." In fact, Cauffiel later earned the moniker of what the media calls a "scream queen," the term given to women associated with horror or slasher movies. She shares this title with other big names like Drew Barrymore, Jamie Lee Curtis, Jennifer Love Hewitt, Neve Campbell, and fellow "Legally Blonde" alum, Ali Larter.
While she has made a name for herself on screen, Cauffiel is first and foremost a live performer, having received a degree in musical theater and vocal jazz from the University of Michigan School of Music. Her impressive stack of Off-Broadway theater credits include classics like "Avenue Q," "Cabaret," "Music Man," and "A Midsummer Night's Dream," just to name a few. She is a classically trained vocalist and plays several instruments, including piano, guitar, and percussion. As one of the few cast members confirmed for the "Legally Blonde" sequel, we can't wait to see how her character has evolved over the years.
Ali Larter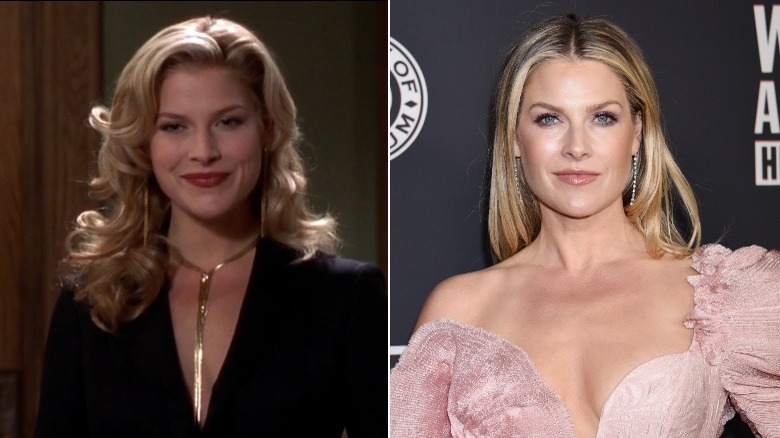 MGM/Ga Fullner/Shutterstock
Ali Larter stole the show in "Legally Blonde" as the fat-burning Pilates instructor and widow, Brooke Taylor Windham. Following the success of that and projects like "Varsity Blues," Larter soon became known for her recurring role as Niki Sanders in the NBC series "Heroes." Some of her other prominent projects include "A Lot Like Love," "Marigold," and "Obsessed," where she performed opposite Beyoncé and Idris Elba. She has also since spent a lot of her screen time in the horror genre, with films like "House on Haunted Hill" and several of the "Final Destination" films, which are responsible for earning her the title of a scream queen. Larter seemed to gain even more recognition for her involvement in a majority of the "Resident Evil" films.
Larter began her road to fame with a career in modeling, eventually gracing the covers of Cosmopolitan, Glamour, Maxim, Esquire, and Allure, among many others, and she continued appearing in modeling campaigns despite the rise of her acting career. In 2009, Larter married fellow actor and comedian Hayes MacArthur, and the two have since welcomed two children.
Bruce Thomas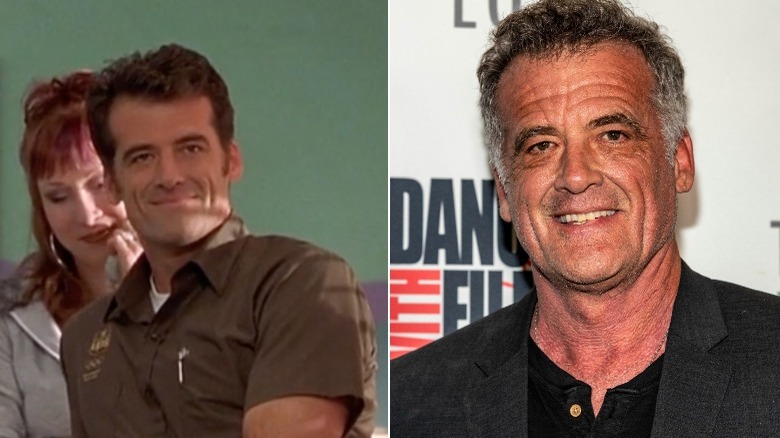 MGM/Eugene Powers/Shutterstock
While our favorite sexy UPS guy might not have had many lines, Bruce Thomas made the character an instant sensation. After all, he was the reason for the bend-and-snap in the first place. Thomas's unique list of acting credits following "Legally Blonde" includes guest appearances on series like "Desperate Housewives," "Weeds," "Beverly Hills 90210," and "Kyle XY." His film credits include appearances in lesser-known films like "Just Desserts," "A Boyfriend For Christmas," and "Closing Escrow." One of his most recognizable projects, however, was the 2011 film "Hall Pass" alongside Owen Wilson, Jason Sudeikis, Jenna Fischer, and Christina Applegate.
Thomas also seemingly has a knack for voice-over acting, as a majority of his credits fall under that category. His voice acting work ranges from comic-inspired animated films like "Green Lantern," "Justice League," and "Batman," to video game voiceovers in "Halo," "Call of Duty: Black Ops Cold War," and "Fallout." Many gamers have come to recognize his voice and specifically remember him best for his time voicing Batman.
Reese Witherspoon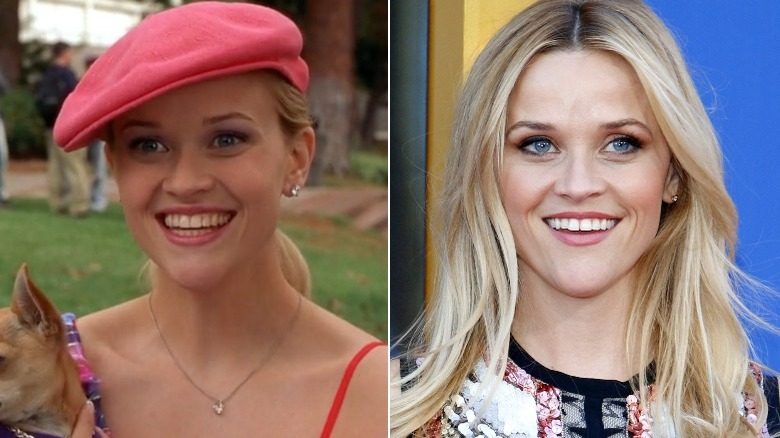 MGM/Tinseltown/Shutterstock
Although she began her acting career at 16, Reese Witherspoon credits "Legally Blonde" for truly cementing her as a mainstream success, opening the door for countless opportunities throughout the 2000s. Since the film, Witherspoon has starred in many projects ranging from romantic comedies like "Sweet Home Alabama," to dramas like "Water for Elephants," to musical biopics like "Walk the Line," earning her critical acclaim across all genres. She has since begun dabbling in the small screen as well with her roles in the Emmy-winning "Big Little Lies," "Little Fires Everywhere," and "The Morning Show," all of which were produced under her production company, Hello Sunshine. Hello Sunshine is described as a "media company that puts women at the center of every story." 
In 2017, Witherspoon also founded Reese's Book Club, wherein she exclusively chooses books that tell female-centric stories. In 2021, it was reported by the Wall Street Journal that Hello Sunshine was acquired by a media company for $900 million, with Witherspoon saying that the sale showed the world that "women's stories matter." 
Aside from her acting endeavors, Witherspoon has since welcomed three children into her family; two of which were with her first husband Ryan Phillipe ("Cruel Intentions"), and one with current husband Jim Toth, calling her kids her "most important priority." Witherspoon has also been named one of Time magazine's 100 most influential people in the world twice (2006 and 2015) and made the Forbes list of the world's 100 most powerful women in 2019.