Why Chutney From Legally Blonde Looks So Familiar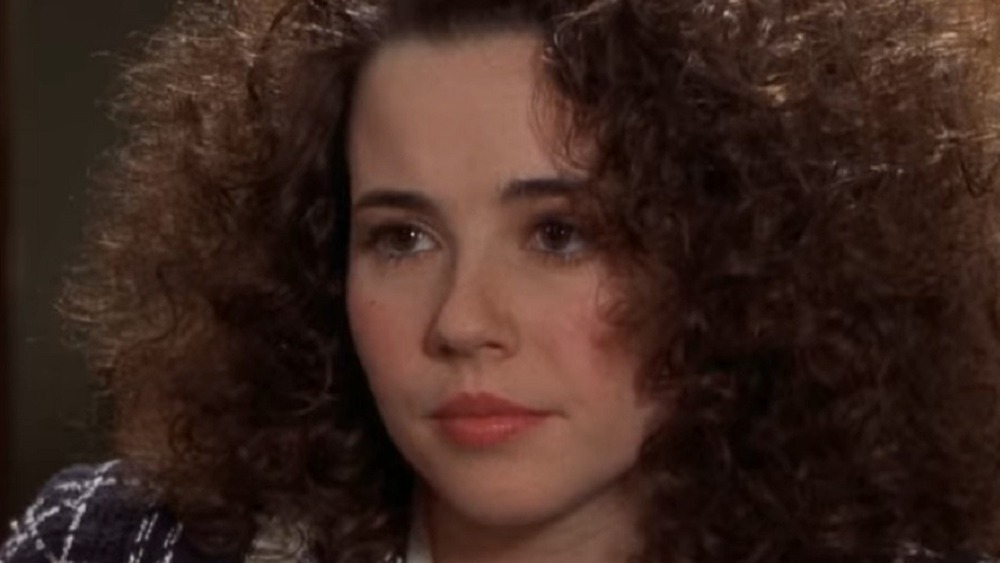 MGM
One of the great gifts of streaming platforms is that they make it easy for people to revisit classic films. Case in point: the 2001 fish-out-of-water comedy Legally Blonde is currently on the list of the top 10 most viewed movies on Netflix. Maybe everyone is getting hyped up for the upcoming threequel?
While Legally Blonde belongs to its star Reese Witherspoon, whose performance as vapid sorority girl turned law student Elle Woods won her praise and accolades, there are many memorable supporting players in the film. In fact, one of the movie's greatest strengths is the large cast of distinct characters that Elle interacts with while attending Harvard Law School.
One of the best is the cool and condescending Chutney Windham, daughter of the wealthy murder victim in a case that Elle is working on. Elle squares off with Chutney when she cross-examines her and is able to elicit a shocking courtroom confession. The scene is tense and funny, thanks in no small part to the performance of American actor Linda Cardellini, who plays Chutney with snide aplomb.
If you're one of the many who has watched Legally Blonde recently and are wondering where else you've seen Cardellini, don't worry, we've got you covered. Here are some of the most memorable roles from the actor's enviable decades-long career.
Some of Cardellini's most memorable roles came early in her career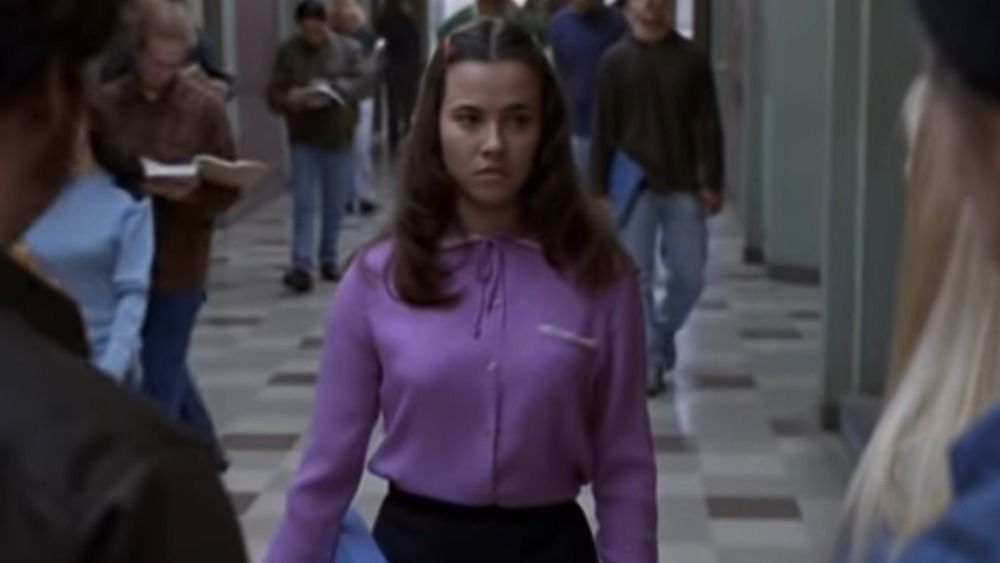 NBC
Early in her career, Cardellini was a frequent TV guest star who popped up on shows like 3rd Rock from the Sun, Kenan & Kel, and Boy Meets World. However, the TV role from this period she's arguably best remembered for is the 1999 teen comedy Freaks and Geeks.
The Paul Feig created series co-starred a number of actors who went on to great popularity, including Seth Rogen, Busy Philipps, James Franco, Jason Segel, and Bones' John Francis Daley. Cardellini played Lindsay Weir, a former over-achiever who has a crisis of faith that leads to her trading in the Mathletes for the burnouts.
After Freaks and Geeks ended after just one season (it has gone on to become a cult classic), Cardellini branched out to a diverse variety of film and TV projects. She played super-sleuth Velma Dinkley in the 2002 live-action Scooby-Doo movie and it's 2004 sequel. That was followed by a supporting role in Ang Lee's sweeping romance Brokeback Mountain.
Despite her forays into film, Cardellini didn't stray far from TV during this time. One of the most significant roles of her career was as the determined nurse and single mom Sam Taggart on ER, a part she played for five seasons.
Cardellini is both a Mad Men alum and a member of the MCU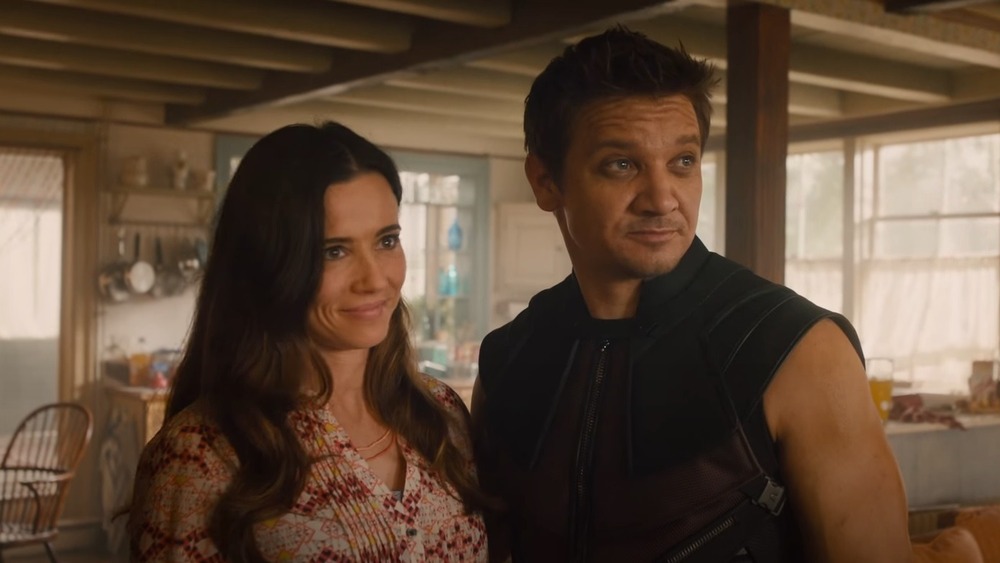 Walt Disney Studios Motion Pictures
In the early to mid-2010s, Cardellini played many small (but important) parts in major projects and major parts in small (but important) works. She received an Independent Spirit Award nomination for her role as a veteran having difficulty readjusting to civilian life in the intimate drama Return. She also co-starred with Kristen Wiig in Welcome to Me and played Sara, a woman trying to figure out how to juggle co-parenting with her current husband (Will Ferrell) and her ex (Mark Wahlberg), in both Daddy's Home and Daddy's Home 2.
One of her most notable performances from this period was on AMC's smash hit Mad Men. On the show's sixth and seventh seasons, she played Sylvia Rosen, one of Don and Megan Draper's (Jon Hamm Jessica Paré)'s neighbors with whom Don eventually begins having an affair. The supporting turn earned Cardellini praise from viewers and her first Emmy nomination.
She had a more significant role on Netflix's dark family drama Bloodline. Set in the Florida Keys, Cardellini co-starred as Meg, the youngest sibling in a prominent local family that comes undone thanks to deception and murder.
During this time she was also in a little movie called Avengers: Age of Ultron. In one of the film's most memorable scenes, Cardellini was introduced into the Marvel Cinematic Universe (MCU) as Laura Barton, the earthy wife of Hawkeye (Jeremy Renner).
Cardellini is still impressing over 20 years into her career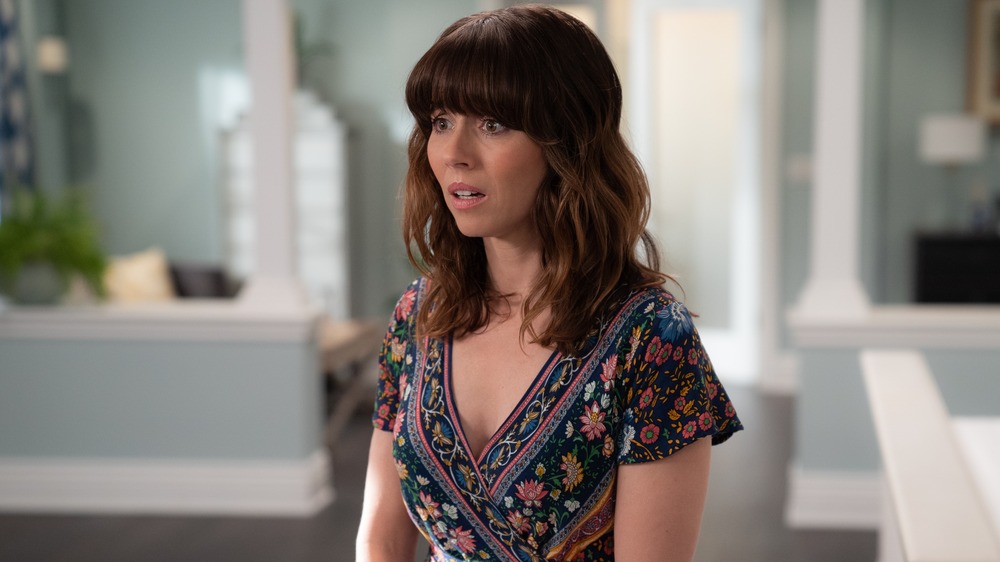 Saeed Adyani/Netflix
The late 2010s were a boom time for Cardellini. In 2019 she reprised the role of Laura Barton in the massively successful Avengers: Endgame. But that barely scratches the surface of her career during this period.
Cardellini reunited with director Paul Feig in 2018 for a short, but memorable, turn as Diana Hyland, an artist who has lots of secrets to dispense, in the comedic thriller A Simple Favor. She also had a supporting role in the Oscar-winning historical drama Green Book. And although she's often known for stealing scenes from the sidelines, the horror film The Curse of La Llorona provided her with a meaty leading part.
As has been the case for much of her career, it's TV (or, in this case, streaming) that gave Cardellini one of her best roles yet. On the Netflix series Dead to Me, Cardellini plays Judy Hale, a free spirit with a major dark side. The series follows her unconventional budding friendship with Jen Harding (Christina Applegate), a woman she meets in a grief support group with whom she gets involved in a number of misdemeanors and murders.
Cardellini has received both Emmy and SAG nominations for her role on the show. During an interview with Glamour, she spoke about handling the tricky part, saying, "When I first got the role, I was like, 'I don't want her to be crazy...' Yes, Judy's logic is skewed sometimes and she makes choices that aren't the smartest...but it's always unintentional. That's what mistakes are. That's the part that eats away at you."
Those are just a handful of notable parts from Linda Cardellini's impressive resume. For fans of Legally Blonde, though, her performance as Chutney will always have a special place in their hearts.