These Scathing Reactions Prove Not Everybody Loves Winning Time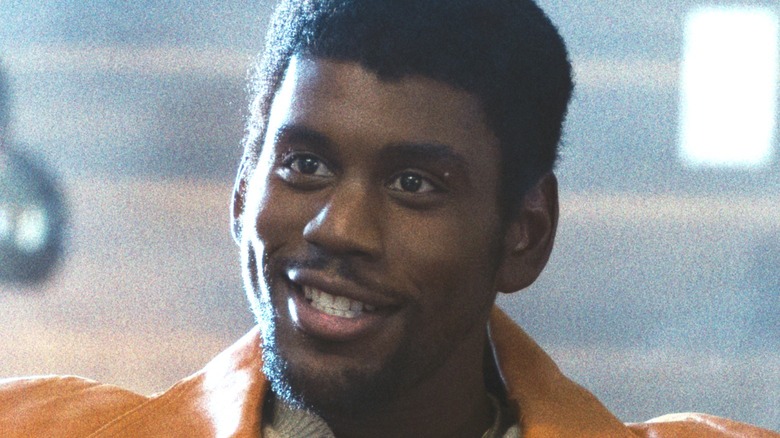 Warrick Page/HBO
HBO's "Winning Time: The Rise of the Lakers Dynasty" tells the true story of owner Jerry Buss and NBA legends Magic Johnson and Kareem Abdul-Jabbar during the rise to prominence of the Los Angeles Lakers in the 1980s. Created by Max Borenstein and Jim Hecht and executively produced by "Don't Look Up" director Adam McKay, the show is based on sportswriter Jeff Pearlman's book, "Showtime: Magic, Kareem, Riley, and the Los Angeles Lakers Dynasty of the 1980s."
"Winning Time" stars SAG Award-winning actor John C. Reilly as former Lakers owner Jerry Buss, Quincy Isaiah as Magic Johnson, Solomon Hughes as Kareem Abdul-Jabbar, Jason Clarke as Jerry West, and Gaby Hoffmann as Claire Rothman, among others. Its first two episodes were directed by McKay and "The Wolf of Wall Street" star Jonah Hill, respectively. Overall, the show has been well received, holding a high rating from both viewers and critics on Rotten Tomatoes. It has even been renewed for a 2nd season ahead of the Season 1 finale slated for early May (via The Hollywood Reporter).
However, not everyone is a fan. For one, "Winning Time" has courted controversy (and even a potential lawsuit) with its depiction of certain real-life individuals, leading to side-taking among the public. On another note, some viewers simply feel the show's creative direction simply isn't for them. While "Winning Time" is a swoosh for some, it's a brick for others as these scathing reactions prove.
Fans of Jerry West and Kareem Abdul-Jabbar are fuming at the way they're depicted in Winning Time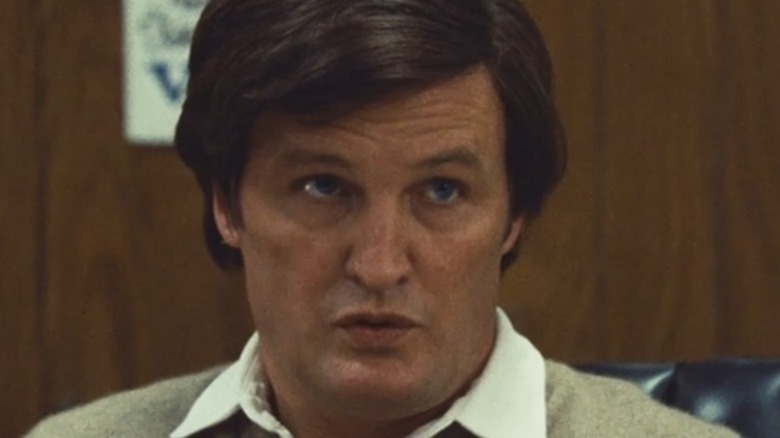 HBO
Lakers legend Jerry West has been vocally outraged about the way he's depicted in "Winning Time," demanding an apology and public retraction from HBO and going so far as to lay the groundwork for a lawsuit against the network, and plenty of viewers agree that he got done dirty. The show depicts West, portrayed by Jason Clarke, as an oft-frustrated and antagonistic man liable to profane outbursts of anger. On Twitter, many shared West's frustrations. @EsqPickles tweeted, "'Winning Time' is truly dumb and terrible, and its depiction of Jerry West is among its worst attributes." In another tweet, @KyleKoster suggested West flip the tables, writing, "Jerry West should finance his own drama series about the making of 'Winning Time' and make everyone involved ridiculously awful caricatures of themselves."
West isn't the only one outraged, as Kareem Abdul-Jabbar took to Substack with complaints about the show, claiming the characters are shallow and the writing isn't up to par. Abdul-Jabbar wrote, "The characters are crude stick-figure representations that resemble real people the way Lego Hans [sic] Solo resembles Harrison Ford." It seems plenty of viewers share the NBA superstar's criticism. @BillSimnnons tweeted, "Not only is Winning Time poorly written and generally terrible, it defames Jerry West, [Kareem Abdul-Jabbar] and [Magic Johnson]." Meanwhile, @LAteamfan33 said they liked the show but understood the outrage, writing, "I think 'Winning Time' is entertaining but what they did to the legends personalities upset me. Jerry west, Magic and Kareem have the right to be upset."
Some viewers who are cringing at Winning Time's overall direction blame Adam McKay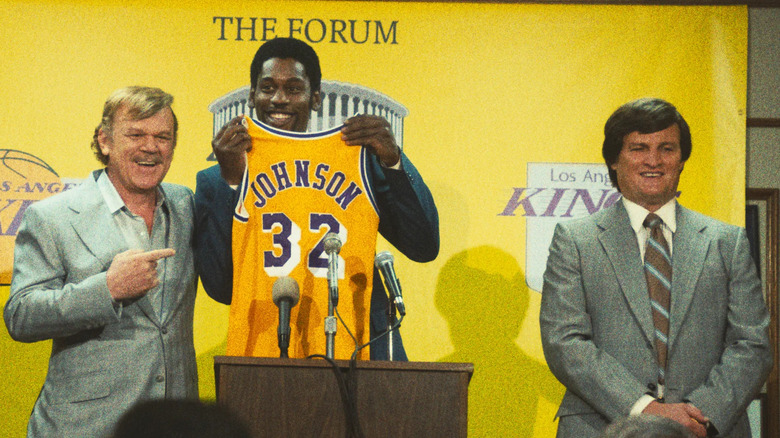 HBO
While the outrage generated by "Winning Time" over its depiction of NBA legends is largely a question of truth versus fiction, plenty of viewers have other criticisms of the show; they think the series simply isn't up to snuff from a creative perspective. From editing and pacing to acting and writing, a swath of those who've tuned into the HBO series aren't on board with the Lakers drama.
Some blame what they perceive as a lack of quality on executive producer Adam McKay, who pivoted in recent years from light-hearted fan-favorite comedies such as "Step Brothers" to making politically-charged, darker comedies including "VICE" and "Don't Look Up." (His next film will tackle the insurrection at the U.S. Capitol in January 2021.) McKay only directed the first episode of "Winning Time," but some see his fingerprints all over the show. @SmithWilsonian tweeted, "Tried watching WINNING TIME, had to turn it off after twenty minutes. Breathtakingly awful. It's one thing for McKay's recent output to be so terrible, but for it to also be so influential is too much to take." Elsewhere, @ar_kast took issue with the visual style, writing, "I wanted to like 'Winning Time' but the editing style is so obnoxious and the film grain format changes look terrible. Adam McKay must be stopped". 
It seems some people wanted to like "Winning Time" but are still bothered by McKay's involvement, as @mrtomwhitcomb related when they wrote, "'Winning Time' is a good enough show but Adam McKay is rotten filmmaker with terrible instincts".