Who Plays Magic Johnson On Winning Time?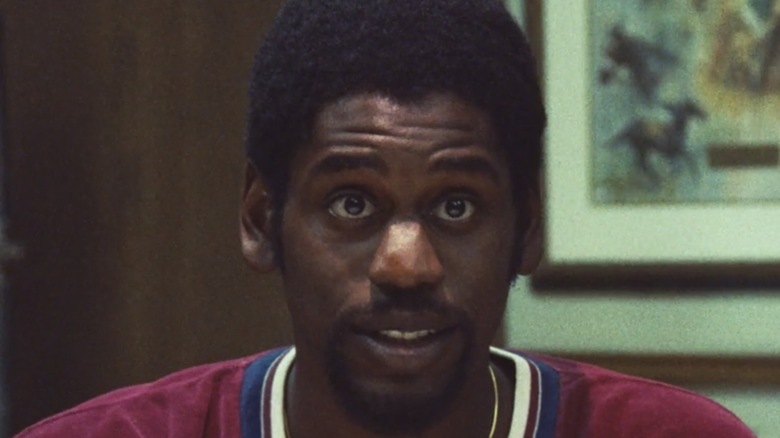 HBO Max
Every now and then there comes a basketball team that is so unbelievably dominant, intimidating, and iconic, that they become synonymous with an entire era of the sport itself. Consider Michael Jordan's Chicago Bulls, who won six NBA championships over a seven-year period and served as the worldwide face of basketball throughout the 1990s (via NBA). A more recent example might be the Miami Heat, who won back-to-back championships in 2012 and 2013, or the Golden State Warriors, who appeared in the NBA finals every year from 2015 to 2019 and won three championships along the way.
But before all of them were the "Showtime" Los Angeles Lakers, who dominated the NBA throughout the 1980s and won five championships. HBO's biographical drama series "Winning Time: The Rise of the Lakers Dynasty" presents the story of how the "Showtime" Lakers first came into being — beginning with the draft of future Hall of Famer Magic Johnson in 1979. Alongside fellow NBA superstar Kareem Abdul-Jabbar, Johnson quickly became a worldwide celebrity and is still recognized today as one of the best to ever play the game (via The Ringer). As such, finding an actor to play the legendary Johnson on screen must have been an incredibly daunting task, though, in the end, the role ended up going to a relatively unknown actor named Quincy Isaiah.
Magic Johnson is played by Quincy Isaiah in Winning Time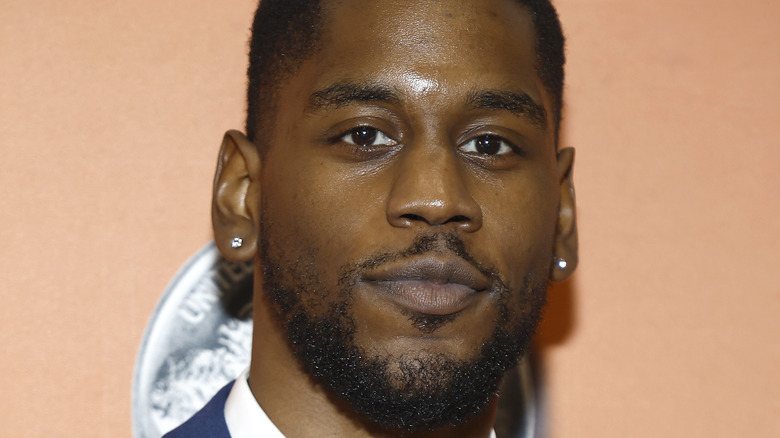 John Lamparski/Getty Images
Prior to playing Magic Johnson in "Winning Time: The Rise of the Lakers Dynasty," Quincy Isaiah's only credit as an actor comes from his appearance in a 2018 short film called "Corporate Coffee" (via IMDb). Making the leap from a small independent short film to playing one of the most iconic sports figures of all time is no small feat, though fortunately, it seems like Isaiah is taking the change in stride. During his exclusive interview with Looper, Isaiah explained that his co-stars helped him become more at ease in what was an undeniably intimidating role.
"Knowing that the people around you are setting you up for success is what I really leaned on, which helped me feel more comfortable as days went by," said Isaiah. "Now, I feel like I can slip in and out of them at a moment's notice." Watching Isaiah lock horns with the likes of John C. Reilly and Adrien Brody, one might never even know that this is only his second acting role ever. Isaiah's engrossing performance manages to capture all of the charm and electricity that Johnson himself brought to the game of basketball, and we can't wait to see what projects Isaiah takes on in the future.