What Taylor Wily From Hawaii Five-0 Is Up To Now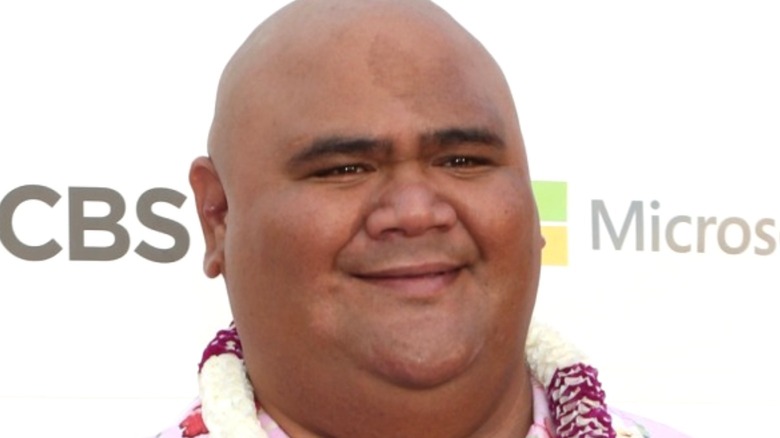 Darryl Oumi/Getty Images
When NBC rebooted their hit procedural "Hawaii Five-0," which originally ran from 1968 to 1980 (via IMDb), they ended up with another hit show that ran for almost as long. The new "Hawaii Five-0" lasted from 2010 to 2020, and introduced fans to many beloved characters as they solved mysteries in the tropics. Among these faces was Taylor Wily, who played Kamekona, an informant for the titular police force. During his appearances in all 10 seasons, Kamekona also operates several successful businesses, including a shrimp food truck, helicopter tours company, and Wailoa Shaved Ice. 
After an emotional ending to the series, many of the actors are still finding their next projects to move on to. Others, like Daniel Dae Kim, who appeared in the first seven seasons of the show, have found lots of success, even being cast in the upcoming live-action reimagining of the "Avatar: The Last Airbender" series. He also voiced Benja in the Oscar-nominated "Raya and the Last Dragon" in 2021 (via IMDb).
But what has Wily been up to since the "Hawaii Five-0" finale?
Taylor Wily is set to star in a new movie
Since the ending of "Hawaii Five-0" in 2020, Taylor Wily has been relatively out of the spotlight. During the final seasons of the show, Wiley portrayed his character Kamekona on the related series "Magnum P.I.," itself a reboot of an older series. Prior to his work on those shows, Wily appeared in the rom-com "Forgetting Sarah Marshall," which starred Jason Segel, Kristen Bell, and Paul Rudd.
However, since "Hawaii Five-0," Wily has not done much acting. He's starred in the short film "Gut Instinct"," which has been completed but has yet to be released. The film's IMDb page teases a mysterious situation involving a young girl waking up in a house where nothing is as it seems. Wily's role is billed as "The Man."
The next feature film project for Wily is "Here Comes the Sun," which is currently in pre-production. Little is currently known about the film. Wily is the only name listed to star as Ron, and the film follows the adventures of dirt bikers in the Mojave desert. Both this project and "Gut Instinct" are directed by Michael J. Henderson, and are two of his three directing credits so far.
Perhaps Wily's newfound relationship with the up-and-coming filmmaker will bring more of his smiling face to fans screens in the future.