This Is How Hawaii Five-0 Could Have Ended Sooner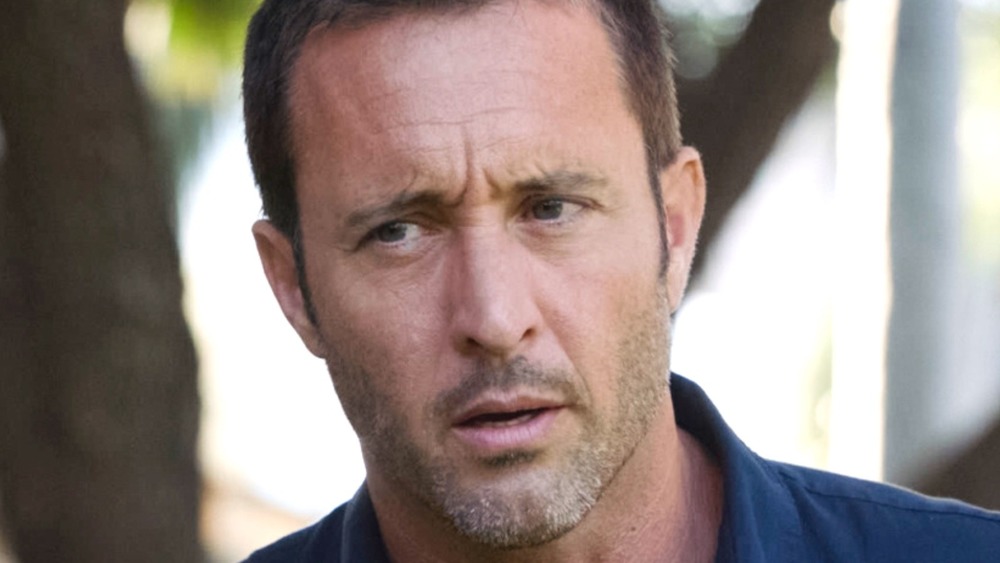 CBS
In 2010, CBS viewers got a first-class ticket to the sunny and occasionally crime-ridden shores of the Hawaiian Islands. Hawaii Five-0 was a reboot of the classic crime procedural of the same name (but a slightly different spelling: Hawaii Five-O) that ran from 1968 to 1980. The 21st-century version enjoyed a similarly long run, coming to an end in 2020 after airing 10 seasons.
In the final episode of the reboot series, our main protagonist Steve McGarrett (Alex O'Loughlin) is preparing to leave both his role as commander of his special police task force and Hawaii itself. Before he departs, his colleagues arrive to bid him one final heartfelt farewell in a scene that was as emotional for the cast as it was for the audience at home.
The series finale was a touching way to say "aloha," but it wasn't exactly what the creatives behind the show originally had in mind. In an alternate universe, Hawaii Five-0 would have had an ending that came sooner and that contained a much different type of emotional beat. Concluding the show with a cavalcade of cast-member farewells was great, but what if everything ended with a scene that saw McGarrett coming face-to-face with none other than...McGarrett?
Thankfully, we don't have to imagine what that would have looked like. The original concept for that final scene ended up being incorporated into the show in a different capacity.
The meta-moment in season 7 that was originally meant to end the series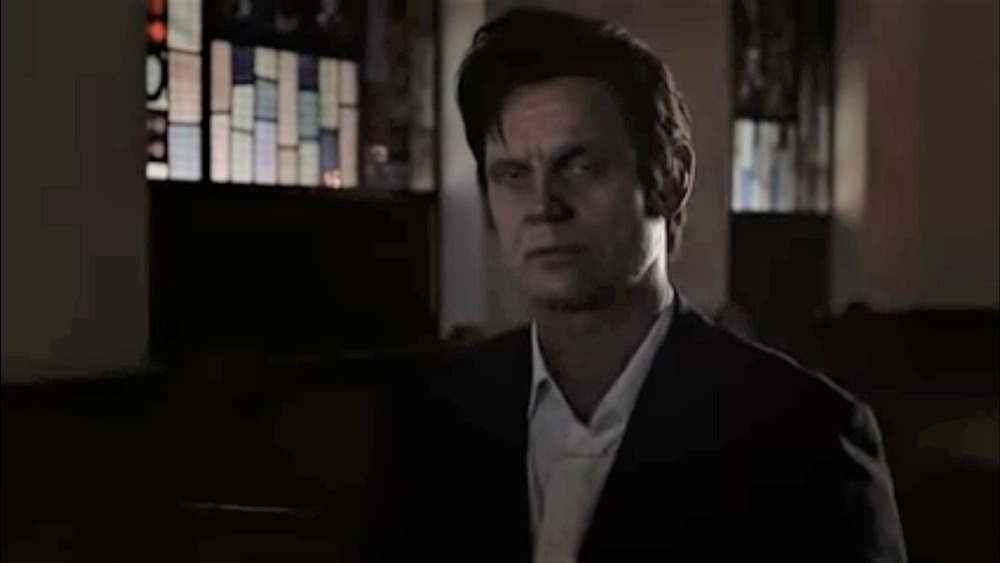 CBS
The season 7 premiere of Hawaii Five-0 contained a remarkably meta scene. While having a quiet moment in a hospital chapel, McGarrett meets a chatty older man who is waiting for his wife to get out of surgery. The man reveals that he was also once a police officer in Hawaii, but specifies that he ended his tenure a long time ago. Anyone who is familiar with the original Hawaii Five-O will recognize the man as the first iteration of Steve McGarrett, who was played by the actor Jack Lord.
This meeting of the two McGarretts was achieved through the use of CGI, as Lord died in 1998. It's a striking callback to the show's origins, and according to series executive producer and co-developer Peter M. Lenkov, the scene was meant to have even more significance. During an interview about the season 7 premiere with Entertainment Weekly Lenkov said, "I originally conceived of the idea — a scene between McGarrett and Jack Lord — to be the final scene in the series."
So, how did it end up in the premiere of season 7? In a post-series finale interview with Deadline, Lenkov revealed that they included the scene in season 7 because, at the time, he wasn't expecting the show to continue. He said, "It's a scene where I didn't think the CGI was that good, but I needed to put it in because I thought it was going to be the last year of the show."
Of course, the series ended up having three additional seasons, albeit without core cast members Daniel Dae Kim and Grace Park. But even the touching send-off fans did get wasn't part of the initial plan for the season 10 finale.
The season 10 finale wasn't supposed to be the end for Hawaii Five-0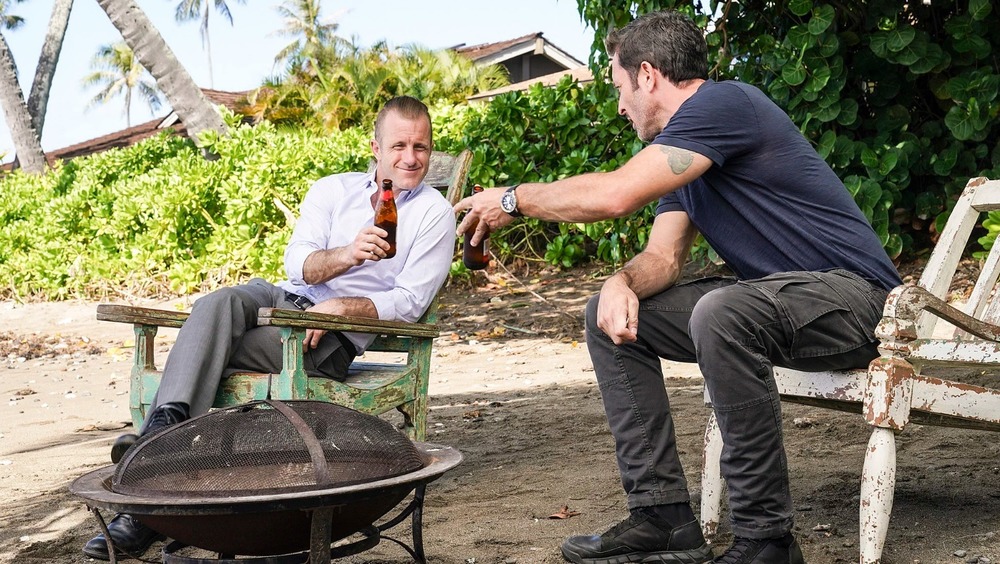 Karen Neal/CBS
In stark contrast to Lenkov's premature fears that Hawaii Five-0 would end with season 7, when the show did actually get canceled he and the rest of the creative team were already making plans for another installment. While speaking with TVLine, Lenkov revealed that the finale episode fans eventually saw had been retooled. The episode had initially been written to function as merely a season finale that would have set up the events of a season 11 that never came to pass.
Lenkov specified, "I have 12 minutes of that show that are not in there that are on the cutting room floor." He went on to say that most of what ended up getting cut were what he described as "little cliffhangers" that would have teed up the action for season 11. These included the introduction of romance subplots and a storyline involving the Yakuza. The series had also recently introduced a new character, Lincoln Cole (Lance Gross), who was going to play a larger part in season 11 to help fill the McGarrett-shaped hole that O'Loughlin's planned exit would have left.
That all had to be scrapped in order to give the ending a greater sense of finality. While there's no doubt that Hawaii Five-0 fans were sad to see it end, it's hard to be upset with the moving finale that was ultimately delivered, especially considering how many times the plans were changed.