What Alex O'Loughlin From Hawaii Five-0 Is Doing Now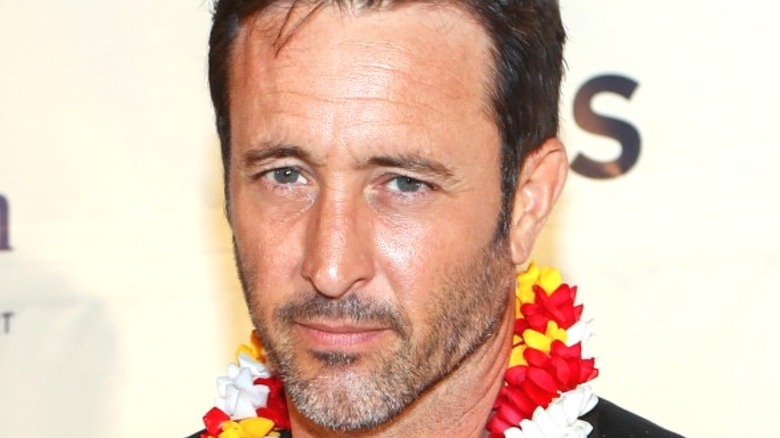 Darryl Oumi/Getty
"Hawaii Five-0" star Alex O'Loughlin has quite the history when it comes to acting. Before becoming Lieutenant Commander Steve McGarrett, O'Loughlin was a private detective vampire in "Moonlight," a murderer in "The Invisible," and a doctor specializing in transplant patients in "Three Rivers." There are more credits to the actor's name, as he began his on-screen acting career in 2003 and consistently appeared in television shows and movies until 2020 (via IMDb), but he is most well-known for "Hawaii Five-0."
Since his start on "Hawaii Five-0" in 2010, O'Loughlin not only acted in the show but also wrote, produced, and directed multiple episodes throughout the reboot, as his IMDb profile reminds us. In a May 2017 interview with CBS, he revealed he was hesitant to take the role on the reboot at first since the previous series he starred in (the medical drama "Three Rivers") had failed — but decided to take the jump and accept the offer anyway. Once the series hit the air, O'Loughlin did not star in any additional projects, most likely because he moved to Hawaii (as CBS notes) to film on location. So, what is this Hollywood heartthrob up to these days?
O'Loughlin remains very quiet over his personal life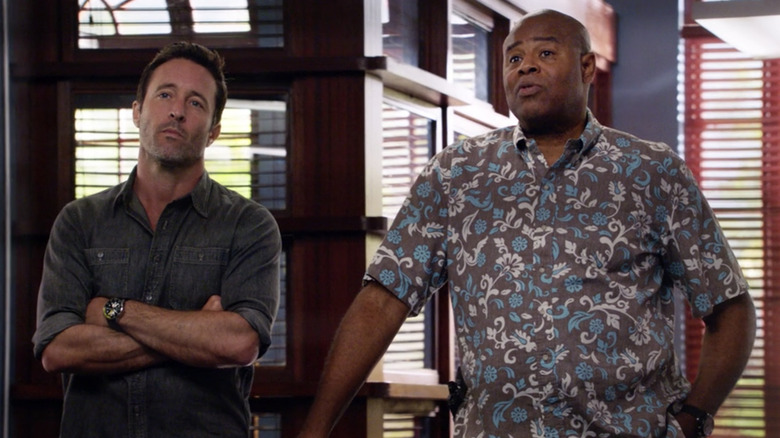 CBS
Since the "Hawaii Five-0" finale premiered in April 2020, Alex O'Loughlin has been radio silent in the way of acting. The star has no social media and has remained very quiet about his personal life. Unfortunately, the Steve McGarrett actor has yet to pop up on the social media accounts of any of his fellow "Hawaii Five-0" co-stars, too, making his present-day whereabouts all the more mysterious. 
In January 2021, O'Loughlin did an interview with PacBleu (via YouTube), where he discussed some of what he did during the height of the COVID-19 lockdowns. A lot of his time was spent working out with his family and maintaining his healthy lifestyle, which is particularly important after having suffered from an injury on set in season 2 of "Hawaii Five-0." He also mentioned that he is working on three scripts, one for television and two for film, but said they are nowhere near ready to be shared. O'Loughlin told PacBleu that the lockdown has been a nice time for him to take a break and focus on his family life and did not mention returning to acting any time soon.
O'Loughlin was a fan-favorite on the "Hawaii Five-0" reboot, and it is likely that if he does decide to return to acting, many fans will tune in to see what their favorite Lieutenant Commander is up to next.