The Detail That Makes The Hawaii Five-0 Goodbye Scene Sadder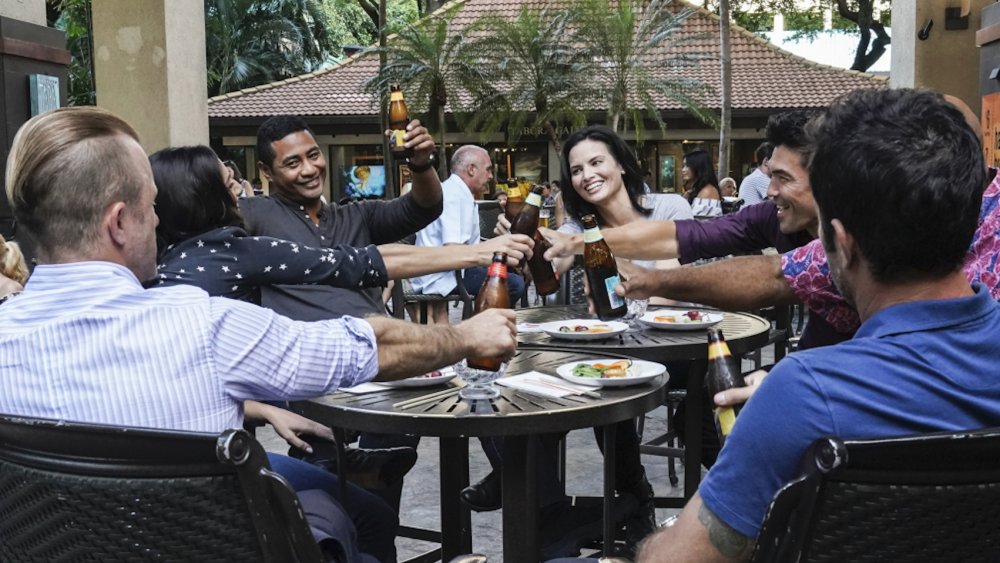 CBS
After ten seasons of sun, surf, and high crimes and misdemeanors, CBS' Hawaii Five-0 reboot came to an end in April 2020. When the show premiered in 2010, it was among the first of the current wave of nostalgia-fueled reboots to hit the air. Its success went on to inspire remakes of other series, such as MacGuyver, Dallas, and Magnum P.I. Although some gave a side-eye to the idea of a reboot of the '70s cop drama, the modern take on the classic formula managed to draw in new fans with its compelling characters and gorgeous locations.
Like most long-running network crime procedurals, the cast of Hawaii Five-0 saw some shakeups throughout its decade on the air. However, when the final episode came around, original cast members and newer additions alike were heartbroken to say their final goodbyes. The finale included lots of emotional sendoffs, but one scene in particular had fans reaching for the tissues. If you weren't able to make it to the end without getting a little misty eyed, then get ready, because the behind the scenes details of that tearjerking farewell make it even sadder.
What went down in the Hawaii Five-0 series finale?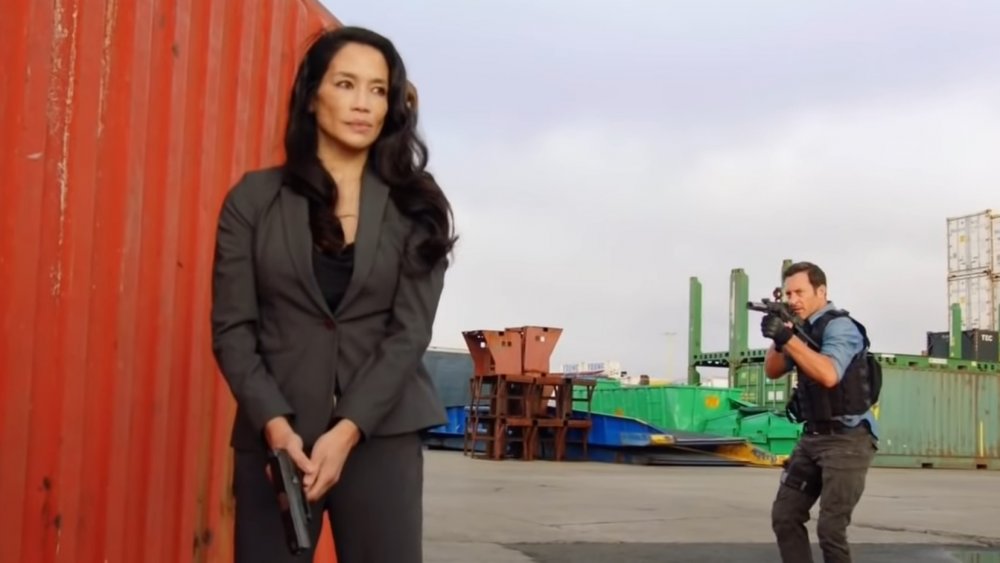 CBS
The Hawaii Five-0 series finale wasn't all heartfelt goodbyes. The episode began with Danny Williams (Scott Caan) escaping the clutches of crime boss Daiyu Mei (Eugenia Yuan) with the help of his squadmates. A massive shootout ensues, and Steve McGarrett (Alex O'Loughlin) apprehends Mei, putting an end to her illegal operations, and to Steve's long journey to avenge his father's death.
After Mei's arrest, we flash forward one week and learn that Steve has decided to hand in his badge and leave Hawaii once again. He and Danny have a tender moment out on the beach before Steve heads inside. There, he's greeted by the rest of his colleagues and friends, who have been waiting for their own chance to say goodbye to their comrade. Each character gets their moment to say their farewell to Steve, many of them with tears in their eyes and love in their voices. It's the perfect cathartic release after such an action-packed finale.
After the episode aired, showrunner Peter Lenkhov gave some behind the scenes details on exactly what went into filming that emotional farewell scene.
Hawaii Five-0's showrunner opens up about the emotional goodbye scene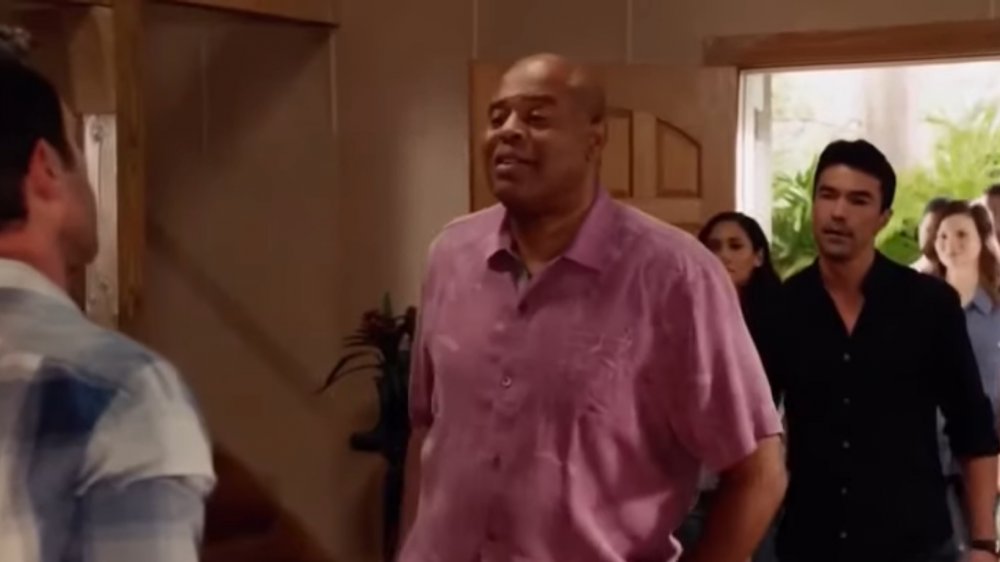 CBS
Shortly after the finale aired, Peter Lenkhov gave an interview to ET Canada about bringing an end to Hawaii Five-0. During the chat, he went into detail about the filming of Steve's goodbye parade: "That was something that was more ad-libbed than anything. That was shot two hours after I told the cast and the crew that the show was not coming back for season 11."
Lenkhov went on to emphasize: "So that was one take ... what you're seeing there is someone pointed a camera and let these people express themselves and release a real honest emotion with regards to the show ending."
The showrunner also spoke about what it was like to break the news to the cast and crew that the show would not be returning for another season. He said of their reaction, "I've never had this experience before on any show." He went on to describe how nearly the entire cast and crew spoke about the positive impact Hawaii 5-0 had had on their lives, and how grateful they were for the experience.
Given the show's popularity, and the emotional response from those who worked on it, exactly why did Hawaii Five-0 end up going off the air after ten seasons, anyway?
Why Hawaii Five-0 ended, despite love from the cast and crew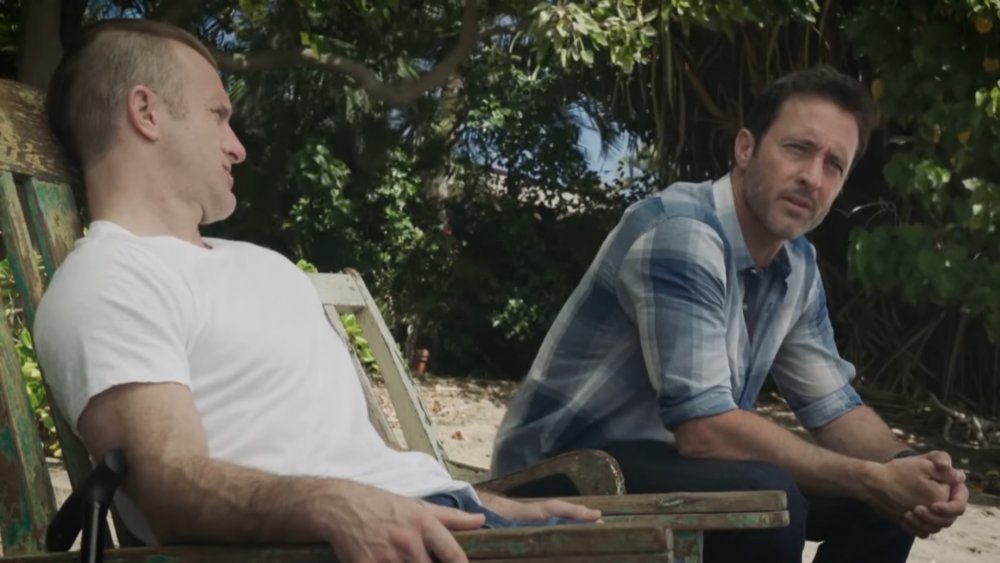 CBS
All good things must come to an end, and it seems that that saying is especially true of Hawaii Five-0. There is no one reason for why the show came to an end after ten seasons. Rather, it appears that everyone involved just felt like it was the right time to conclude the series.
One of the main factors was the impending departure of the show's star, Alex O'Loughlin. He had been on the verge of departing the series for a while, and the tenth season felt like the right time for him to do so. In an interview with TVLine, Lenkov said, "I believe Alex wanted this to be his last year ... If the studio had wanted to bring back the show for season 11, I have to believe they would have tried to get Alex to stay. But it's now moot."
While the show may have been able to continue on after losing one key cast member (it would hardly be the first), it's clear that the network felt that O'Loughlin's departure was a good time to end the series. As TVLine noted, ratings remained solid, but not extraordinary. This likely didn't leave the network feeling bullish on continuing the show without one of its stars, especially after the controversy the production encountered after the departure of Daniel Dae Kim and Grace Park. By ending with the conclusion of Steve's storyline, the show was able to say its final aloha on a high note.
How people felt about Hawaii Five-0's series finale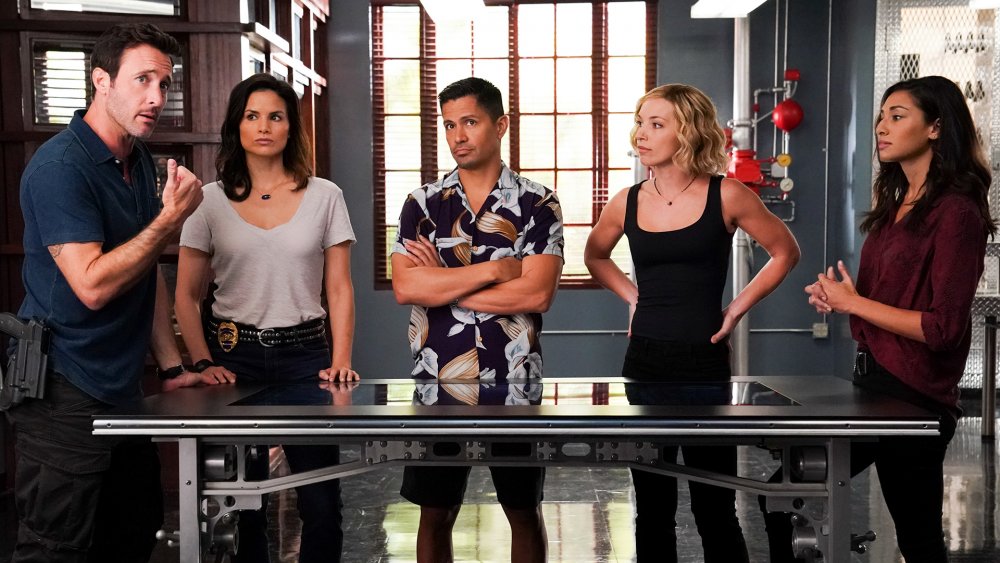 CBS
It's never easy to see a series come to an end — even shows that had particularly terrible conclusions, like HBO's long-running fantasy drama Game of Thrones, which was critically acclaimed and adored by many until its final season wrapped things up in a markedly messy way that divided fans and let a sour taste in most everyone's mouths. Luckily for Hawaii Five-0, critics and casual viewers were pleased with the way things ended. Just over 9.5 million people tuned into the finale episode (via Show Buzz Daily), and they weren't disappointed.
Writing for TV Fanatic, Dale McGarrigle gave the episode a perfect rating and wrote in his review, "All things considered, this was an appropriate finale for Hawaii Five-0, as it celebrated the family within the squad. Despite the lateness of the cancellation, the finale still felt organic, not hastily rearranged to fit the new finality. Would a longer episode, so that Jerry, Kamekona, and Duke could have made finale appearances, been worthwhile? Probably not. This finale did what needed to be done inside a tight 43 minutes, no easy feat. Most importantly, it brought McGarrett full circle, from Wo Fat's scheme bringing him back to Hawaii to Wo Fat's widow being the last perp he takes down before leaving the islands, after solving the mystery of Doris."
He added, "This was an ideal last visit to Hawaii and the Five-0 family. Everyone remained alive and looking ahead. Damn. I'm going to miss that theme song. And this Friday night staple."