Why Raya From Raya And The Last Dragon Is A Disney Hero For Everyone - Exclusive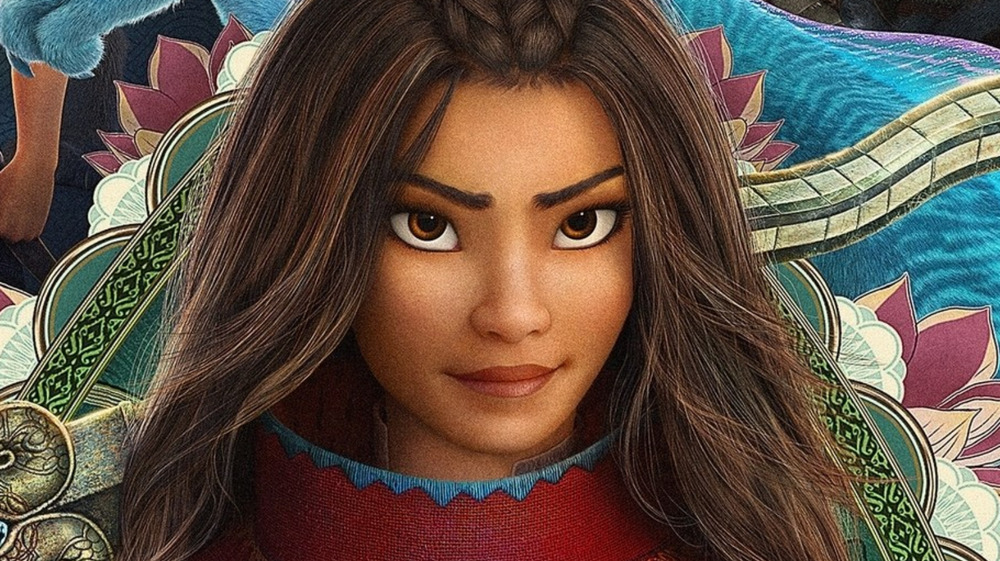 Walt Disney Studios Motion Pictures
When you first watch Raya and the Last Dragon, it may not strike you as typical Disney fare. Not only is the animation distinctly crisp yet occasionally dark, but also the main protagonist Raya is much more of a hero than the usual Disney princess.
Released today, March 5, in both theaters and on Disney+ with Premier Access, Raya and the Last Dragon follows "lone warrior" Raya as she embarks on a journey to save humanity. Voiced by Kelly Marie Tran of Star Wars: The Last Jedi and The Rise of Skywalker fame, Raya lives in a world where humans and dragons once co-existed in harmony. But when vicious monsters plagued the land and turned everyone to stone, the dragons sacrificed themselves in order to save humanity. Five hundred years later, the monsters return, and Raya takes it upon herself to track down the last remaining dragon, Sisu (voiced by Awkwafina), who she believes is the only hope for society's survival.
Raya and the Last Dragon is fast-paced, action-packed, and filled with strong female characters, led by Raya herself. But the filmmakers hope the movie transcends gender and takes viewers on a thrilling adventure driven by a new kind of hero who just so happens to be a woman.
"Their gender is not their problem; they have a world to save," Raya producer Osnat Shurer told Looper in an exclusive interview. "There are big problems, and, sure, their gender is part of who they are, and that's awesome. But it's not something they have to overcome."
In addition to speaking with Shurer, Looper also exclusively chatted with Raya and the Last Dragon directors Don Hall and Carlos López Estrada and writers Qui Nguyen and Adele Lim, who shared their thoughts on why Raya is a modern-day hero anyone can look up to.
Raya and the Last Dragon looks beyond gender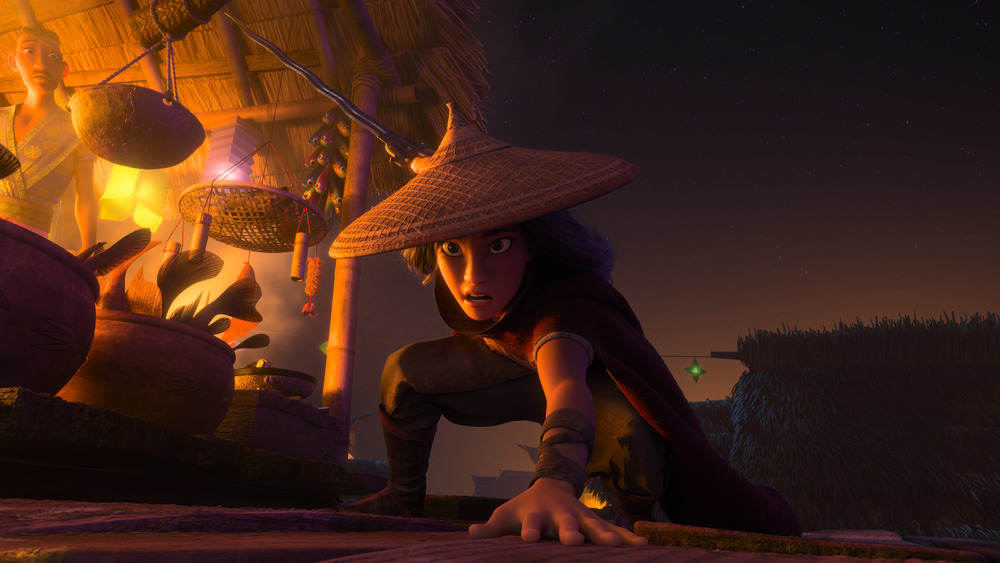 Walt Disney Studios Motion Pictures
"The thing I feel most proud of is the fact that when we went to look for a [comparison] for Raya, it was really difficult to find one in a major motion picture," says Nguyen of Raya and the Last Dragon.
Raya carries a sword and is an adept fighter, facing off with her enemies — including arch-nemesis Namaari (Gemma Chan) – several times throughout the film. She's also completely focused on freeing humanity from the clutches of evil — there isn't a love interest in sight. All that adds up to a hero that anyone, no matter their gender, can admire.
"What we love the most about this story is that even though Raya is a badass female warrior, gender doesn't really play a key role," says López Estrada. "She's incredible, but we thought of her as a character who goes on a journey, and who we fall in love with, without having to put gender into the equation. It really should not make a difference whether our heroes look a certain way. We would like for [kids] to think that they can be Raya and be a part of this magical journey, regardless of [gender]."
In saying that, López Estrada is quick to point out something important about the creative team's collective mindset: "That's not to say we're gender-agnostic. Let's just say, we thought about Raya as a superhero. We thought about her as an incredibly complex character. And hopefully people are able to see that, and just be very excited about her."
Raya's heroism is about more than just strength and skill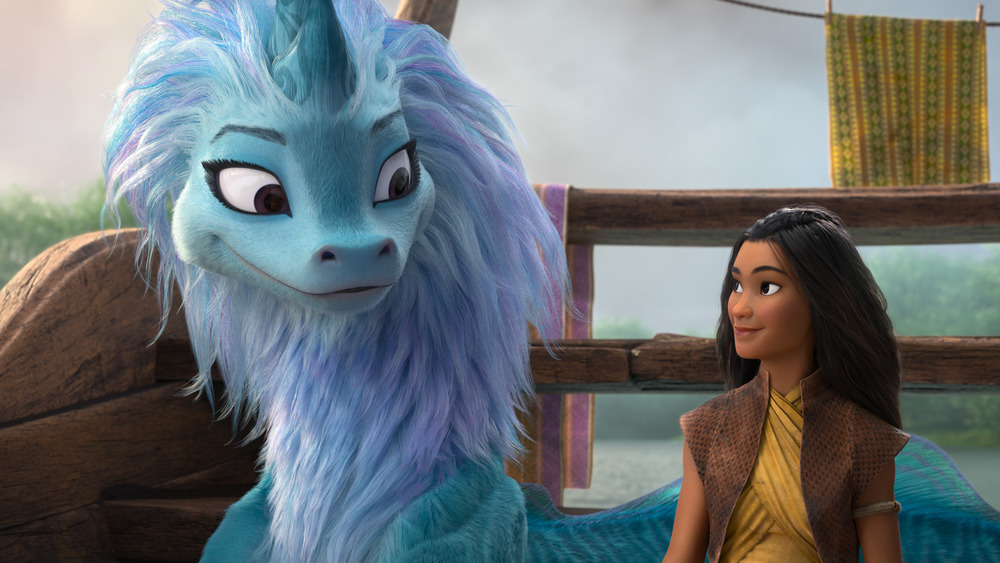 Walt Disney Studios Motion Pictures
When it came to portraying Raya as a superhero, Lim and the rest of the Disney team wanted to avoid certain pitfalls that many strong female characters seem to step into.  "Most female action heroes are very stoic and show up kind of perfect, like physically perfect, and don't really crack a joke ... and we knew that wasn't the Raya we wanted," says Lim.
Instead, they took a different approach when getting to the core of what Raya and the Last Dragon stands for. "The one thing that I would love for kids — or anybody, really — to pick up [on is that] she is built like a superhero that can kick butt, but ultimately, her greatest strength was her choice to trust someone [in order to] save the world," says Hall. "It wasn't her muscles, even though she's built to be a strong character physically. It was something that was much deeper that made her heroic."
It's a value the filmmakers hope resonates with both the young and the young at heart. "That journey [of trust] is such a profound journey that really anyone can go on," López Estrada notes. "And if Raya could be that model of what it takes for someone to trust, then I think that would be the most incredible thing [to come out of this film]."
Raya and the Last Dragon is now playing in theaters and on Disney+ with Premier Access.