Aquaman Director Talks About 'Complicated' Underwater Shoots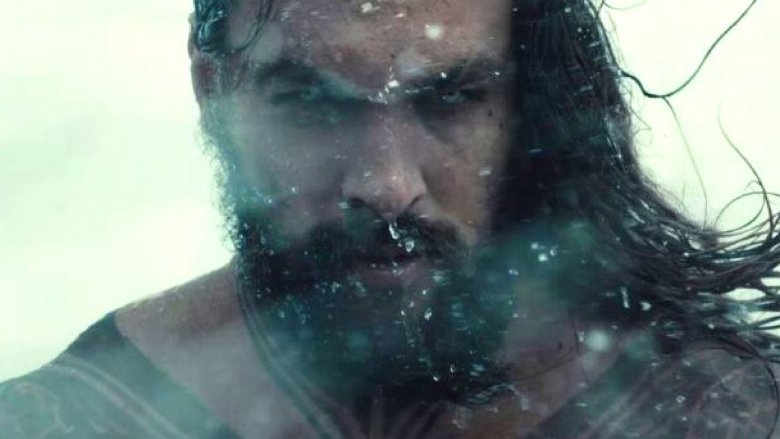 Aquaman's underwater world is presenting unique challenges for director James Wan. Wan discussed the difficulties in shooting the upcoming superhero flick in a recent interview with The Hollywood Reporter, calling it a "very technically challenging shoot."
Star Jason Momoa previously said that the film will highlight "a world like you've never seen before," and it appears that that world is introducing some difficulties for Wan. "Working with water, and even the dry-for-wet sequences are very complex... Our equivalent of two people sitting around chatting in the underwater world is super complicated," Wan said. "You have to think about CG with the hair, and how the clothing moves, how are they floating, what kind of rig we put them on and all that stuff."
While there is clearly a lot of CGI involved in the film, Wan has been making his job even harder by trying to shoot as much as possible with the real actors. "That just makes it very difficult and time-sucking and time-challenging to do all of this," he said. "So it's not an easy shoot– but hopefully it will pay off in spades down the line."
While Momoa will likely bear the brunt of the movie's stunts as the title character, his co-star Dolph Lundgren has also showed off his underwater training for his role as King Nereus. Wan seems very excited to have Lundgren on board with the project, saying that he brings a "regal" quality to the role. "He's a really strong actor," he said. "I don't think anyone gives him enough credit for how serious he actually takes his craft. He's taking it very seriously on this film."
The rest of Aquaman's cast includes Nicole Kidman as Aquaman's mother Atlanna, Temuera Morrison as his father Tom, Willem Dafoe as his advisor Dr. Vulko, Amber Heard as his love interest Mera, Ludi Lin as the head of his army Murk, Patrick Wilson as his half-brother Orm, Michael Beach as a member of a group of high-seas hijackers, and Yahya Abdul-Mateen II as the villainous Black Manta. 
Not much is known about the plot of the film, but Wan has said that he wants it to be "a quest story in the spirit of Raiders of the Lost Ark meets Romancing the Stone." The director says that the "swashbuckling action adventure" will have a classic feel. Momoa has also said that he is excited to "set the tone" for the character, who is one of the few big superheroes who hasn't already had multiple big screen iterations.
Aquaman, one of many upcoming DC movies that will blow you away, hits theaters on Dec. 21, 2018.