Aquaman Set Photo Teases Awesome New Atlantean Armor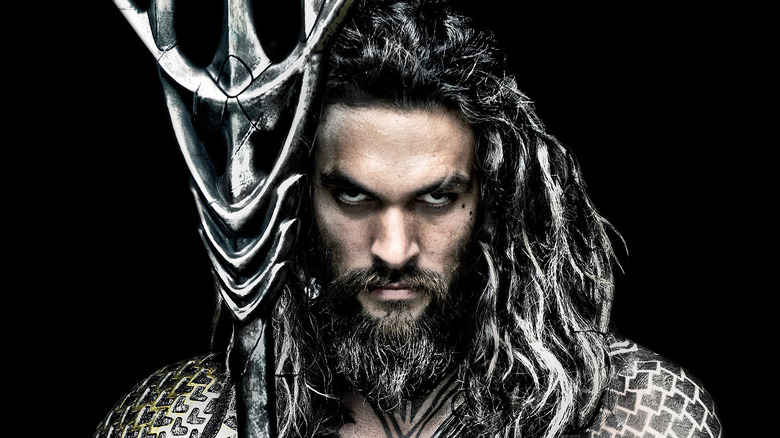 While you can say what you will about the delayed and difficult-to-shoot Aquaman's prospects for the future of the DC Extended Universe, one thing is looking increasingly undeniable: this movie is going to look pretty freaking cool.
In a new set photo released by Twitter user 4EyedRaven (via Comicbook.com), fans are getting their first look at the angular armor of the Atlanteans, Aquaman's chief enemies in the upcoming underwater flick. Following a conflict between Aquaman (Jason Momoa), also known as the undersea royal Arthur Curry, and his brother Orm (Patrick Wilson), the Atlanteans will feature as Orm's personal high-tech goon squad, and from the look of the costume, these soldiers look as threatening as the most hardcore of razor-toothed hammerheads. 
The suits, looking like SCUBA equipment melded with an Iron Man outfit, seem primed to allow their wearers to jet through water at great speeds, with sharp fin-like appendages that look like they could more-than-handily make a filet out of any foe while keeping their wearers well-protected and rather hard to hit.
While the Aquaman production has had a somewhat rocky go of it in the earliest stages, one thing has remained consistent: the old cornball Superfriends-style the aquatic superhero sported when last we saw him is fading further and further into the rear view with every new reveal. If Momoa brings some of that Khal Drogo ferocity to his portrayal of the character, and James Wan can translate his kinetic horror talents to this epic clash of titans, then viewers may be in for one whale of a surprise come release day. 
Check the photo below, and start ticking down the many days til we get to see these beasts in action on the big screen, on December 21, 2018. Hopefully the long production will ensure they nail this one. In the meantime, check out what Momoa has to say about how his turn as Aquaman will set the tone of the character for years to come.
Aquaman set photo pic.twitter.com/4s7PerNAtz

— ~Oracle (@4eyedRaven) August 12, 2017