Willem Dafoe Compares Aquaman Director James Wan To Sam Raimi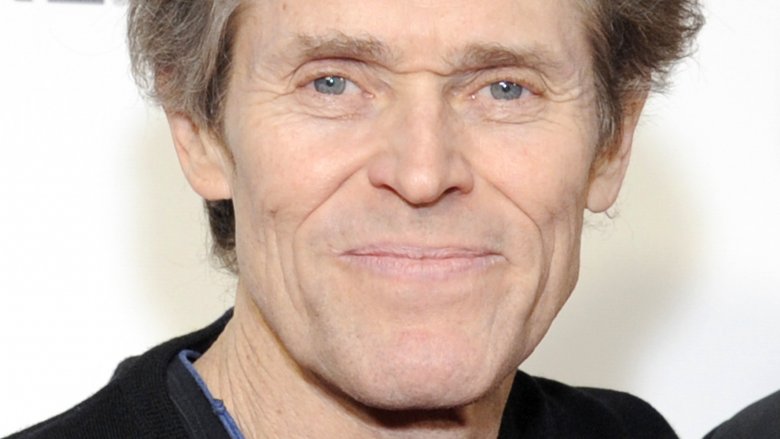 Getty Images
Willem Dafoe has some very high praise for Aquaman director James Wan. The actor, who will play the title character's advisor Nuidis Vulko in the upcoming film, revealed in a recent interview with Collider that he sees similarities between Wan and his Spider-Man director Sam Raimi.
"[Wan's] enthusiasm reminds me, very much, of Sam Raimi's enthusiasm," Dafoe, who played Norman Osborne in Raimi's 2002 flick, said. "When I made Spider-Man with Sam Raimi, one of the most impressive things was that it didn't feel like an industry film. It felt like a personal film. It felt like Sam Raimi was getting to fulfill a fantasy of his. He was so connected to that Spider-Man mythology that he really infused it with great love and great playfulness, and I love that. James Wan is very similar." 
Dafoe also praised Wan's precision, saying that his attention to detail is apparent in all of his films. "He really knows exactly what he wants, which is particularly a great asset when you're making a movie that's so technologically complicated," he said. "He can be very clear, and it's fun to play the game of having him give you an ask and trying to satisfy that ask. He gives you some things to play with and a good story."
Jason Momoa is set to lead Aquaman, with the rest of the cast including Nicole Kidman as Aquaman's mother Atlanna, Temuera Morrison as his father Tom, Amber Heard as his love interest Mera, Ludi Lin as the head of his army Murk, Patrick Wilson as his half-brother Orm, Michael Beach as a member of a group of high-seas hijackers, and Yahya Abdul-Mateen II as the villainous Black Manta. 
Dafoe's comparisons of Wan and Raimi are one of the many reasons that we think Aquaman will blow its competition out of the water. The movie is set to hit theaters on Dec. 21, 2018.