Will Smith Accepts Severe Consequences For Oscars Slap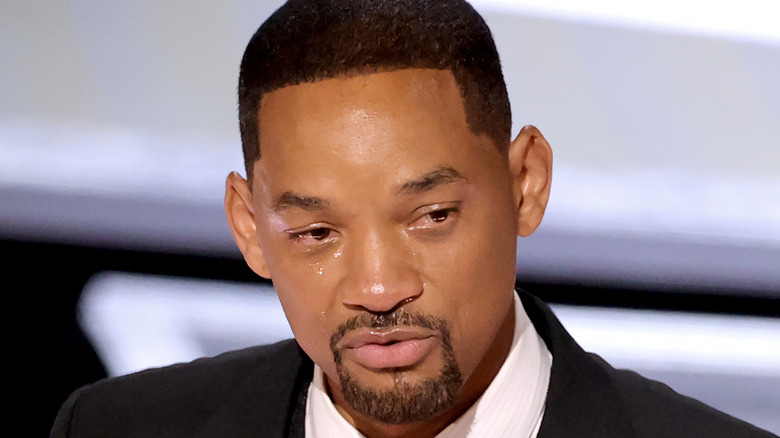 Neilson Barnard/Getty Images
Ever since Will Smith infamously slapped and cursed out Chris Rock at the 94th annual Academy Awards over a joke the comedian made regarding Smith's wife, Jada Pinkett Smith, and her alopecia diagnosis, events have unfolded rapidly. On March 28, 2022, following news that the Academy of Motion Picture Arts and Sciences had opened a formal review of his behavior, Smith issued a public apology via his social media. He admitted that his actions at the ceremony were "unacceptable and inexcusable," and expressed regret over his loss of emotional control. While this is certainly a step in the right direction, it's not the punctuation mark on the situation it may appear to be.
The Academy's board of governors convened an emergency meeting that Wednesday to begin the review process and assess what's next for Smith. Possible consequences may have ranged from being barred attendance from future events to expulsion from the Academy altogether. Some in the public have called for these and other similar punishments, and many have even advocated for the revocation of Smith's first ever Oscar for Best Actor – which he was awarded minutes after assaulting Rock — for his performance in "King Richard." Although, Academy governor Whoopi Goldberg has come forward to emphasize that they have no intention of considering this as an option.
As the Academy continues to deliberate, Will Smith has repeatedly acknowledged the widespread harm his actions caused and accepted the potentially severe consequences of his behavior, taking a bold step in the process.
Will Smith has officially resigned from the Academy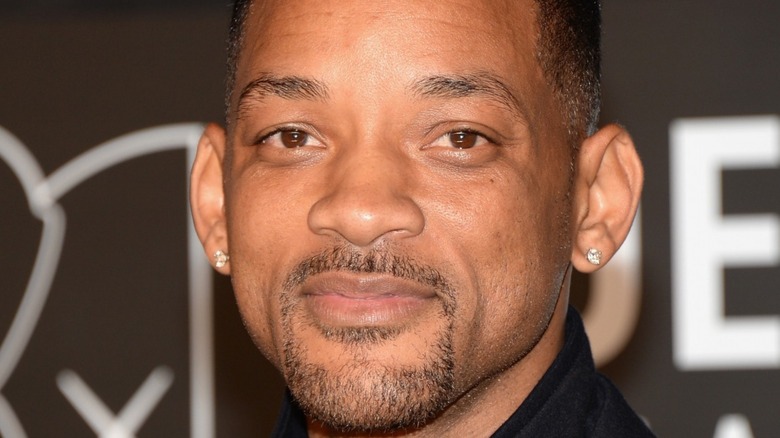 Jamie Mccarthy/Getty Images
In a statement obtained on April 1, Will Smith once again took responsibility for his attack on Chris Rock, calling his actions "shocking, painful, and inexcusable," but he didn't stop there. Smith also took the drastic step of resigning his Academy membership (via The Wrap). As is, this move leaves him unable to vote on future Oscar ceremonies and participate in other Academy events. It remains to be seen if he'll still be allowed to present the award for Best Actress next year, seeing as that's traditionally the previous year's Best Actor winner's responsibility.
In his missive, Smith noted that he had responded to the disciplinary hearing notice issued by the Academy and said that, in addition to his resignation, he would "accept any further consequences the Board deems appropriate." "The list of those I have hurt is long and includes Chris, his family, many of my dear friends and loved ones, all those in attendance, and global audiences at home," Smith's statement read. "I betrayed the trust of the Academy. I deprived other nominees and winners of their opportunity to celebrate and be celebrated for their extraordinary work. I am heartbroken." 
He adds that he seeks to change in the wake of this event and is willing to do what he must to ensure that he changes his ways for the better — echoing sentiments that Jada Pinkett Smith shared in a social media post that promoted healing going forward.
The Academy has accepted Smith's resignation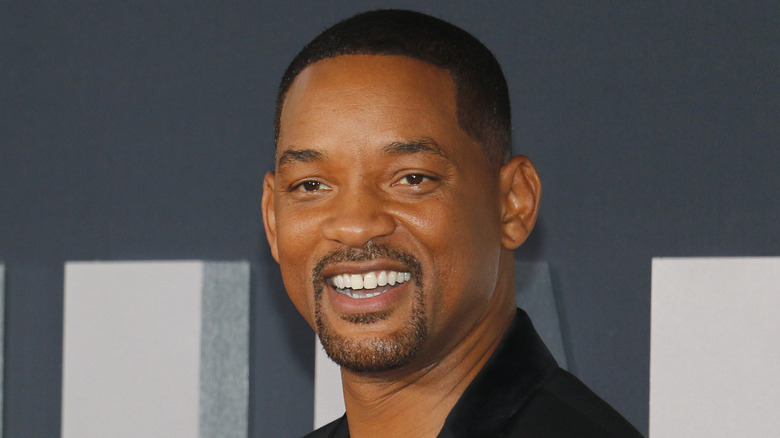 Tinseltown/Shutterstock
Shortly after news of Will Smith's resignation reached the public, he received a direct response to his motion. Academy president David Rubin accepted Smith's tender of resignation, but clarified in a statement, via USA Today, that he's not off the hook yet. "We will continue to move forward with our disciplinary proceedings against Mr. Smith for violations of the Academy's Standards of Conduct," Rubin said. The Academy's Board will convene once again on April 18 to determine further consequences for Smith, though one has to wonder how his departure from the Academy will affect their verdict.
Smith's resignation comes on the heels of the revelation by Oscars producer Will Packer that the Los Angeles Police Department had sent officers to the scene ready to arrest Smith, but were told not to by Rock, who was reportedly in high spirits after the incident. In fact, he even joked that he took a punch from "Muhammad Ali" in reference to Smith's turn as the late boxing legend in 2001's "Ali." After Rock declined to press charges, Packer stopped Academy staff from ejecting Smith out of the event, and the rest is history.
What effect the debacle will have on Will Smith's acting career is uncertain, though some say there's hope for a rebound if he avoids becoming a tabloid headline for the foreseeable future. Then again, as this situation has proven already, there are likely plenty more twists and turns ahead that, for all anyone knows, could adversely impact Smith's career. All we can do is wait and see what happens next.