Here's What Critics Are Saying About The Batman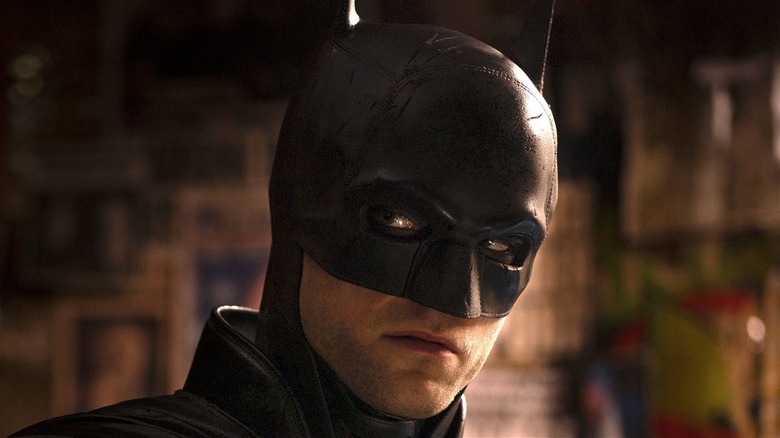 Warner Bros./DC Entertainment
Since 1943, the beloved DC superhero Batman has appeared in countless films and TV adaptations ranging from campy fun to gritty realism. The latest installment to the franchise is Matt Reeves' "The Batman." The upcoming reboot sees Robert Pattinson taking the reins as billionaire-turned-vigilante Bruce Wayne and follows him throughout his second year of fighting crime in Gotham City.
While protecting the city, he faces off against the Riddler (Paul Dano), a serial killer who begins targeting high-profile residents and broadcasting his murder spree. This will be the notorious villain's first appearance in a Batman film since 1995's "Batman Forever," where Jim Carrey's portrayal of the puzzle-obsessed killer earned critical praise.
After facing production delays because of the COVID-19 pandemic, the film is finally slated for its theatrical release on March 4. The controversial cast of "The Batman" stars Zoë Kravitz as Selina Kyle/Catwoman, Jeffrey Wright as James Gordon, Andy Serkis as butler Alfred Pennyworth, and Colin Farrell as the Penguin, a fan-favorite villain.
The first wave of critical reactions to the highly-anticipated film was positive, with many praising the gritty return to form, but as the release date draws closer, more nuanced takes are coming out. With such a monumental legacy to live up to, how does the film compare? Is it actually the best "Batman" movie since "The Dark Knight" trilogy? Were fan concerns about Pattinson's casting justified?
Here's what critics are saying about "The Batman" so far.
Praise for The Batman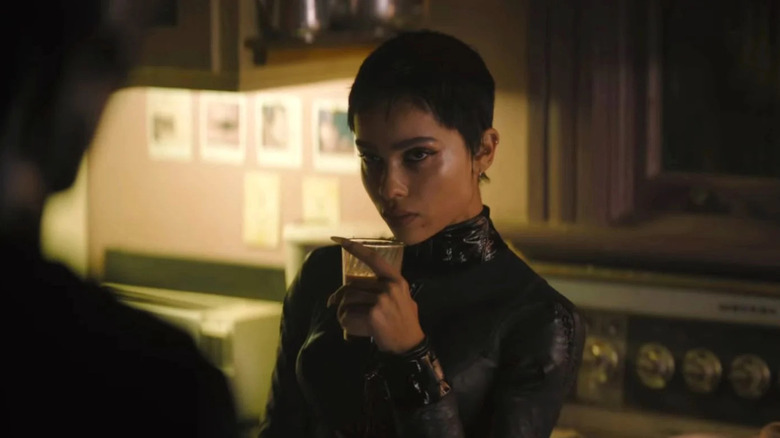 Warner Bros./DC Entertainment
With a 91% approval rating on Rotten Tomatoes, "The Batman" is faring well so far among many of the review aggregation site's critics. In a review for Strange Harbors, Jeffrey Zhang praised the film's fresh direction amidst the "glut of modern superhero fiction on the big screen."
"'The Batman' is a grand mosaic of interlocking pieces that fit together as a refreshing antidote to superhero fatigue," wrote Zhang, singling out Zoë Kravitz's performance as the highlight.
Similarly, Kirsten Acuna said that there "isn't a weak link in the cast" in her review for Insider. She starts by dismissing concerns about the film's nearly three-hour runtime, then goes on to state that Robert Pattinson is the "best live-action Batman since Michael Keaton." Additionally, she notes how director Matt Reeves and the crew "had reverence for Batman's history on and off the screen."
IGN's Alex Stedman called "The Batman" a "gripping, gorgeous, and, at times, genuinely scary" film and praised its psychologically dark portrayal of Bruce Wayne. Like the other critics, she points out how this film is "entirely different" from its predecessors while still capturing the story's heart.
For Slashfilm, Chris Evangelista argues that this might be the best "Batman" movie to date. "I know there will be plenty of people who feel they are burned out on all things Batman. That there couldn't possibly be room for yet another retelling of this same old tale. But 'The Batman' defies all the odds," he wrote.
Criticism of The Batman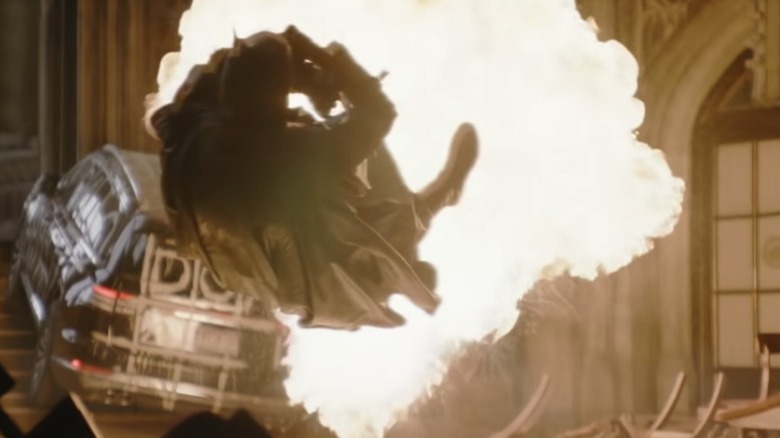 Warner Bros./DC Entertainment
Although "The Batman" has received plenty of praise, many critics were less than enthralled by the long runtime and dark color palette. In his review for the San Francisco Chronicle, Mick LaSalle concluded that, as a whole, "'The Batman' is mostly just a collection of bad ideas."
He praised Zoë Kravitz and Paul Dano's performances but expressed confusion about Robert Pattinson's "stiff," one-note performance. LaSalle also questioned Reeves' dystopian direction, calling it "very 2019, as pre-pandemic as skin-tight jeans."
"(Reeves) comes up with a knockoff of 'Joker,' only without the wit and without the great performance, just a flimsy idea that everything is awful, corrupt and rotten. And he assumes that this concept is so deep and profound that he needs three hours to develop it," he wrote.
For Paste Magazine, Jacob Oller called the film "ambitious and dedicated to its vision," but said that it "can't crack how to make the World's Greatest Detective seem like one at all." The review goes on to say that Pattinson's Batman is "not different enough to outrun his legacy's ever-growing shadow."
Polygon's Joshua Rivera wrote that the film's biggest issue is its inability to stand out among the rest of the franchise. "'The Batman' is frustratingly safe, a movie full of potential for more and settling for less," he wrote. "It preaches to the choir, reinforcing the same ideas trodden over and over again across five movies, multiple video games, and every comic book in the mold of Frank Miller and David Mazzuchelli's 'Batman: Year One.'"