Walking Dead Producers Cancel Press Appearance To Attend Stuntman's Funeral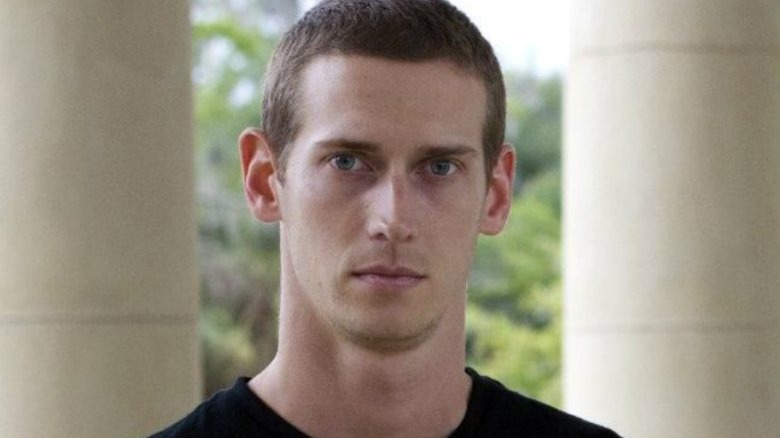 IMDB
The producers of AMC's acclaimed zombie series The Walking Dead have canceled their appearance at this summer's Television Critics Association press tour, The Hollywood Reporter confirms. AMC explained that the cancelation is down to the producers' wishes to attend the funeral of stuntman John Bernecker, who died after an accident on the set of The Walking Dead. 
The network was slated to attend the panel on Saturday, July 29 during a timeframe that conflicts with Bernecker's funeral service. The Walking Dead showrunner Scott Gimple and creator Robert Kirkman, along with executive producers Dave Alpert, Gale Anne Hurd, and Greg Nicotero, were expected to discuss the series' upcoming season and speak about the series hitting its 100th episode. 
"We wanted to make you aware that, unfortunately, we will no longer be able to present our panel with The Walking Dead executive producers. The panel conflicts with the funeral services for our stuntman John Bernecker, which Scott Gimple and some of the other EPs will be attending," AMC announced. 
In early July, Bernecker was filming a stunt for season 8 of The Walking Dead when he fell 22 feet from a balcony onto a concrete floor below. He sustained massive head injuries and was airlifted to a nearby Atlanta hospital, where he was pronounced brain dead and placed on a ventilator. Bernecker later died at the age of 33. 
The network's decision to cancel its TCA appearance follows less than a week after the series pulled the plug on its San Diego Comic-Con appearances, with the exception of the Walking Dead panel and autograph signing. During the presentation, Gimple gave a tribute to Bernecker. "John passed away last week after he was injured doing something he loved," the showrunner told the crowd, mentioning that his death impacted the cast and crew so much, that many considered skipping the event altogether. The series' spinoff, Fear the Walking Dead, held a moment of silence for Bernecker during its separate panel.
SAG-AFTRA, which provides representation to stunt professionals like Bernecker, is currently investigating the circumstances surrounding Bernecker's death. The organization previously released a statement reading, "SAG-AFTRA offers its deepest condolences to the friends and family of John Bernecker, an accomplished stunt performer who passed away after a fall on the set of The Walking Dead in Georgia. This tragic and untimely loss of a member of the SAG-AFTRA family is heartbreaking, and our thoughts are with his loved ones and his friends and colleagues in the Georgia production community. The safety of our members is paramount. We will work with the authorities and closely monitor their investigations into this tragic incident." 
Production on season 8 of The Walking Dead was temporarily shut down, but it's now up and running again. The series is set to return to AMC on October 22. Until then, check out the untold truth of The Walking Dead.